Been racing to get stuff done and falling way behind writing about it. :-/
Here's a quickie look at today's new superpower: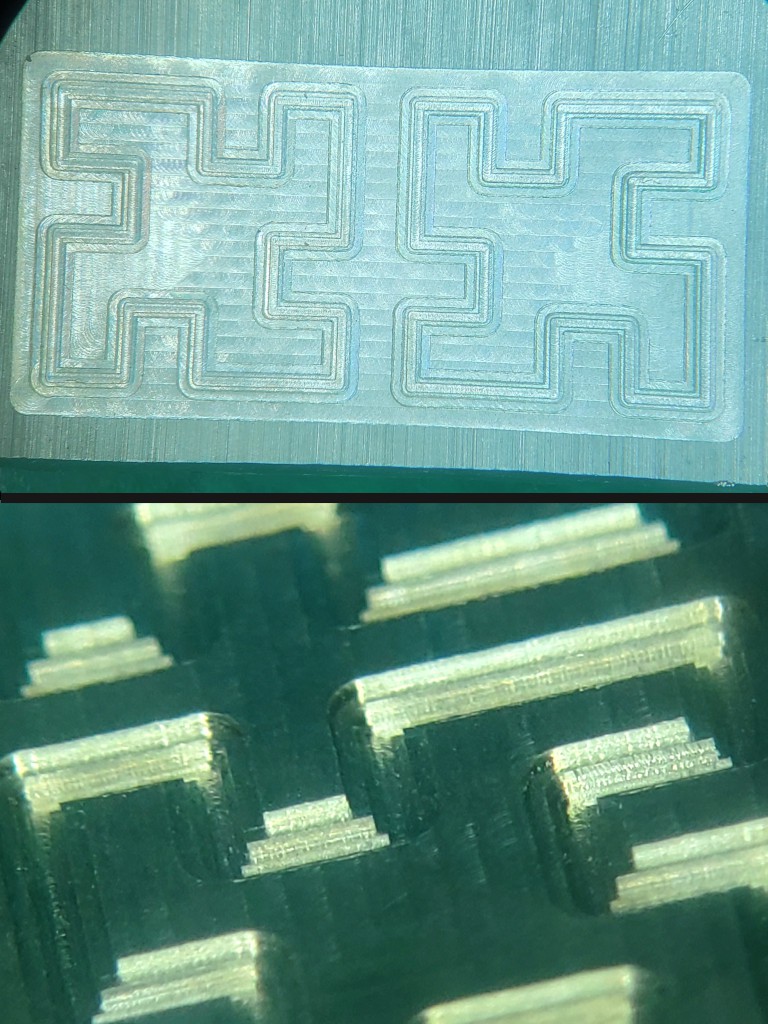 That's some 0.010" (0.25mm) slots in the bottom of 0.020" (0.5mm) slots in the bottom of 0.040" (1mm) slots in a flat spot on some aluminum.
---
Yes, I have tram issues. Project for another day.
---
Really it's supposed to be a backlash test. The edges that look like they should line up should actually line up: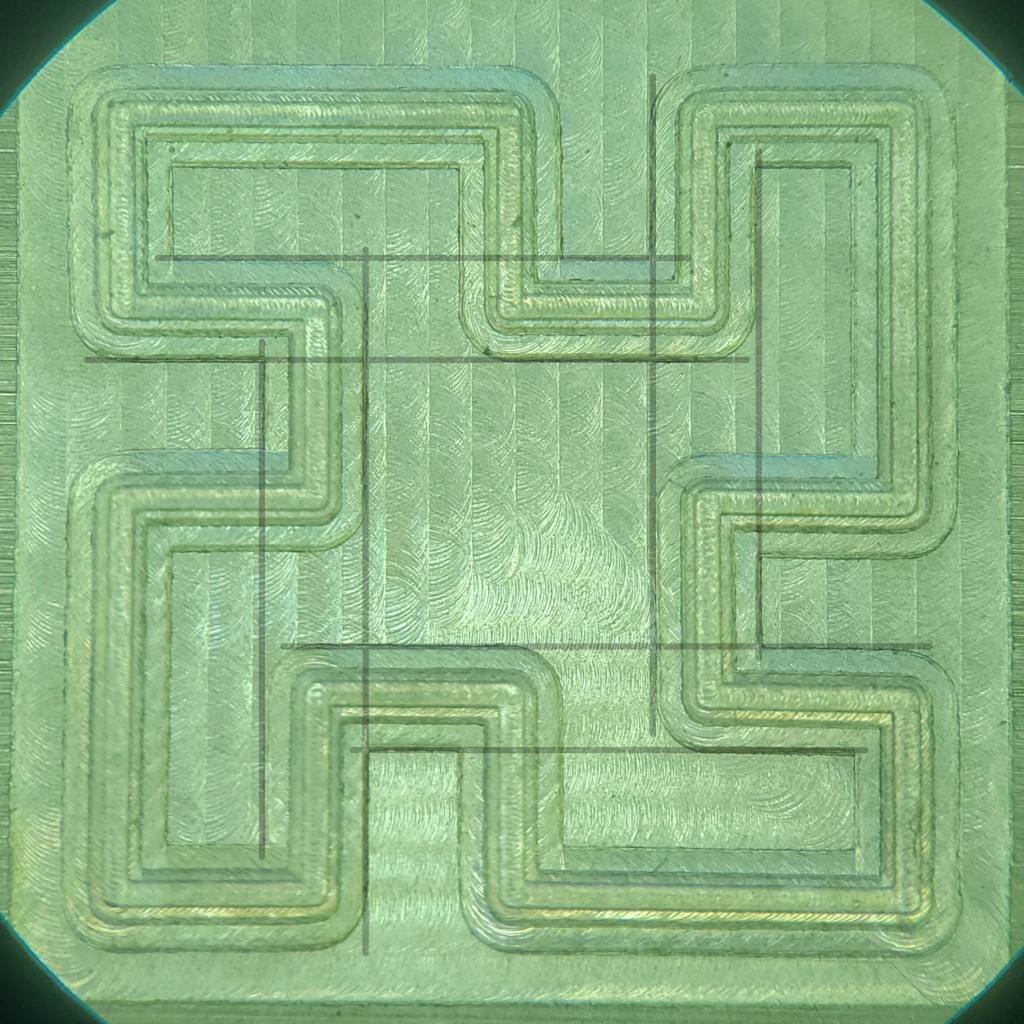 But I got carried away with some new cutters from a bona fide cutter monger: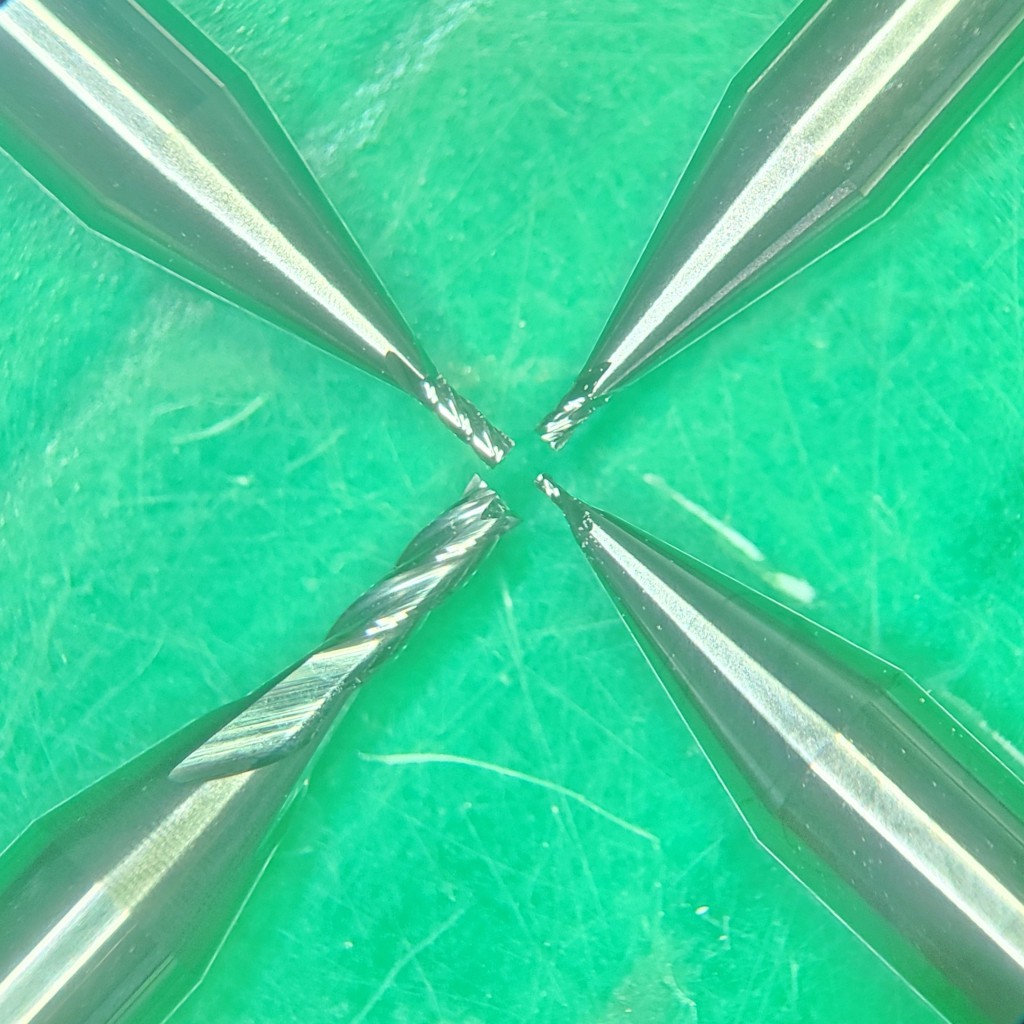 (vs 10/$10 Qi Po cutters)
---
I imagined that drawing lines on a picture would be a great way to quantitatively assess backlash. But my microscope has non-trivial lens distortion. Eyeballs cope quite well, but not so much the lines on picture idea. The pic above shows my try at antidistorting with Gimp's lens distortion and perspective tools. Taking measures from images distorted to look right is a little suspect, but presumably lens distortions wouldn't let me tweak offset parallel lines into line.

Anyhow, the point is that backlash is usefully small. And, though they may stretch the original "very low cost" theme, real cutters rock. 
---
Gotta say: "MRRF". Haven't written it up yet but MRRF. (MRRF write-up, now published, precedes this log because started that before starting this)