The current model is assembled from readily available components. The ultimate aim is to design a single, integrated PCB featuring all essential parts and connectors. This streamlined approach will result in a more compact, durable, and easy-to-service device. The build requires a Raspberry Pi, potentially a compute module, a battery, and a 3D-printed enclosure for the device.

HARDWARE: The build checklist comprises all essential components. Additionally, you will need a 3D-printed case, epoxy glue, and some screws. All these items can be conveniently purchased from Amazon or similar platforms. Compatibility with various SDR dongles like RTL-SDR and Airspy Mini has been verified to fit within the enclosure.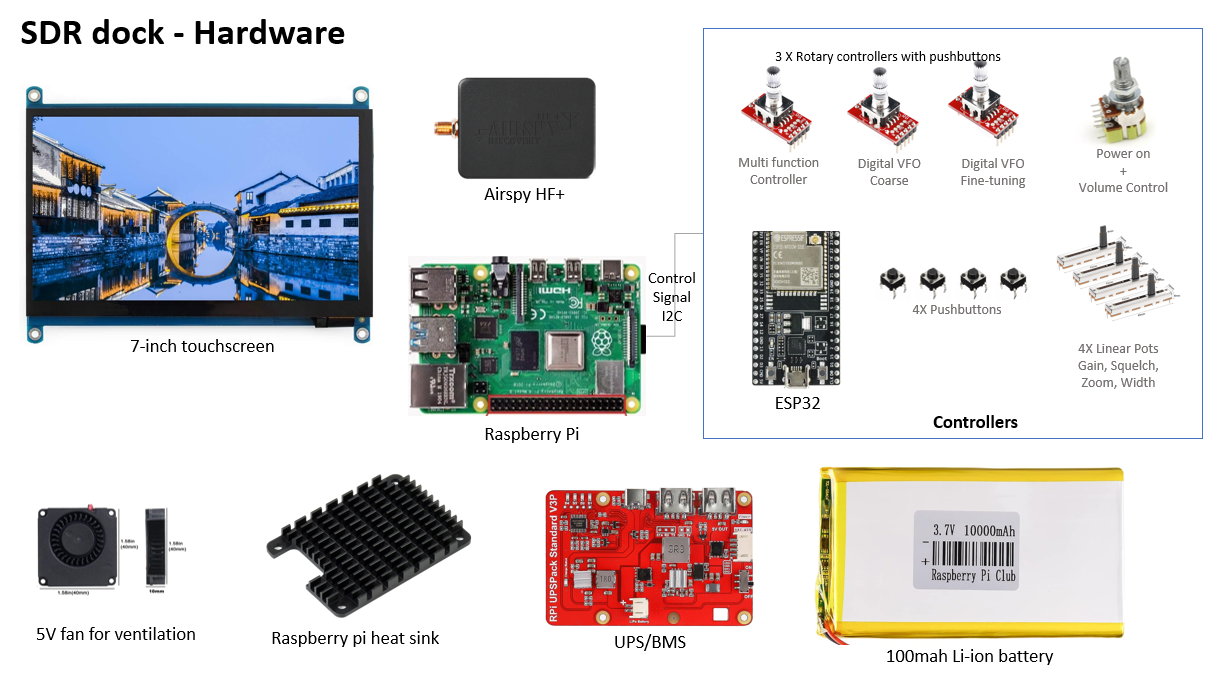 ENCLOSURE:  The shell design is 3D-printable and requires just a few screws for assembly. The STL files for the project will be made available. Currently, the design is undergoing refinements, particularly to accommodate an antenna within the handle. Updates will be shared as they become available.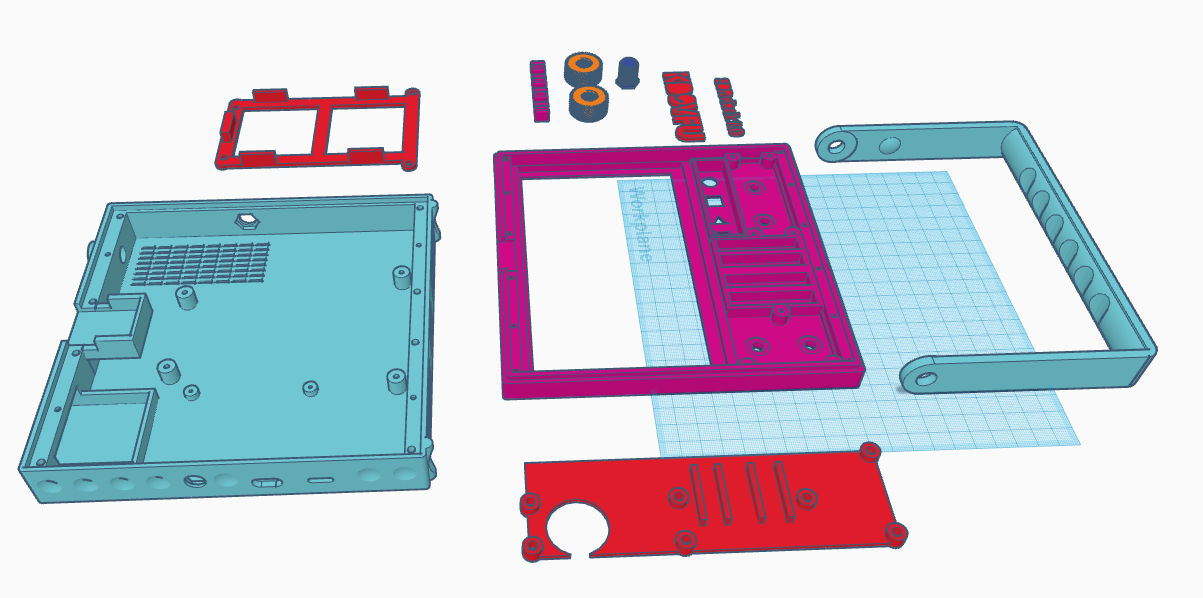 SOFTWARE : The software architecture is Raspberry Pi-based and either requires a customized GQRX build or a plugin capable of converting custom controllers, such as VFO sliders, into GQRX-compatible commands.
At the moment, three control options are under consideration: emulated keyboard inputs, rig control features, or a dedicated firmware or plugin. The selection will be based on compatibility and ease of customization with SDR software.
CLOUD: An optional feature allows for remote SDR control via cloud computing. It enables scheduled audio recording on specific frequencies, offering an efficient way to gather all the audio data you require. As a software enthusiast, I'll be adding cloud-based audio recording features to the interface.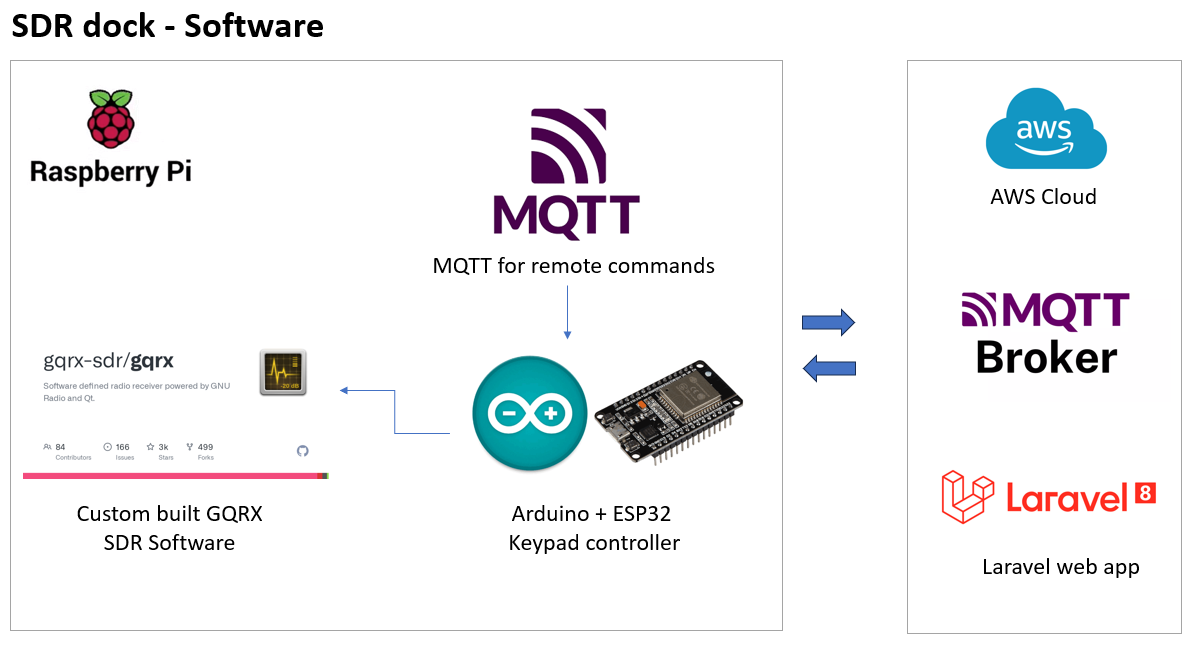 What distinguishes SDRDock is its tactile interface, complete with knobs and buttons that add a tangible element to the experience. It evokes the nostalgic joy of tuning an old radio to discover a hidden station, or the satisfaction of precisely dialing into a frequency. SDRDock aspires to resurrect these tactile joys in today's digital landscape, transforming the often-complicated task of adjusting SDR settings into a simple and engaging activity.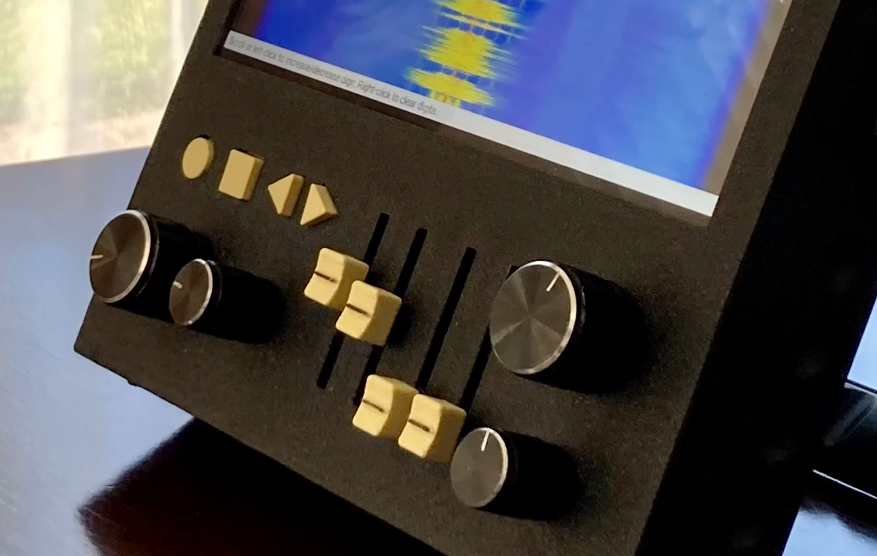 So, if you're intrigued by the expansive world of radio frequencies, SDRDock could be your ideal companion. It's not merely about tuning into frequencies; it's about transforming the radio spectrum into your personal interactive playground.