Last night I was able to attend a meetup at the SoDo MakerSpace for the new Ultimaker 3. The Ultimaker community team gave a great presentation of all the improvements and changes.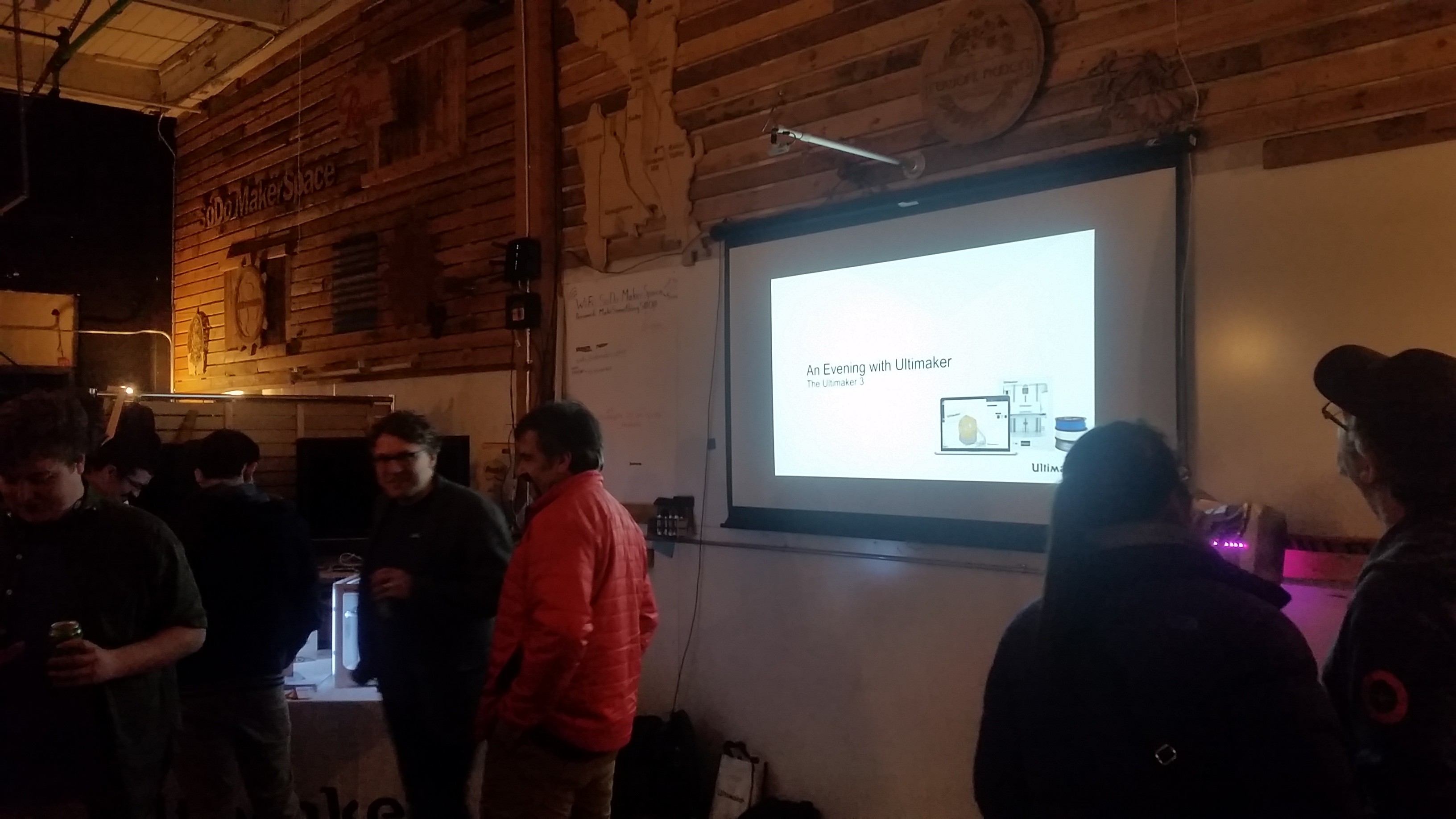 One of the highlights of this machine is a dual extruder head that retracts the unused extruder. This seems like a great feature and I hope it works. I think the thing that shocked me the most was the $3500 price tag. There were lots of loyal Ultimaker 2 and 2+ owners in attendence so hopefully Ultimaker can expand their loyal customer base with this new model. I see this machine for the business crowd since the fit and finish is getting almost to an appliance level.
Today was spend getting ready for the work week after a week long vacation. I did find time to get some additional Digistump Oak development boards connected to the cloud. I was hoping to get the remaining four (4) connected now that I had the proper cable for my USB to serial converter. I got two (2) online with the final two causing problems along the way. Ever single board so far has present new issues and required different solutions to get them connected to the cloud. It's frustrating and challenging all at the same time.