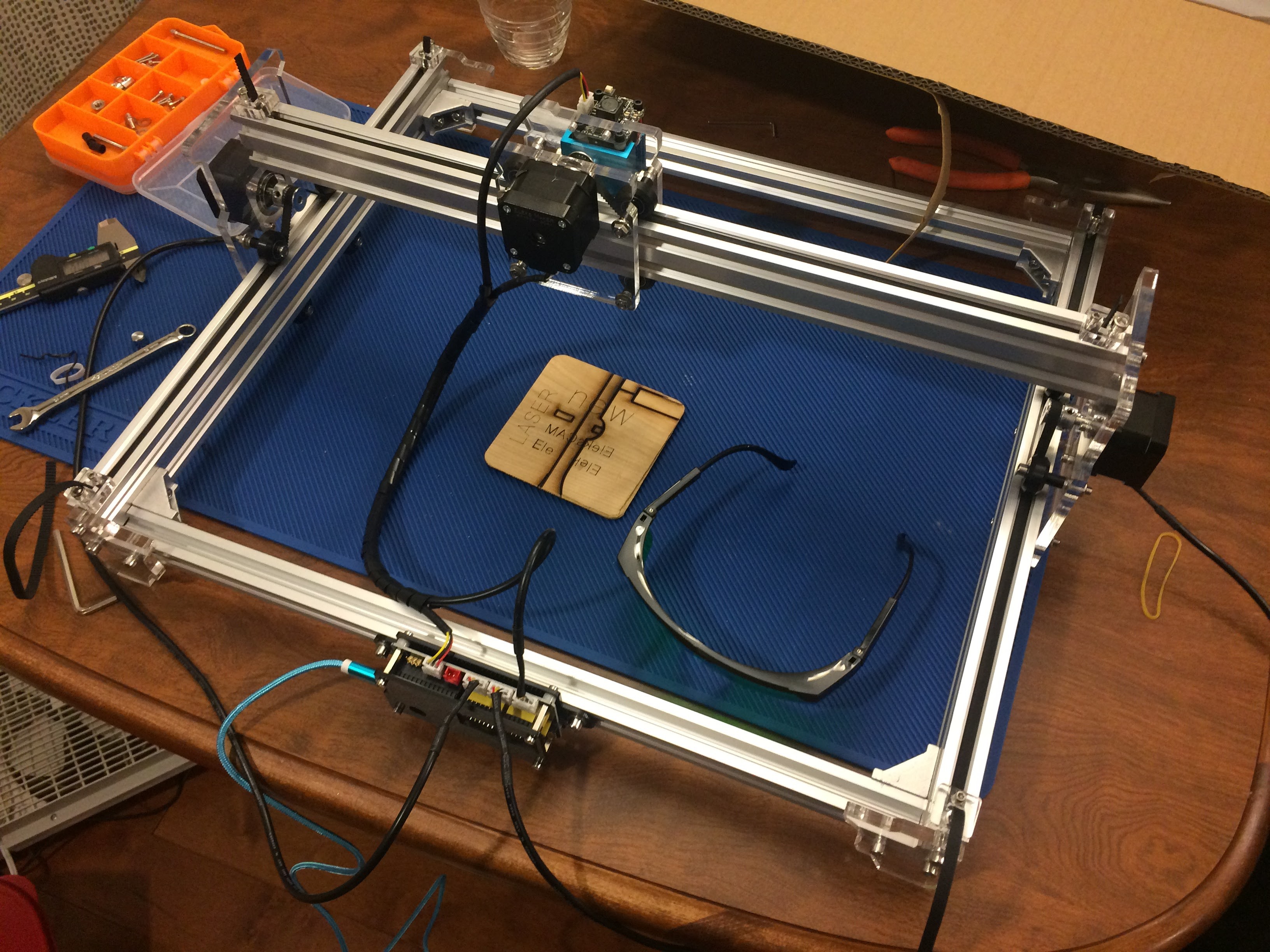 I received a wonderful shipment last weekend but with all my free time spent at Seattle Mini Maker Faire it took until mid-week until I could get around to getting my new laser engraver assembled and fully functional. 
A couple weeks ago Hackaday posted a short article about using a laser engraver to create PCBs and based on some further internet investigation I really saw little downside in making a $200 investment to see if it would work and worst case I had a laser engraver.
You can find the article and the YouTube video here:
https://hackaday.com/2017/08/22/laser-etching-pcbs/
https://www.youtube.com/watch?v=1hFNj86L7sk
Here is the unit I ended up buying, they regularly run sales and the YouTube videos that review these products also post coupon codes.  In summary wait till you can buy it under $200.
Banggood: https://www.banggood.com/2500mW-A3-30x40cm-Desktop-DIY-Violet-Laser-Engraver-Picture-CNC-Printer-Assembling-Kits-p-1003863.html?rmmds=search
Even if I can't get this to help make PCBs, I will easily find plenty of uses for this laser engraver.  The software is the biggest negative but it looks like that problem has already been solved: https://hackaday.com/2016/12/23/convert-that-cheap-laser-engraver-to-100-open-source-toolchain/