e thingSoC I2C Hub uses the PCA9546A four (4) port I2C hub to provide four independent I2C channels. While you could just "daisy-chain" four (4) I2C connections, there are several situations that require a hub, including :
When you need to do 3.3 volt to 5.0 volt level conversion.
When you have four (4) peripherals that all use the same I2C Address and you can't change them.
When you want to drive the I2C bus faster than the added capacitance of "daisy-chain" allows.
The thingSoC I2C Hub is an open source hardware project from PatternAgents, and you are free to download the schematics, layouts, gerbers, boms, etc. and build your own boards if you wish.
thingSoC I2C Hub Features :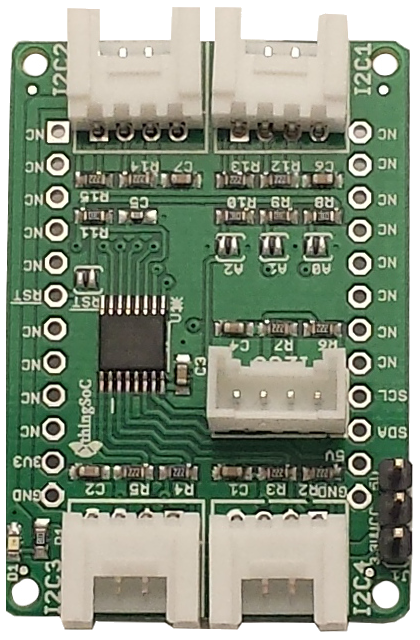 thingSoC Grovet I2C Hub
---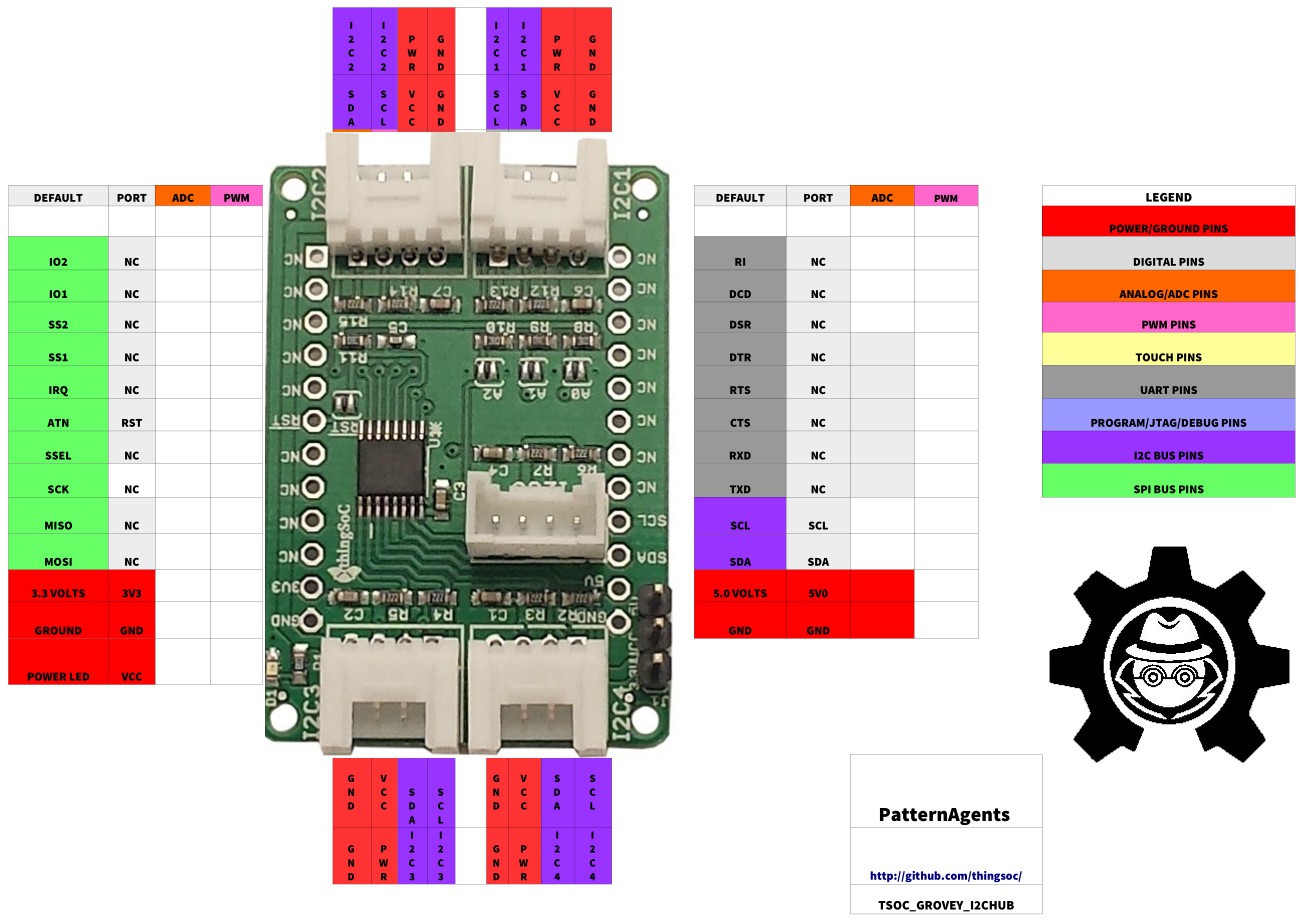 thingSoC Grovet I2C Hub
Want to Buy a completed thingSoC Grovey I2C Board?

;-) Tom
@PatternAgents