First I tried to refine PLA printed parts:

printed on slower speed
sanded
painted with XTC-3D coating.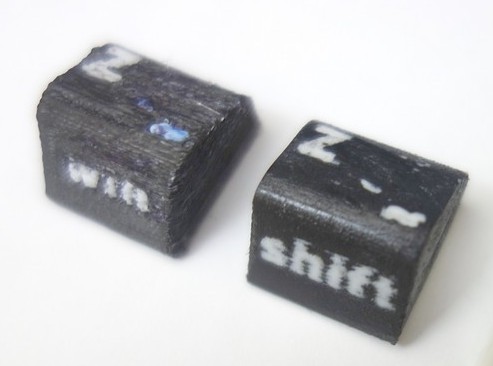 And the same keycap using ABS and acetone bath
I tried many techniques, it turned out that the best one is the simplest one:
Take a food box.
Put the paper towel slightly wetened with acetone to the bottom

of the box.

Put a piece of aluminium foil atop of towel in its center.
Put ABS parts on the foil.
Close the box with hermetically fit cover

.

Wait 15 minutes.
Profit.
Despite some curling, I chose ABS parts for their slick ivory look and feel: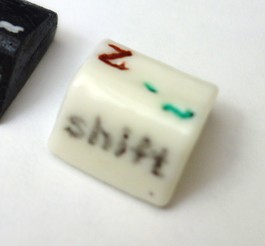 So now my keyboard looks like this: