Today exco brought both XT30 and XT60 plugs to the shackspace for comparsion. Initially I wanted to use the smaller XT30 plugs but this changed once i had them in the hands and played around with them.
The XT30 plugs do not seem to be usable in the hackerspace because if you press hard enough they can be inserted the wrong way around. The T60 feel sturdier and you cannot plug them wrongly. They also can be loosened easier with both hands simply because they are a bit bigger.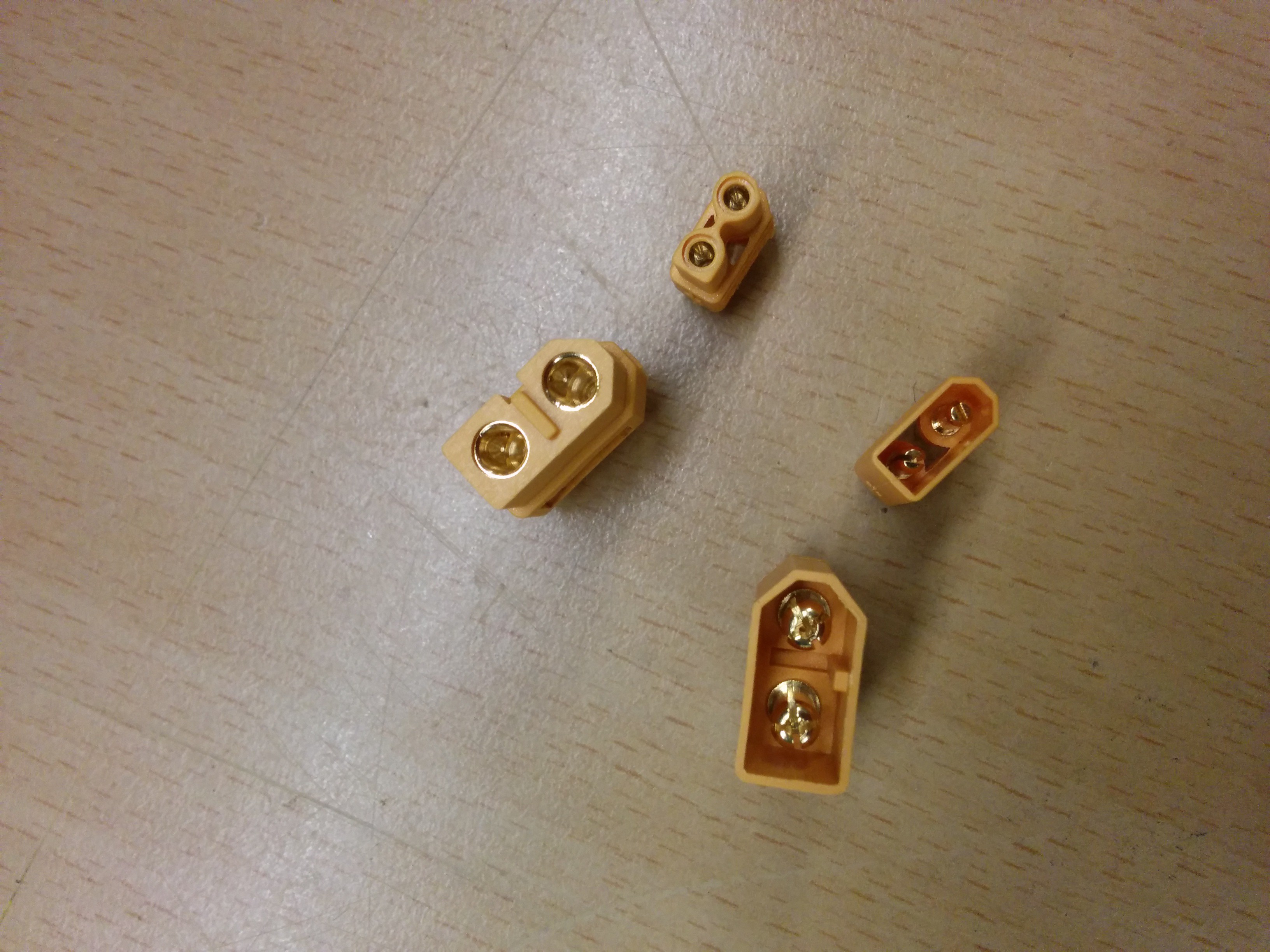 In the end the decision was made to use the XT60 plugs as shack-Standard instead of the XT30.