Exco built a fantastic case for the big step-up he brought into the project
The step-up is able to generate voltages up to 80V and therefore is able to kill you - a case is therefore a hard requirement anyway.
First thing is to generate a box with an online box maker ( http://boxdesigner.connectionlab.org/ ).
Next step is to add all the required Holes for actually using the step up and print on paper them for testing.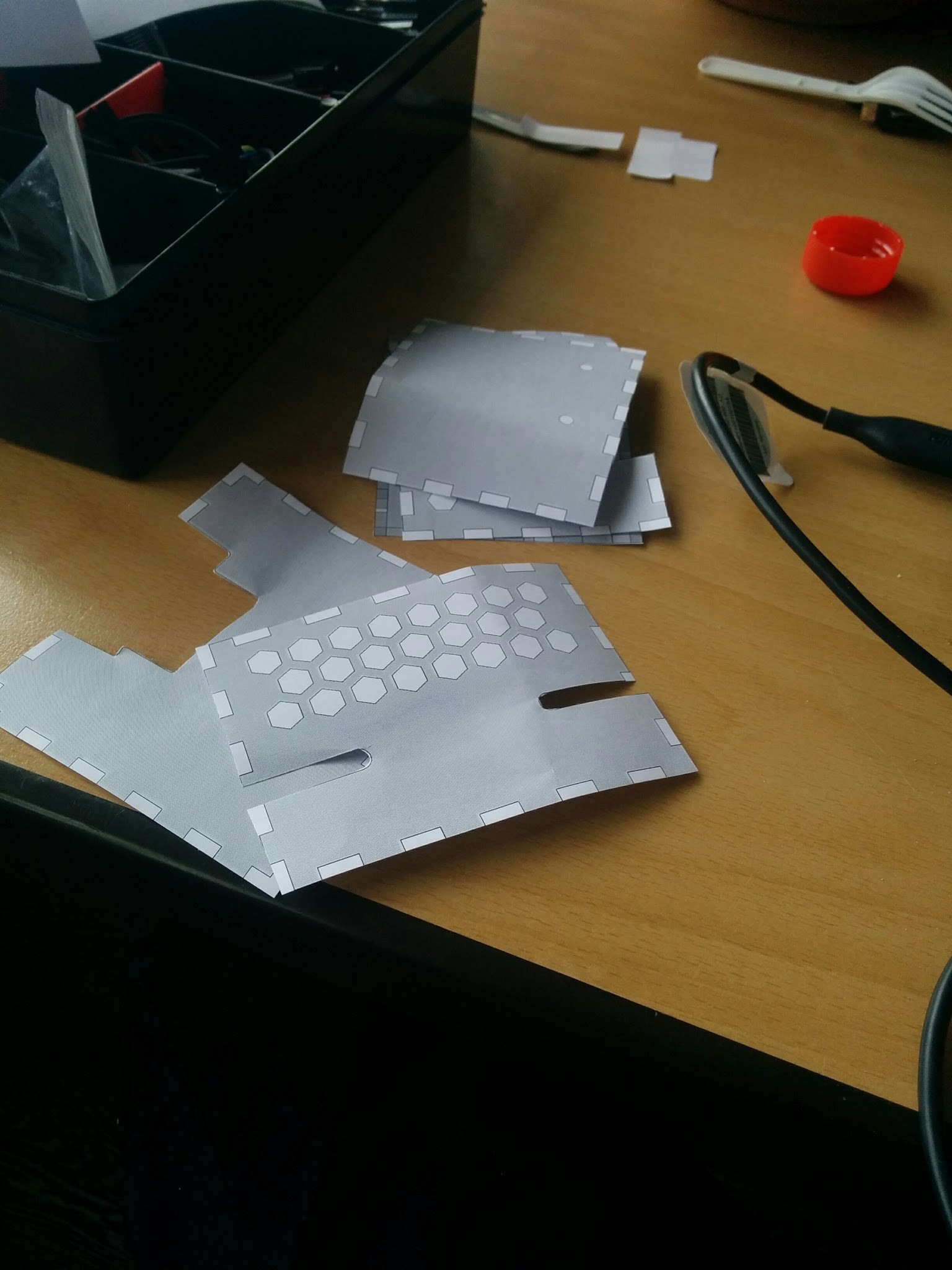 After checking everything we cut the whole case out of plexi glass:

Case In the laser cutter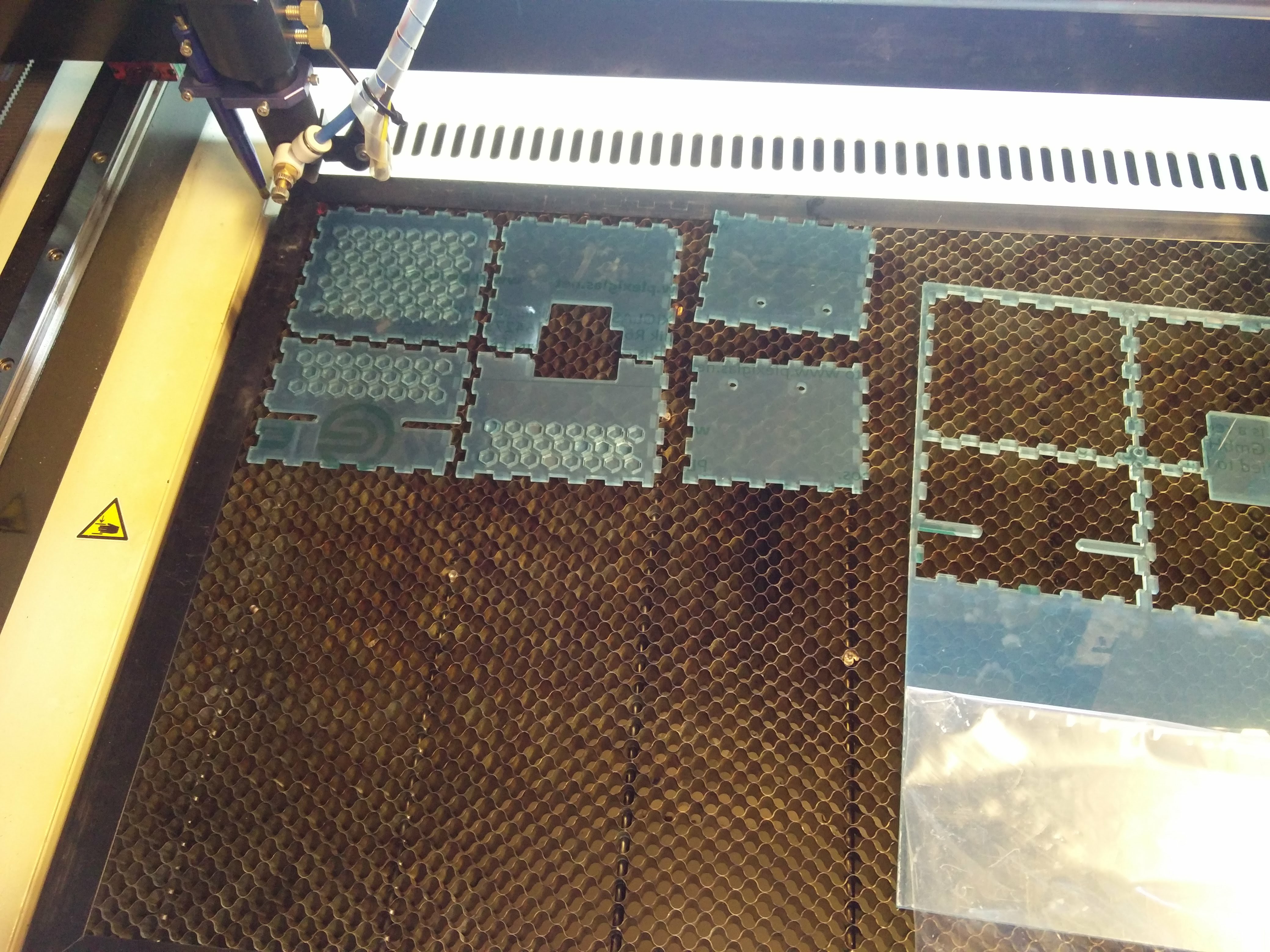 Gluing the case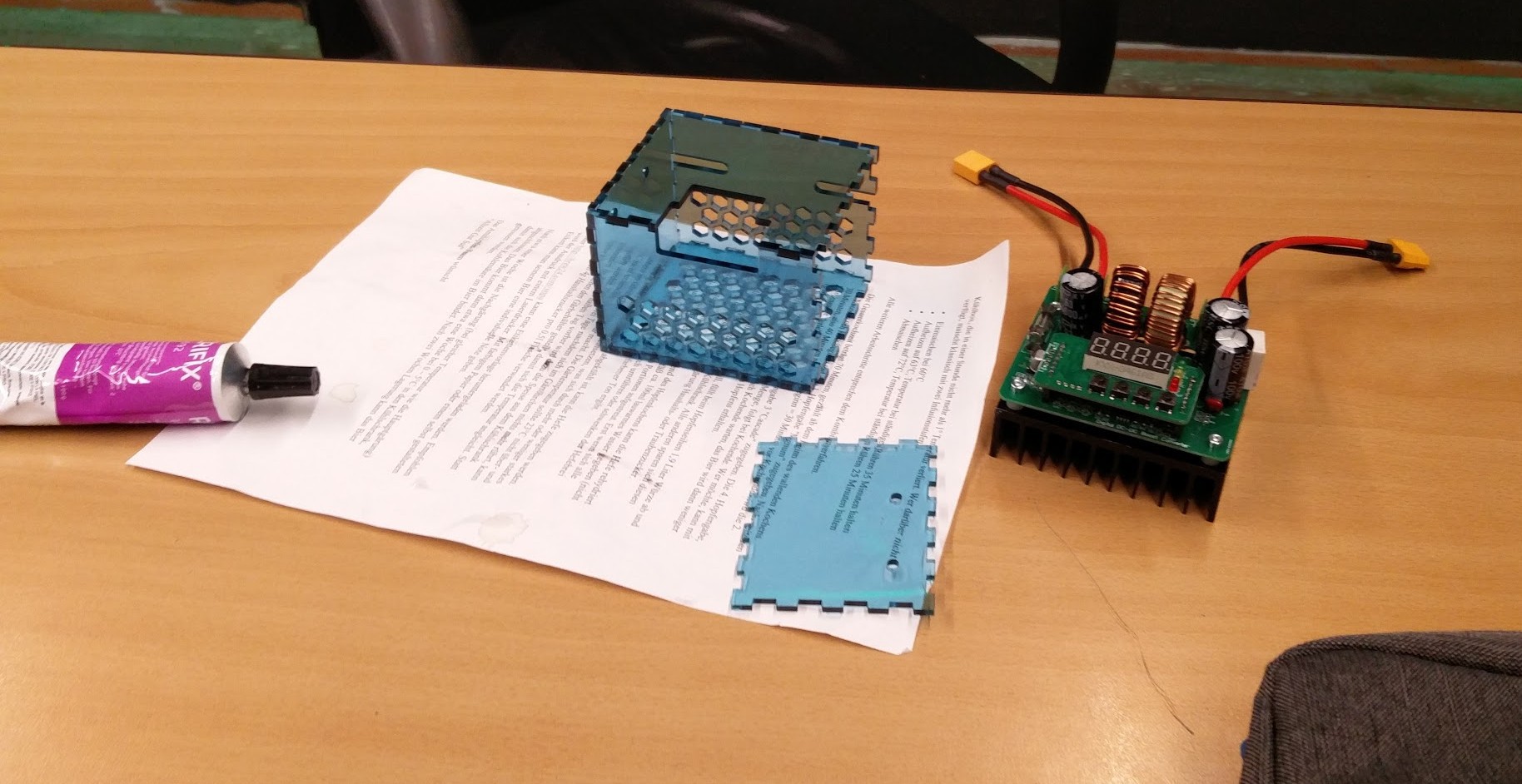 Final Product: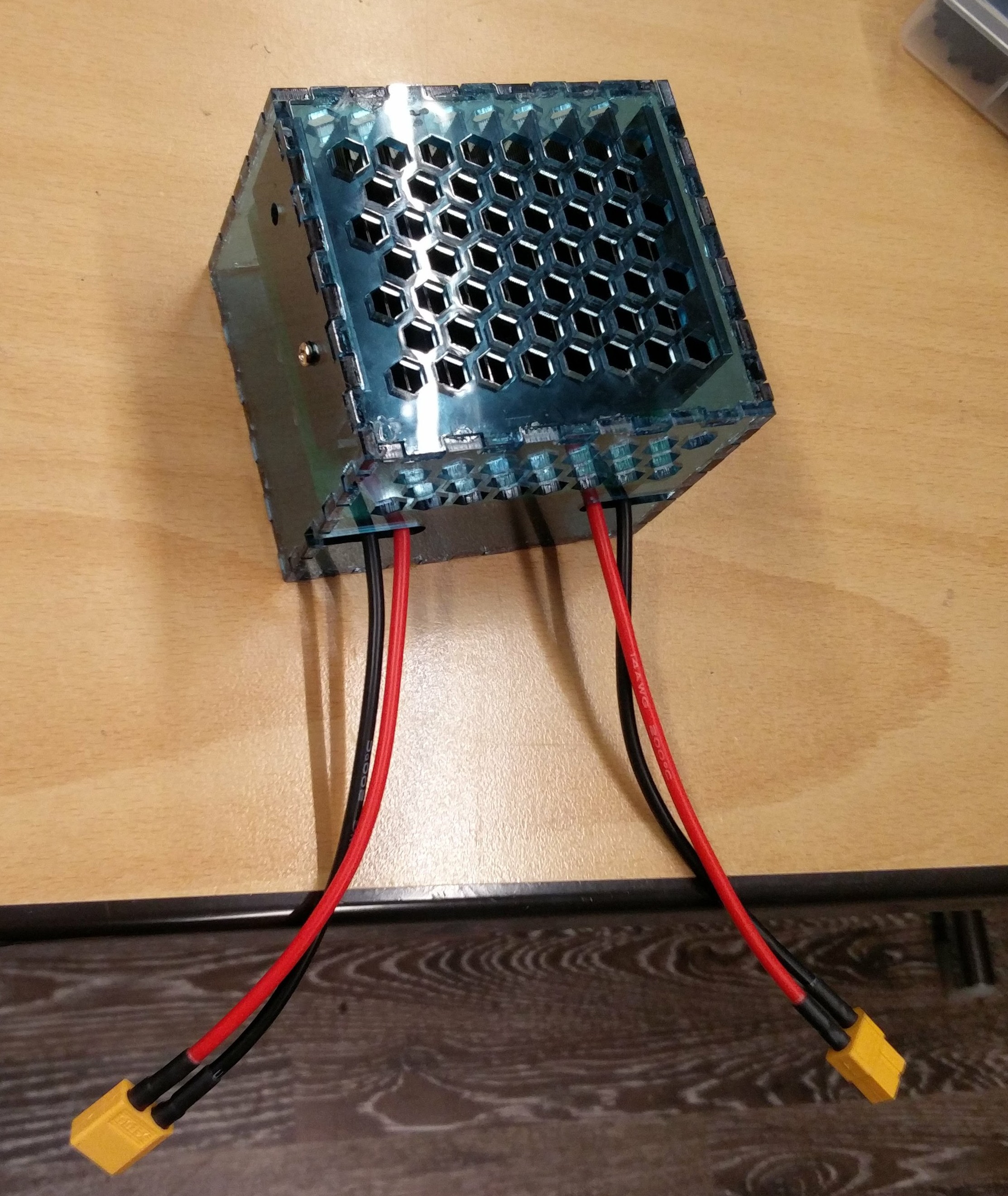 Now nobody can die anymore (that easily)!