One of my goals is to make it easier to work on projects. Tiny components (surface mount parts, tiny screws, small labeling, etc.) present a challenge and as a result I keep trying different methods and devices to help me view them better and hence make working with them easier.
Some of what I've tried so far: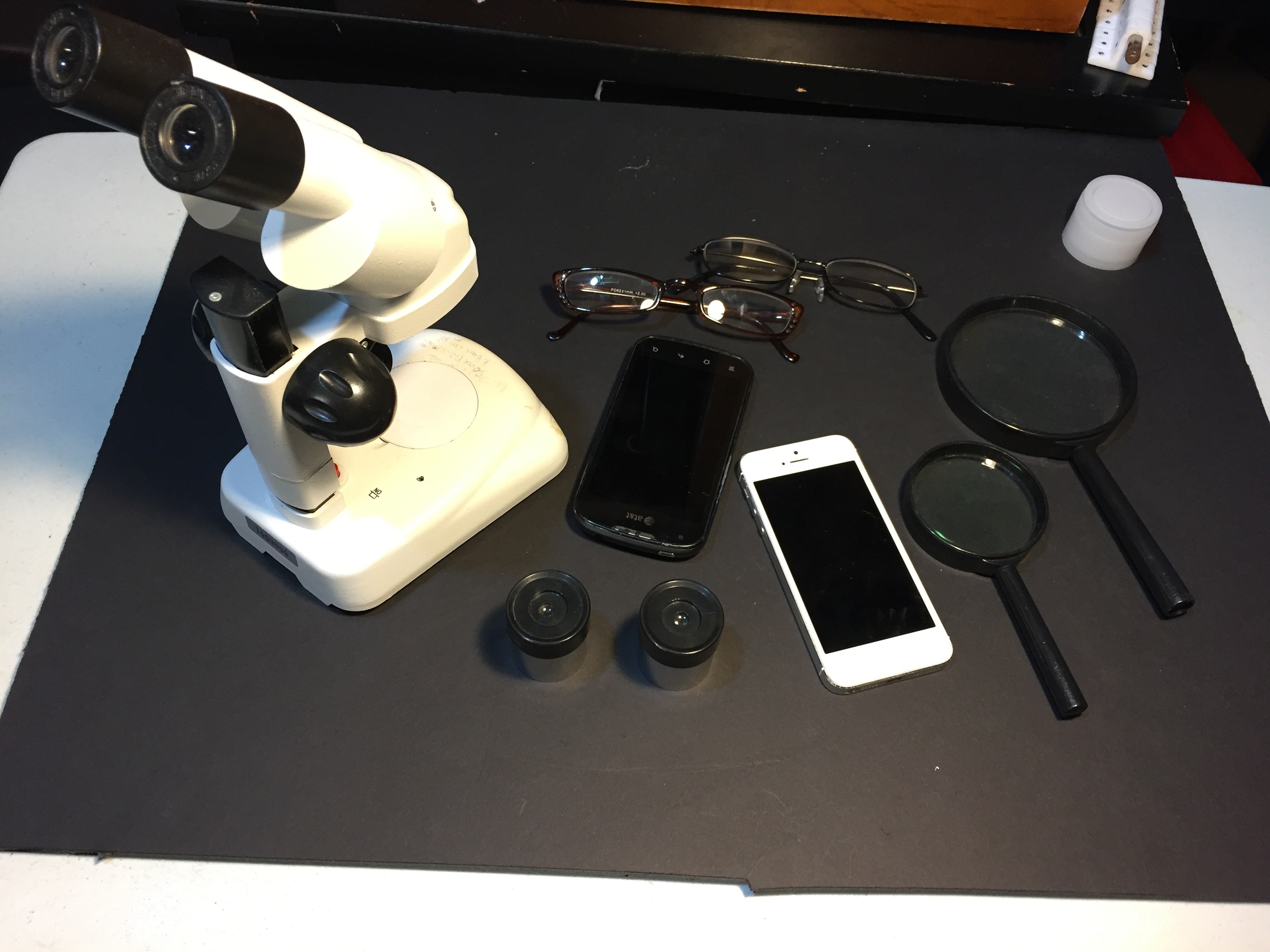 Simple Magnifying Glasses – hand held and fixed

need to be very close to object being viewed
Reading glasses (various magnifications)

higher the magnification → closer you need to be to what you are viewing

Binocular Microscope

works quite well but still need to be bent over the scope
a movable stage would improve its ease of use

USB Microsope

not much experience but they can have a bit of a delay (what you see can be a fraction of a second behind what is happening at the moment).

Video Scope – NTSC camera, lenses and composite display

works reasonably well

may be able to improve by moving view screen lower and angling it
I'm testing and trying out other optical and video approaches to find an efficient and cost effective solution.