A few months ago fellow hackaday.io user [Steve] has created his very own Ledtris display. He used a slightly different construction to my original display, also using laser cut parts. After some troubleshooting we got his display to work. Steve did a very neat job on packaging all the electronics inside his display. He has plans to use the display for other games, such as Dr. Mario.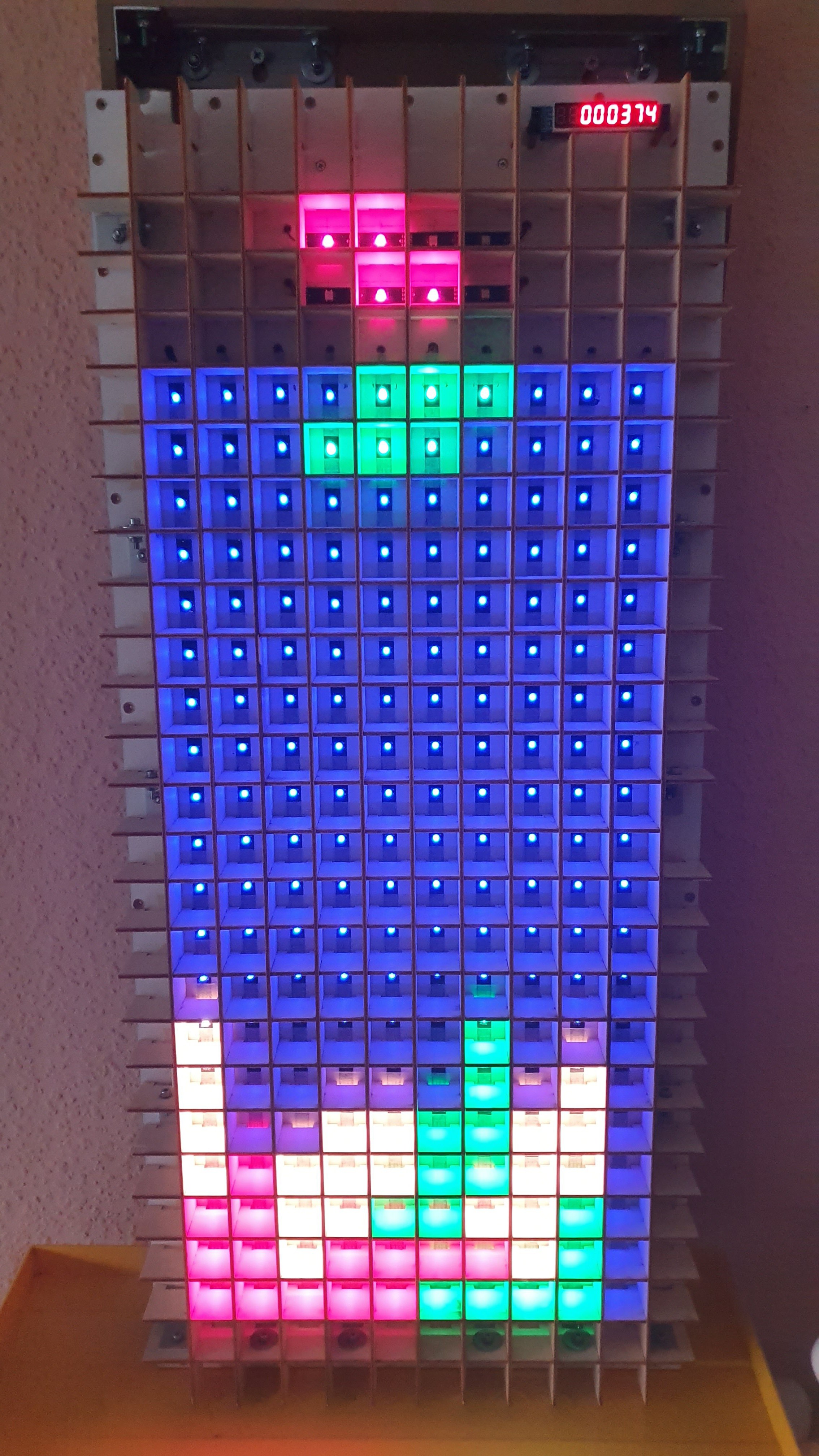 Steve's display uses a Raspberry Pi3 with a USB Soundcard and some Speakers to produce the sound. An Arduino connected to the Pi drives the LED matrix. The display is larger than mine (90 x 40 cm), so it used less dense LED strips (30 LEDs per meter) On the side of the display there are 5 buttons to decrease/increase volume and power down the system. The system is powered by a 20A 5V power supply, which is plenty to drive the display at full brightness, run the raspberry pi and the speakers. The score display is an 8 digit MAX7219 module. The game is played using a wireless 8-Bit-Do joystick.

If you have built your own Ledtris display and would like to have it featured or if you need help with the build, be sure to get in contact.