So using a Ultimaker 2+ Extended 3D printer, I managed to print a box found on thingieverse: http://www.thingiverse.com/thing:1708650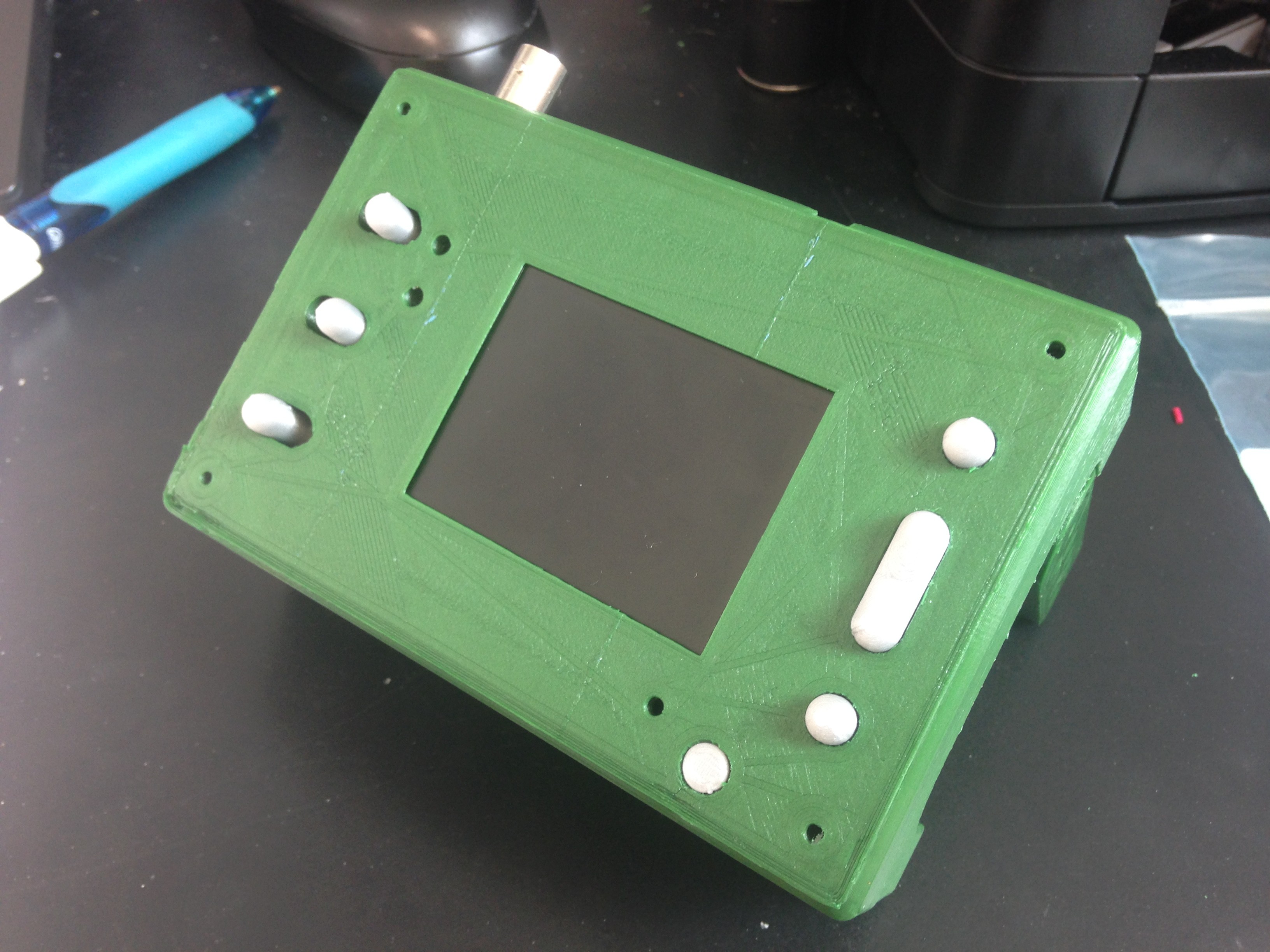 I went with Bronze green cos its a common colour for classic Landrovers (which I am a fan) and Silver buttons which seem to complement....
...nah! I'm joking, it's all I could get and just so happened they suited!
I need to locate some hardware to screw it all together, I' going to have a rummage in my nut & bolt jar to find something close in M2 or M2.5. I am please with the fit and the overall quality.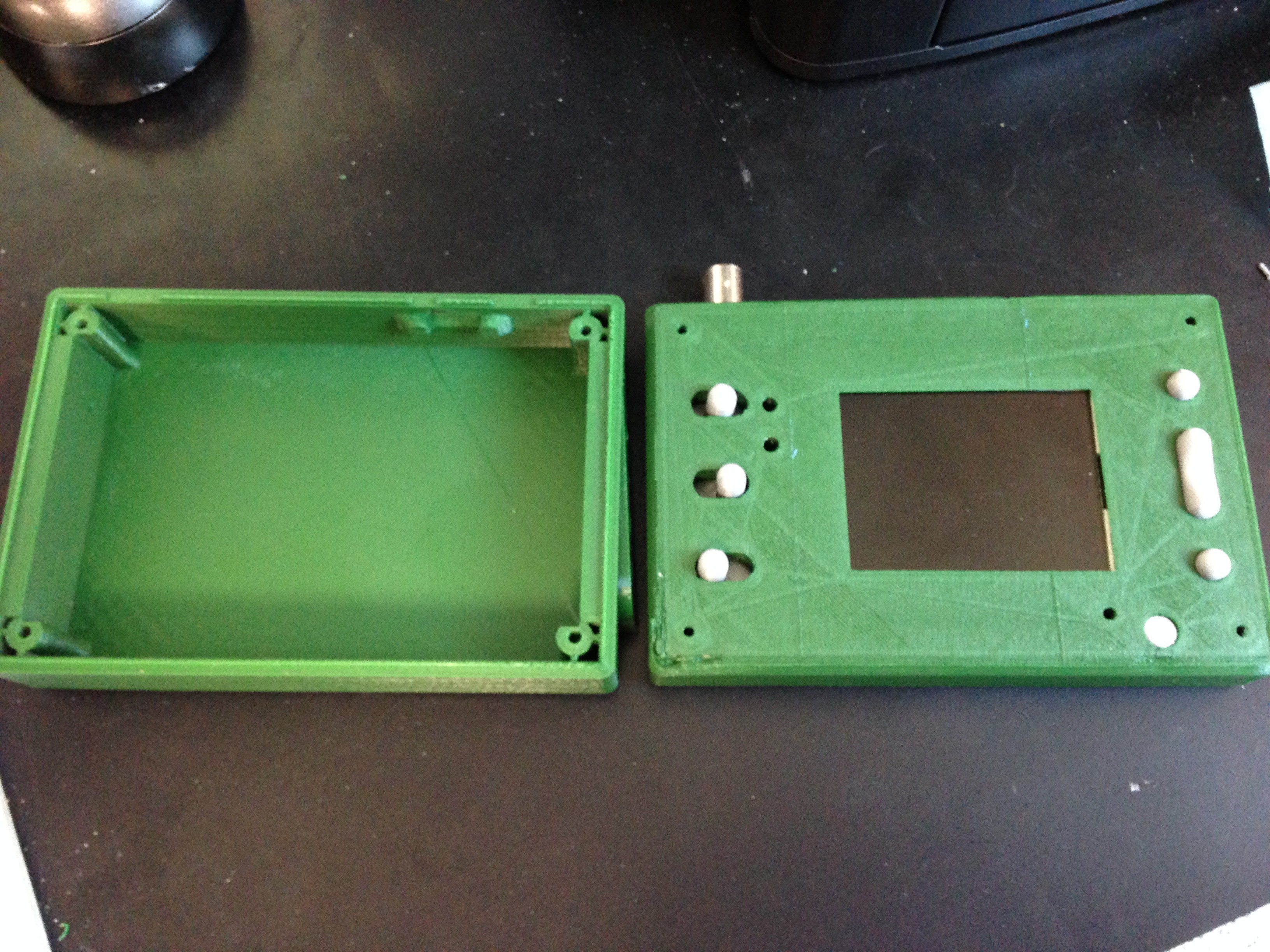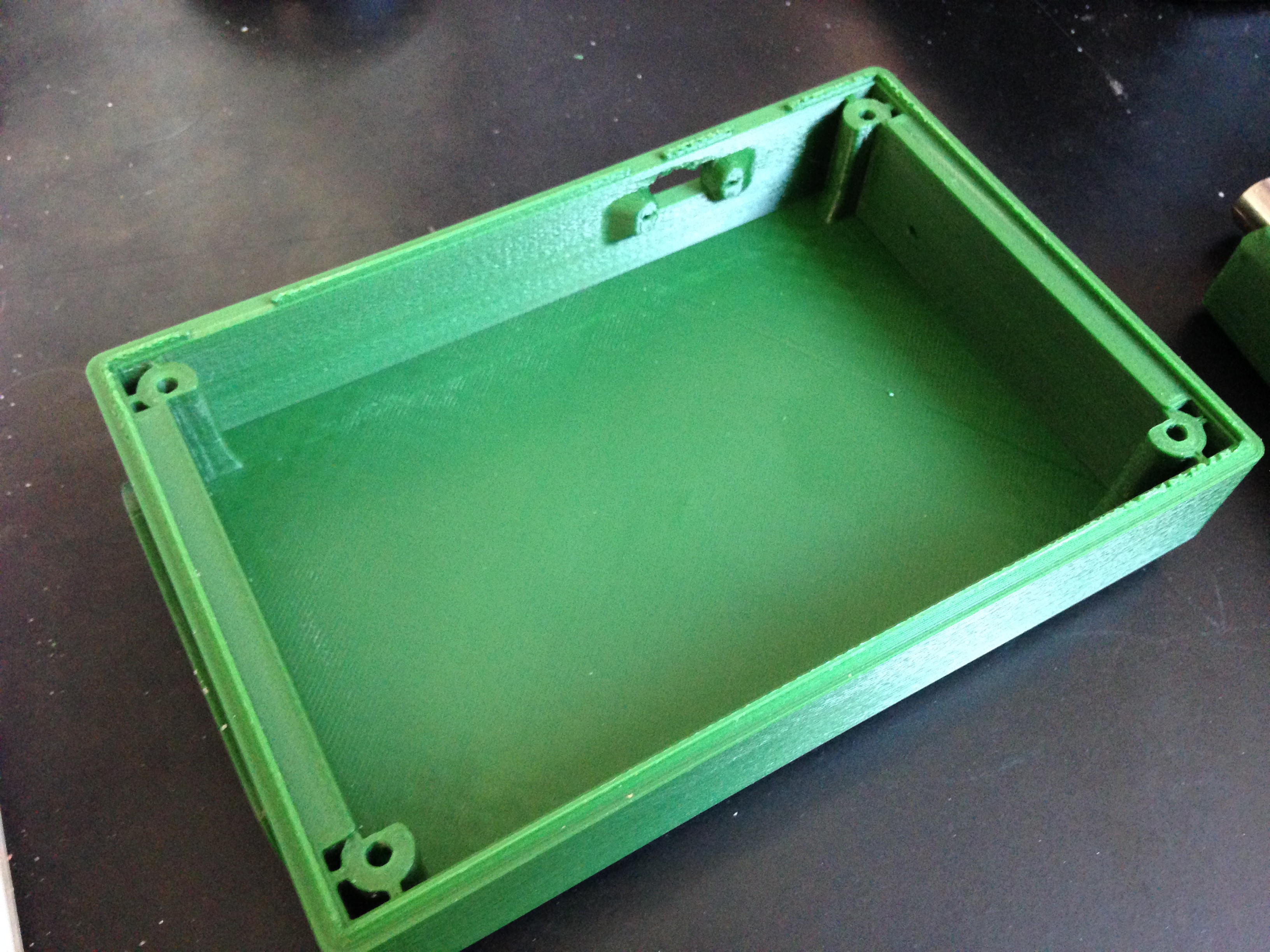 Here is the battery compartment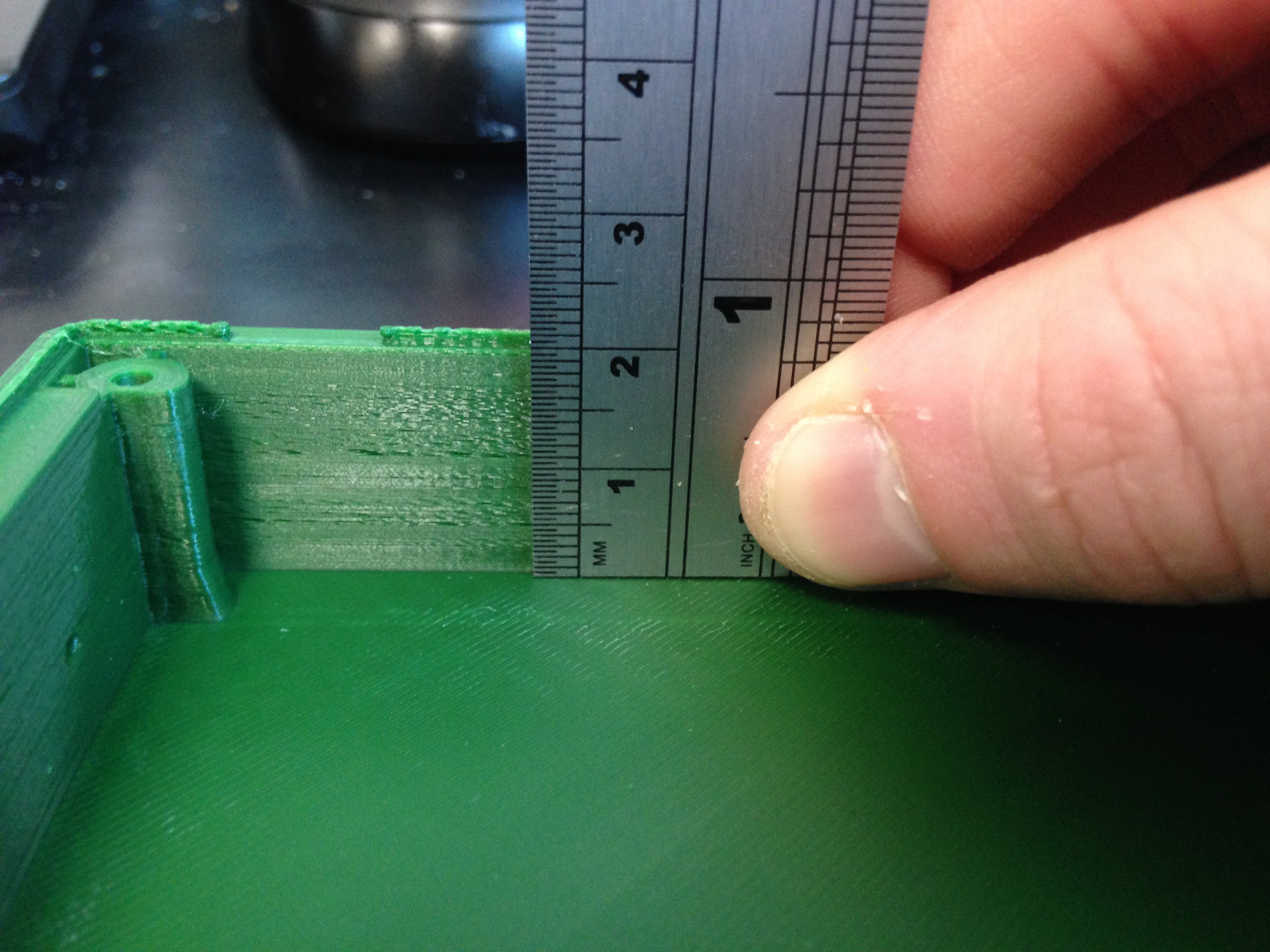 As you can see: I have a little over 19mm to play with. so I am going to place a piece of insulation between the battery compartment, just to ensure that the batteries don't short on the underside of the DSO PCB.