Despite the modifications I made to the Facehugger (adding a cutout for embedding the clock mechanism), the shaft of the mechanism doesn't quite reach all of the way through.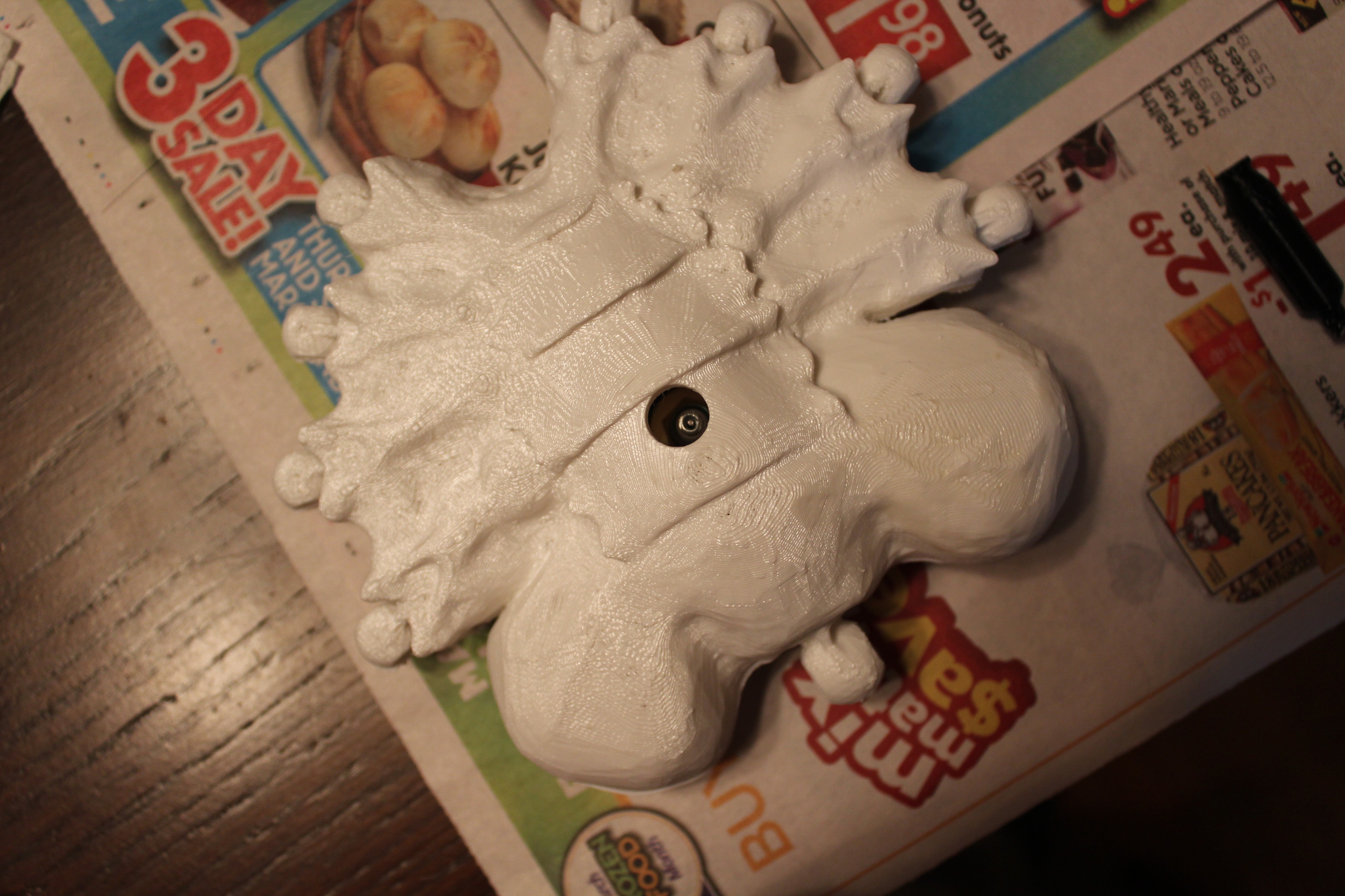 To remedy this, I attempted to design two nested tubes to extend the minute and hour shafts, which were 3.5mm and 5mm respectively, through the 8mm hole in the Facehugger. On top of these tubes I added keys so that the hands that came with the clock could still be used. Unfortunately, printing nested tubes accurate to 0.05mm while only 3mm thick, all with a 0.4mm nozzle is almost impossible.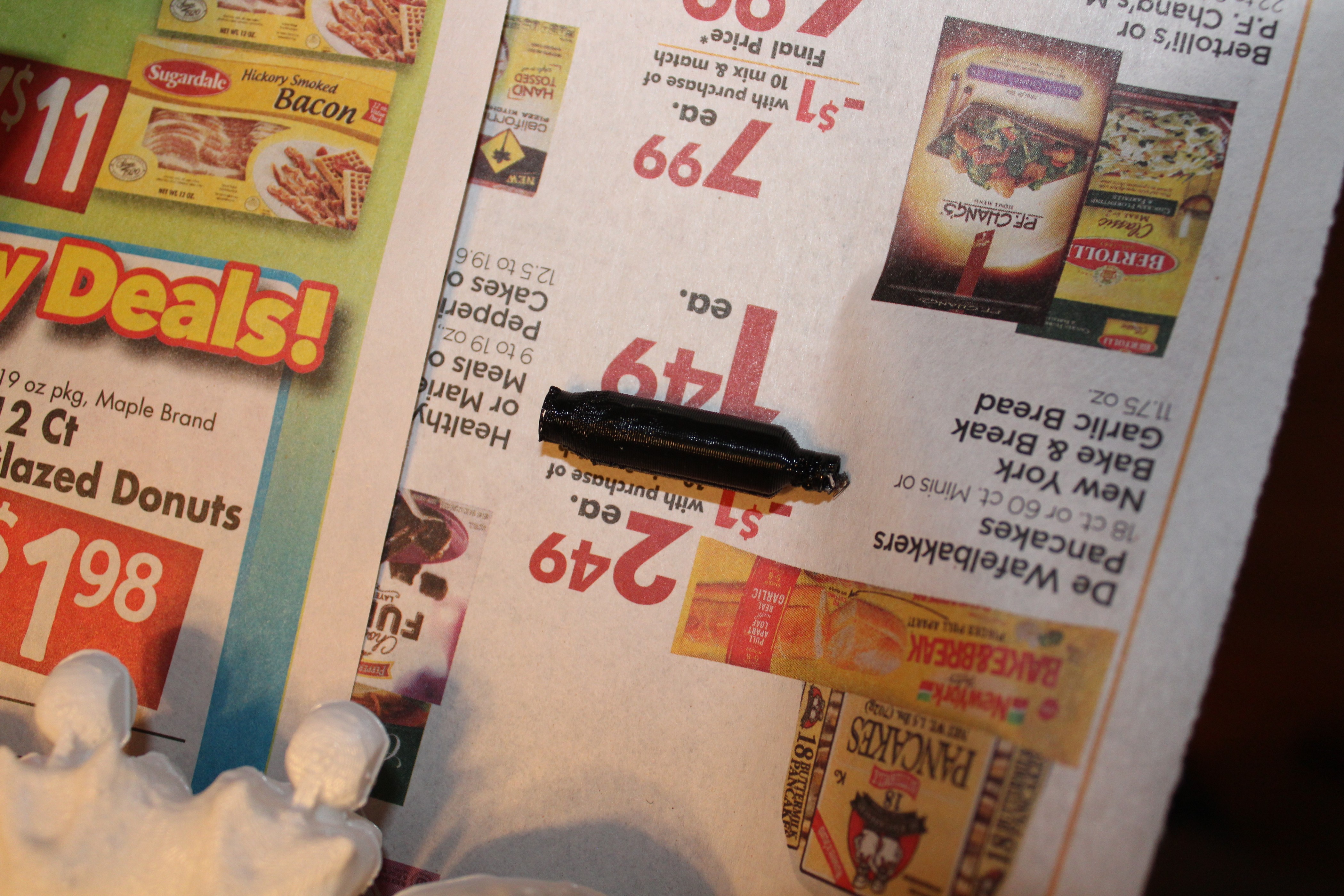 Above is a picture of the outer tube that extended the hour shaft. It doesn't look too awful, but some intense boogering is visible on the right side. This part is the key that would go in the original hour hand. The minute hand didn't turn out so well and was essentially one long 3D print blob. I briefly looked into buying a precision 0.2mm nozzle for my Printrbot, but with the ceramic tips currently out of stock I had to think up another way.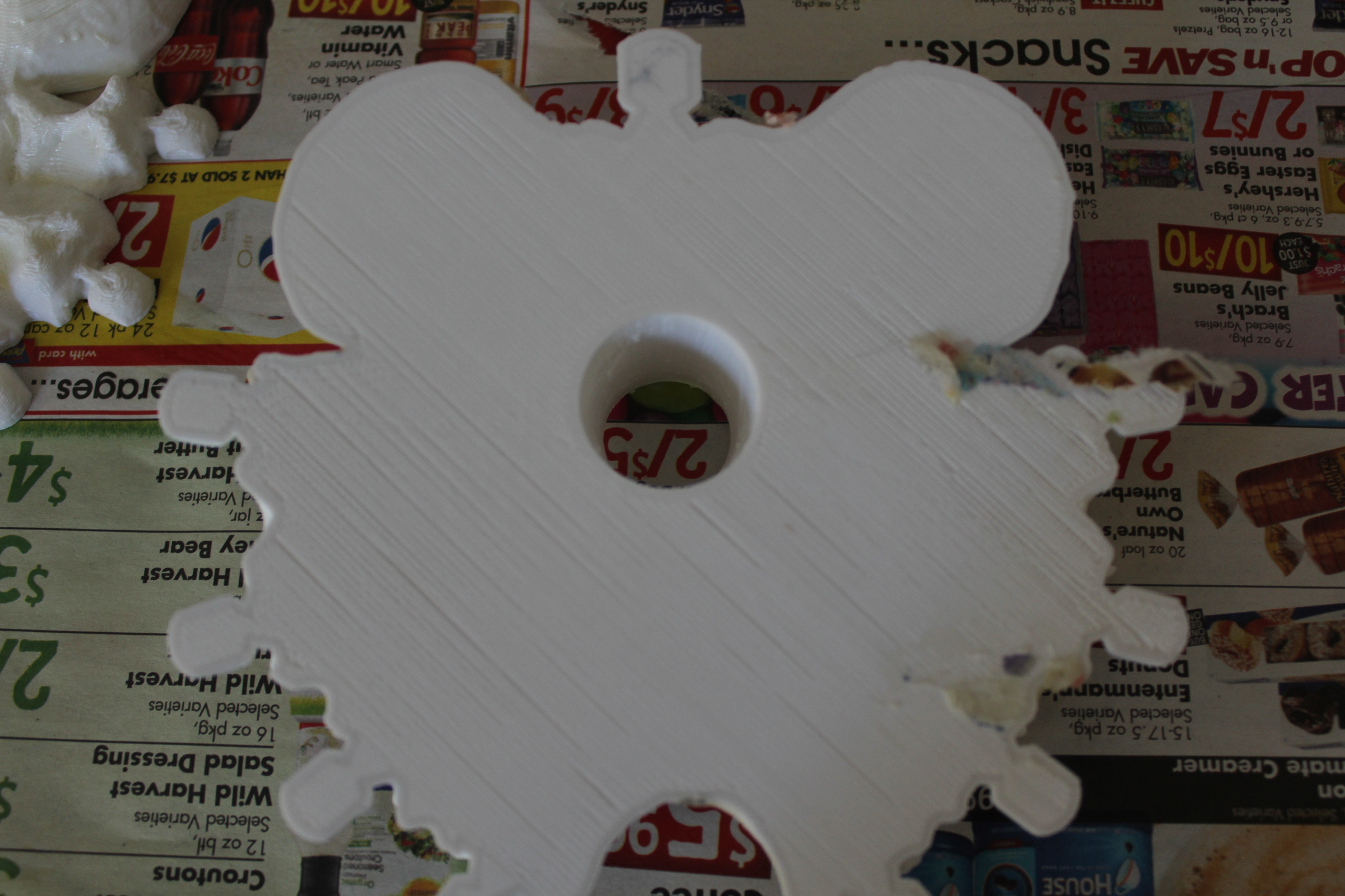 So keeping the trouble I had in mind, I reprinted the Facehugger with a 20mm diameter hole for the clock shaft instead of the original 8mm.
Then, taking advantage of the larger diameter, I designed wider extender shafts (19mm for the hour hand and 14mm for the minute hand). I was also able to make the walls of the shaft thicker, giving the printer more space to accurately print the piece. I also decided that, rather than reusing the hands provided with the clock mechanism and having to design an adapter from the extender shaft to the keyed holes in the hands, I'd design my own that were more in line with the aesthetic of the clock.
Using the grown Xenomorph tail as inspiration, I designed both clock hands.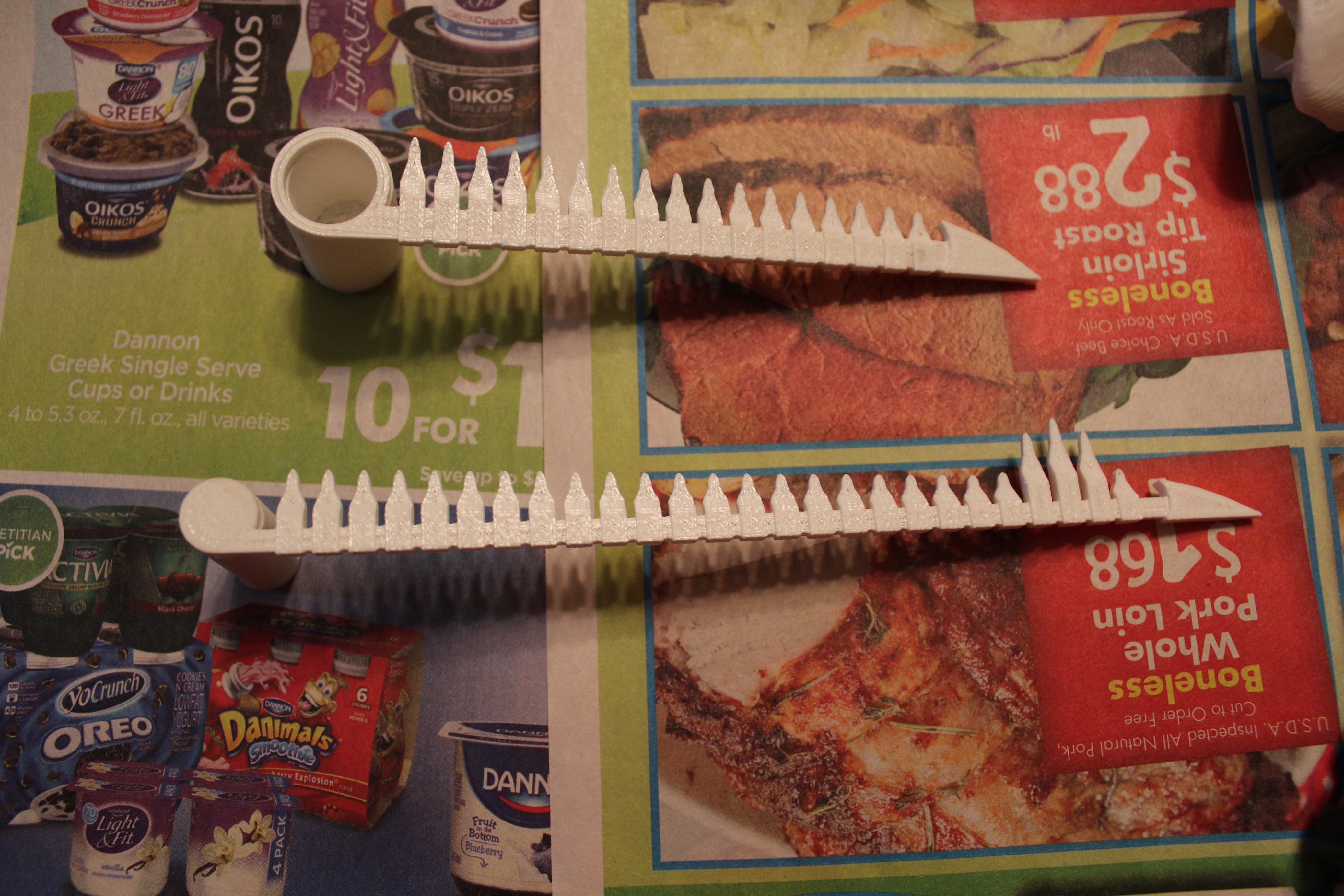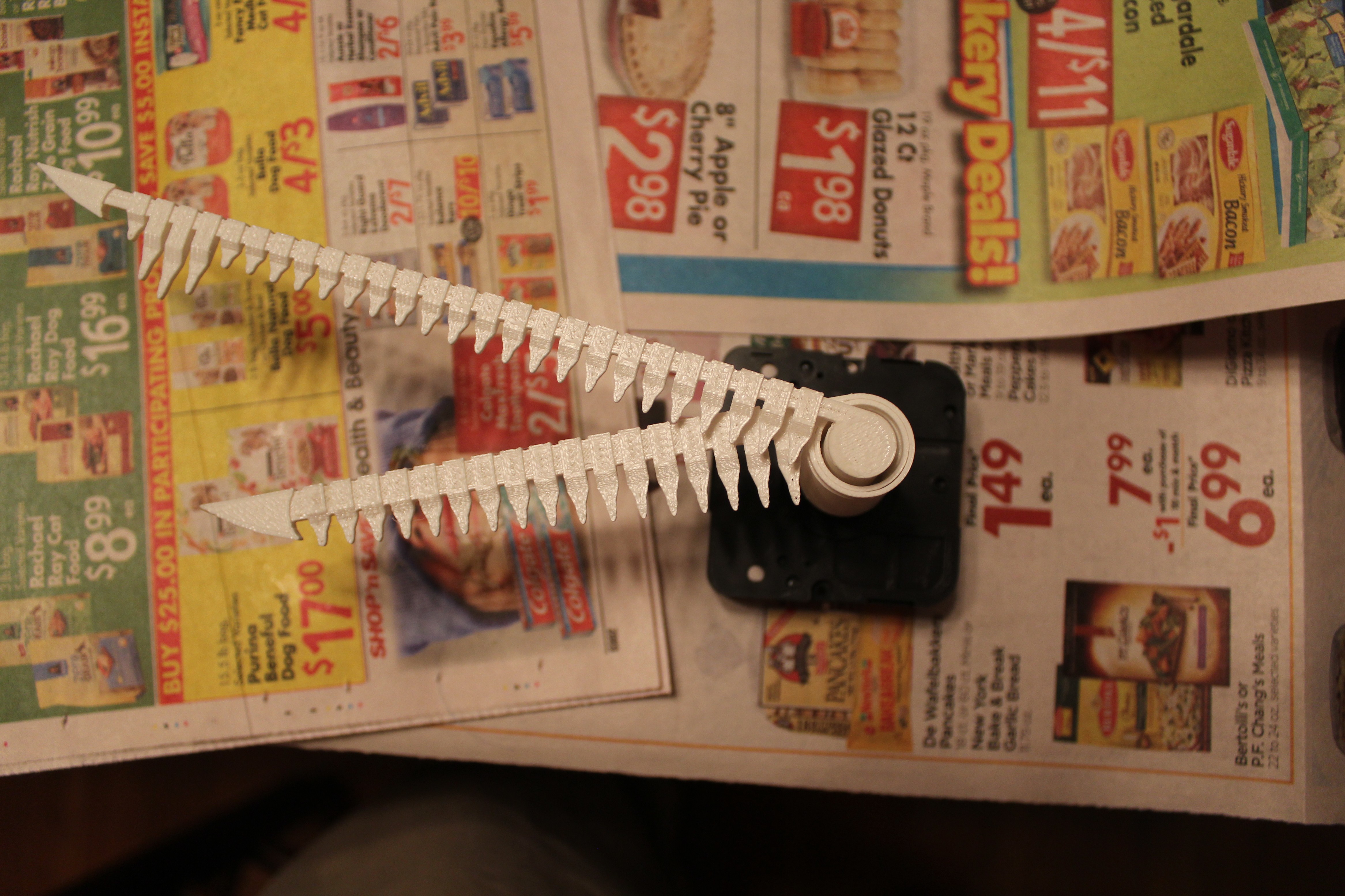 As visible above, the Xenomorph tails look fairly accurate and fit perfectly! Because the 3D printed clock hands were roughly twice as heavy as the thin metal ones that came with the clock, I was a little worried that the clock wouldn't have enough torque to lift the hands. However, after some brief testing, the clock doesn't seem to have any trouble with the heavier hands.