I successfully cast the chest plates this fall (see Shell Casting Success), but after many casting attempts on hip bones this winter, I finally ran out of slurry. I can't order more because it would arrive frozen, resulting in permanent chemical damage.
Issues included areas that cooled too fast, porous surface, and pieces of the mold breaking off prematurely:

So, I am switching back to box casting. Here's the breakdown of the parts I have left to cast:

Shell casting with SuspendaSlurry
Hip Left
Hip Right
Chest Base
Shin Snockplate Left
Shin Shockplate Right
Box casting with UltraVest
Hip Bottom Connector
Spine Top
Spine Bottom
Spine Middle Left
Spine Middle Right
Foot Upper Shock Plate (2)
Foot Shock Plate (2)
I also started working on polished sheet metal bracelets to attach arm bones without using elastic belts or gauze (like in the movie).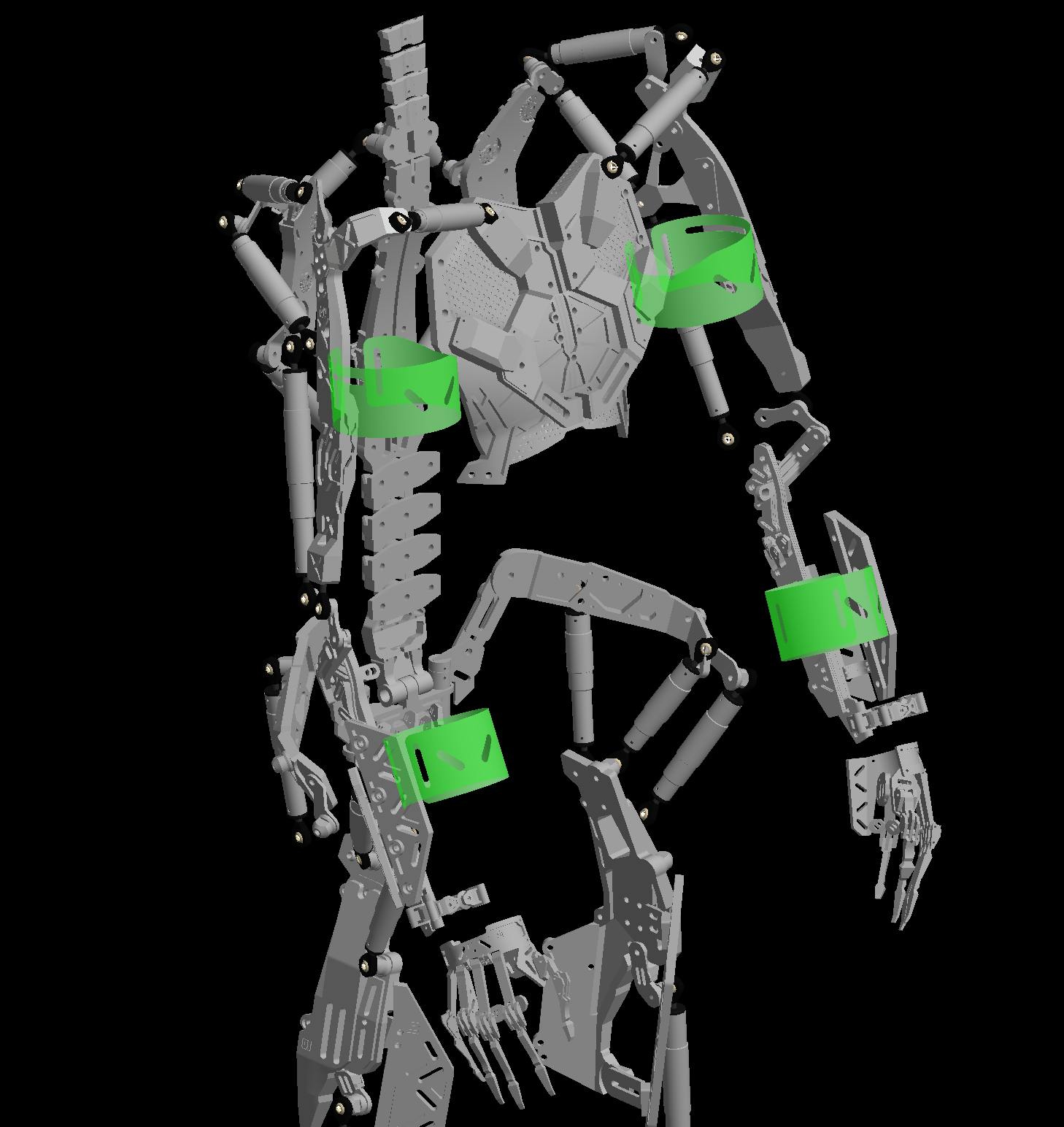 The prototyping session: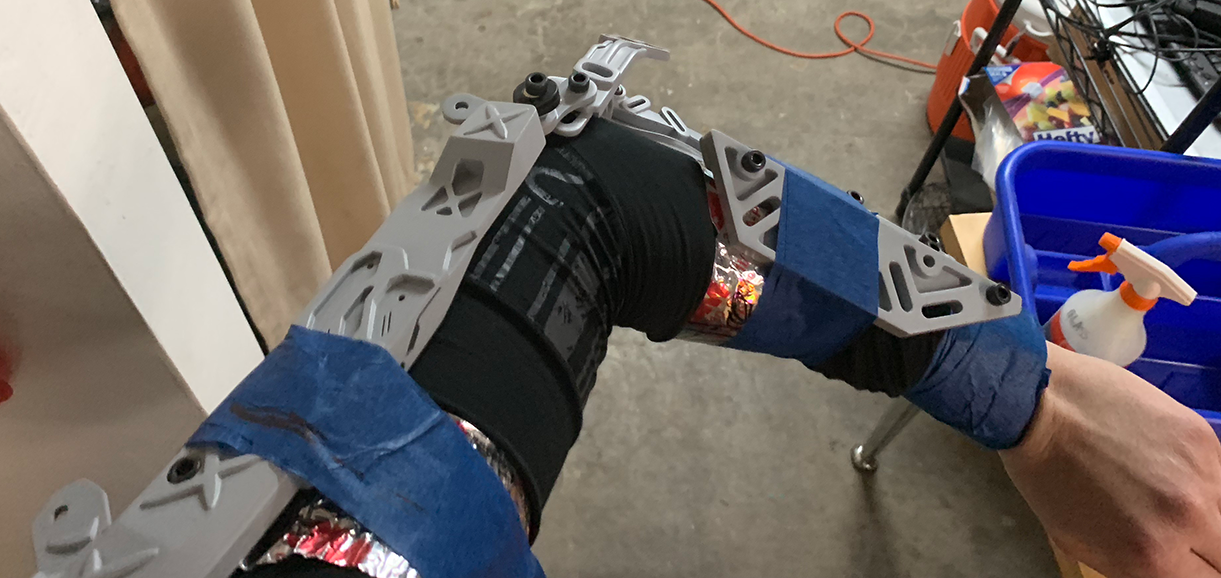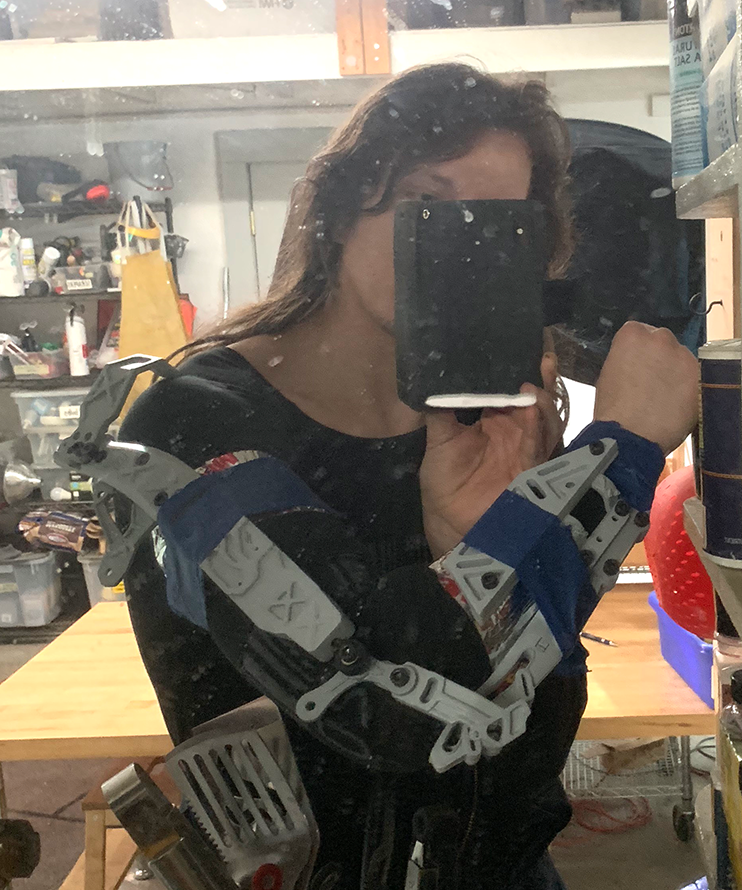 The parts I uploaded to RSM RapidQuote: