Plywood Construction
The canoe uses stick and glue plywood construction. This is how it is done:
The main trick is to use copper wire as it can be removed when heated with a gas blow torch. You buy the fibre-glass tap, epoxy and epoxy filler (micro balloons) from a boating shop.
I hate fibre-glass so for this project I bought a roll of rather expensive dynel tape. Not as strong (about 40%) but sure nicer to work with.
Here is another method that I really like that I have only just discovered:
(source: www.westsystem.com/ss/assets/project-images/_resampled/ResizedImage480262-09Dowel.jpg)


Some Canoe Construction Photos
Here is the initial butt join of two sheets of 6 mm plywood. The wooden clamp just makes life a bit easier, but it is not the only way: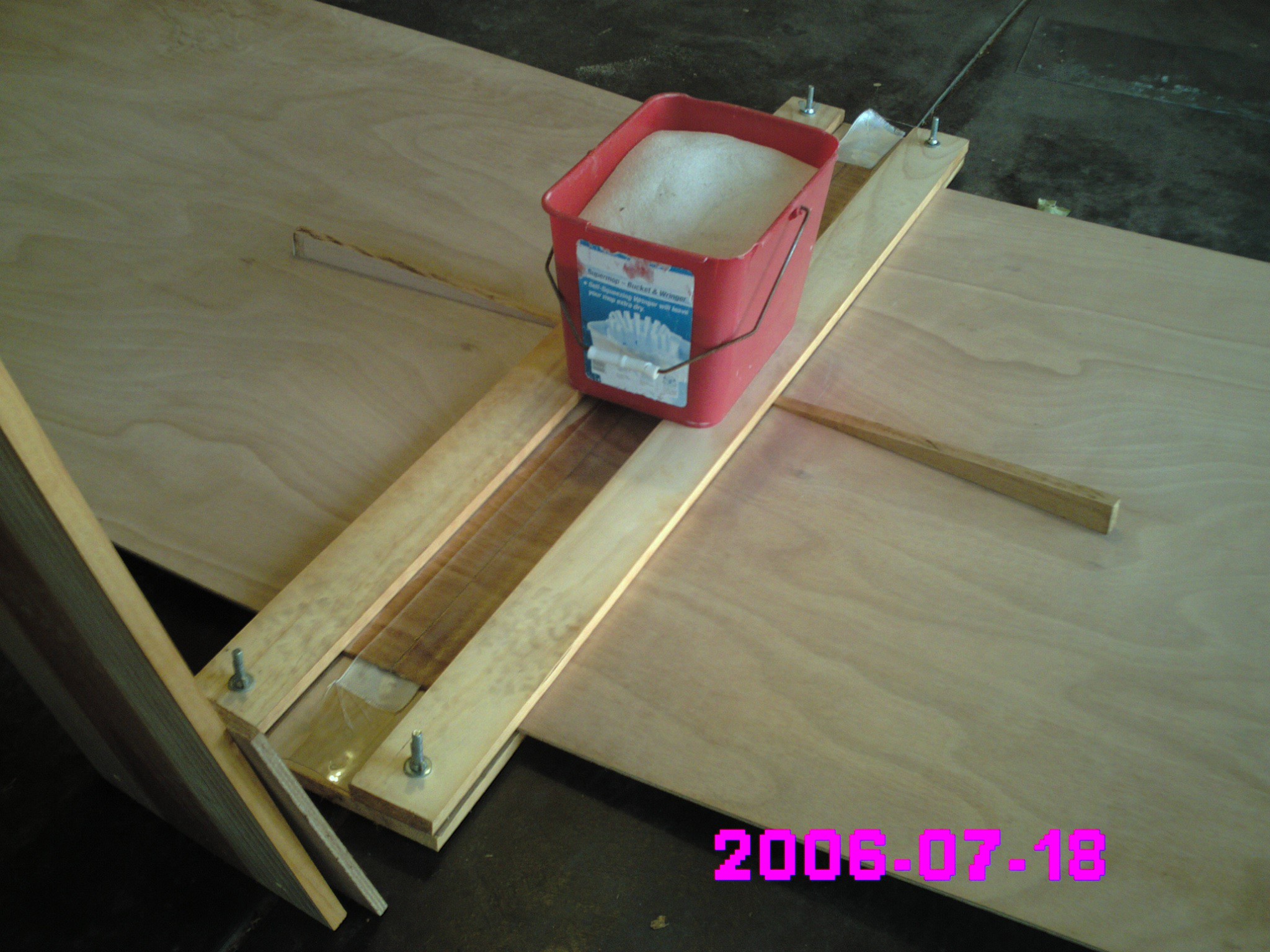 Here is the finished join (before sanding off the sharp fibre-glass tap edges):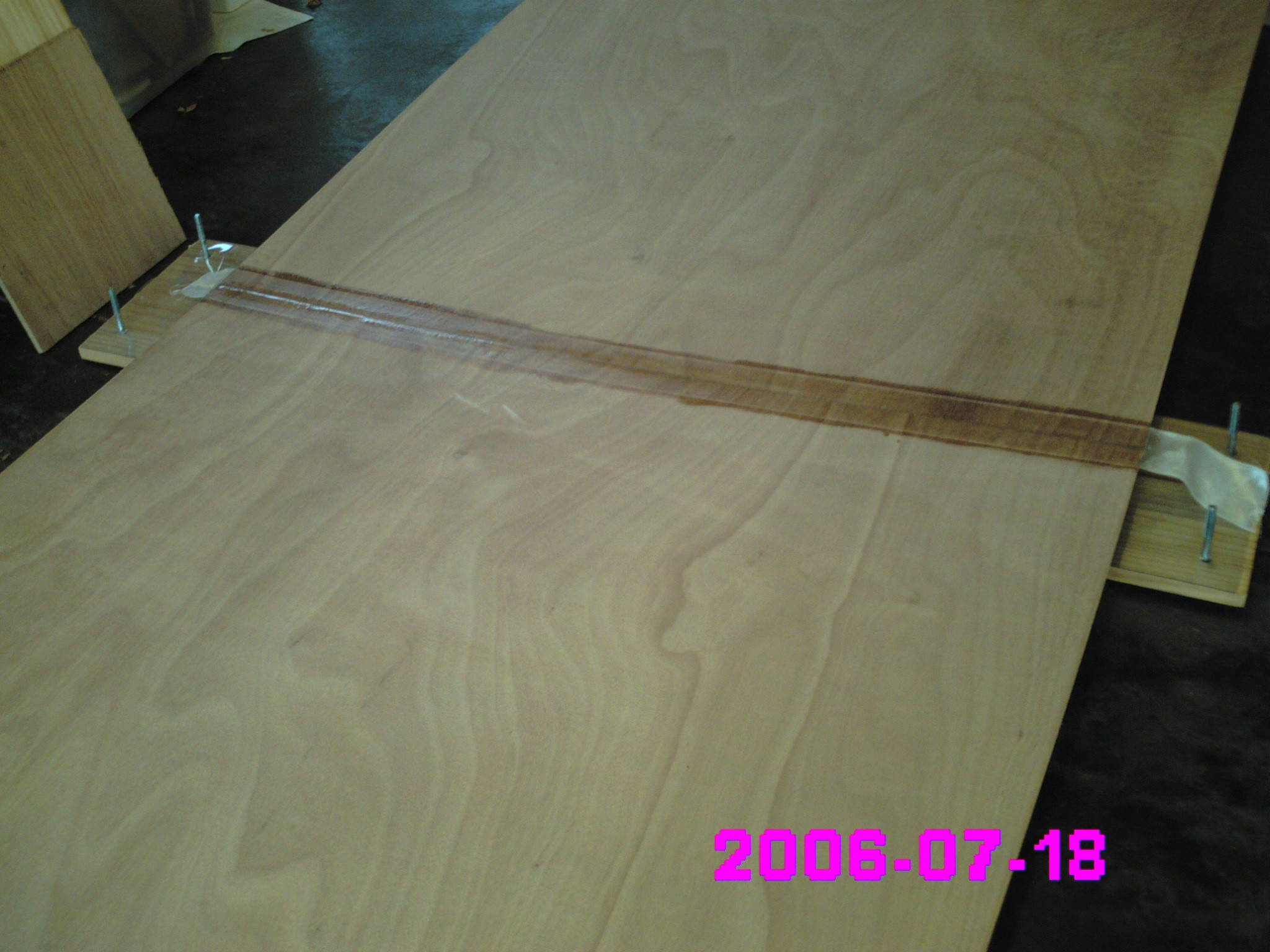 After the join has cured, the other side needs to be taped as well.
After sanding, marking and cutting out the pieces: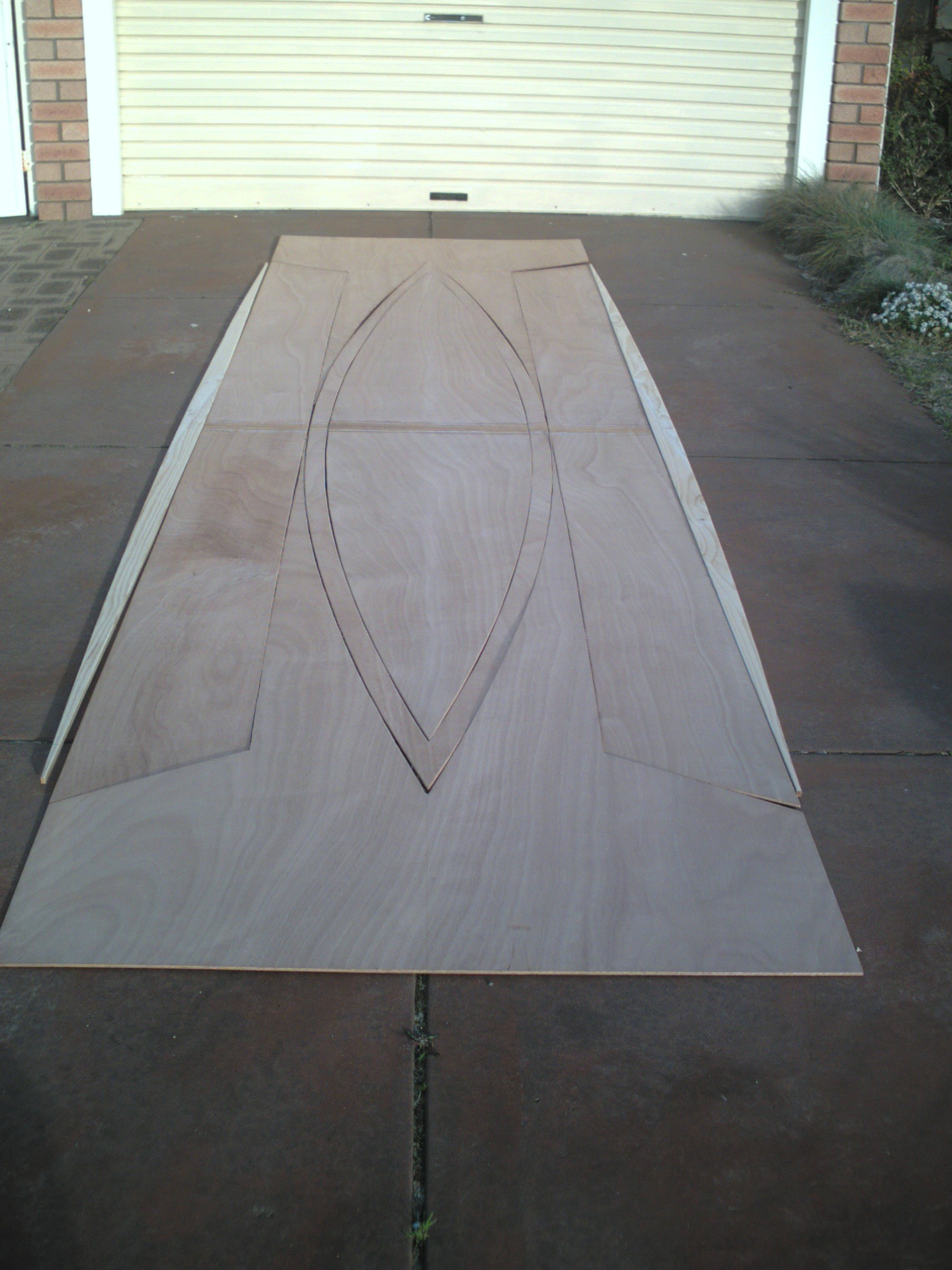 Here the pieces have been joined, sanded and ready for painting: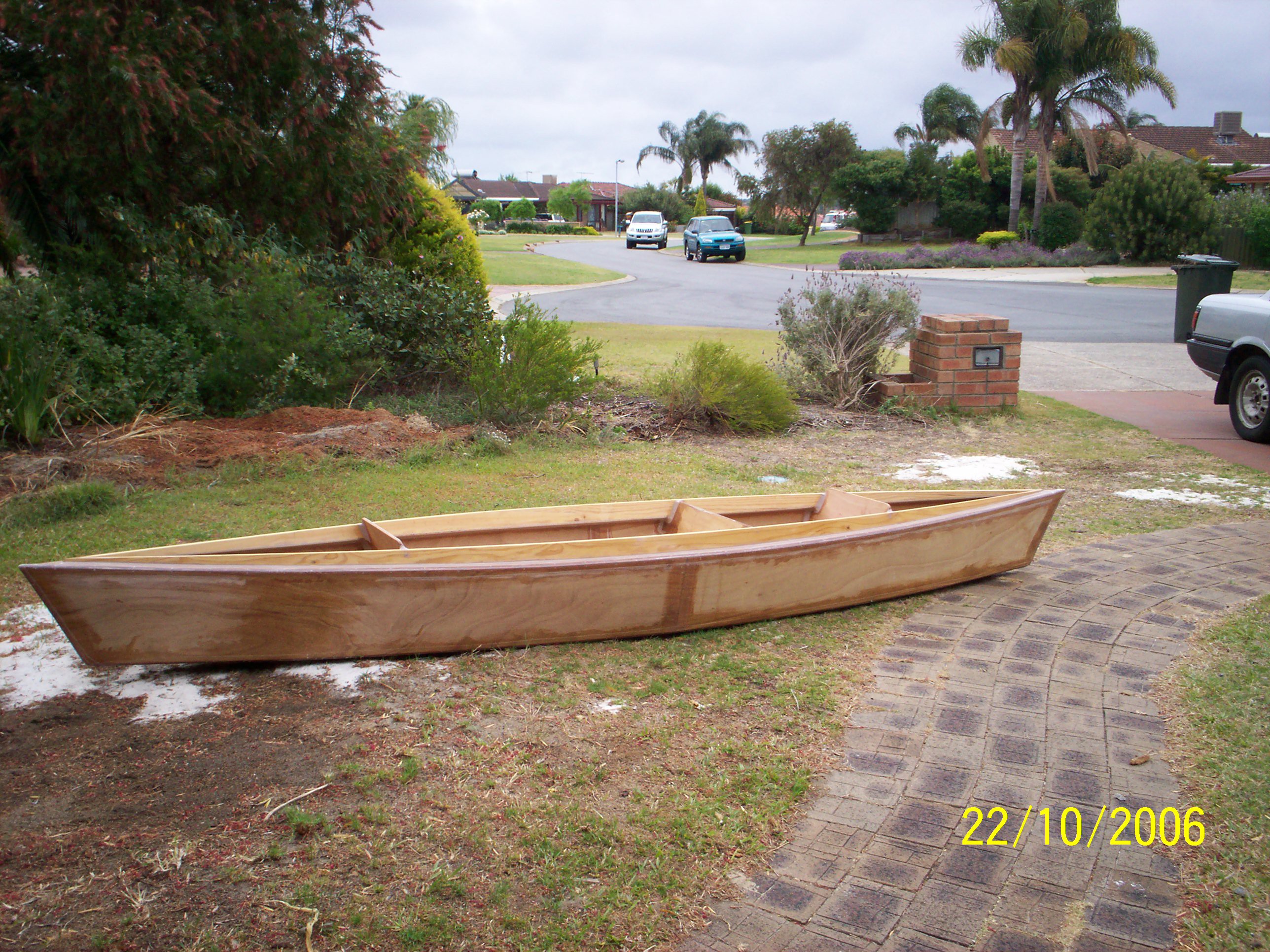 And another view: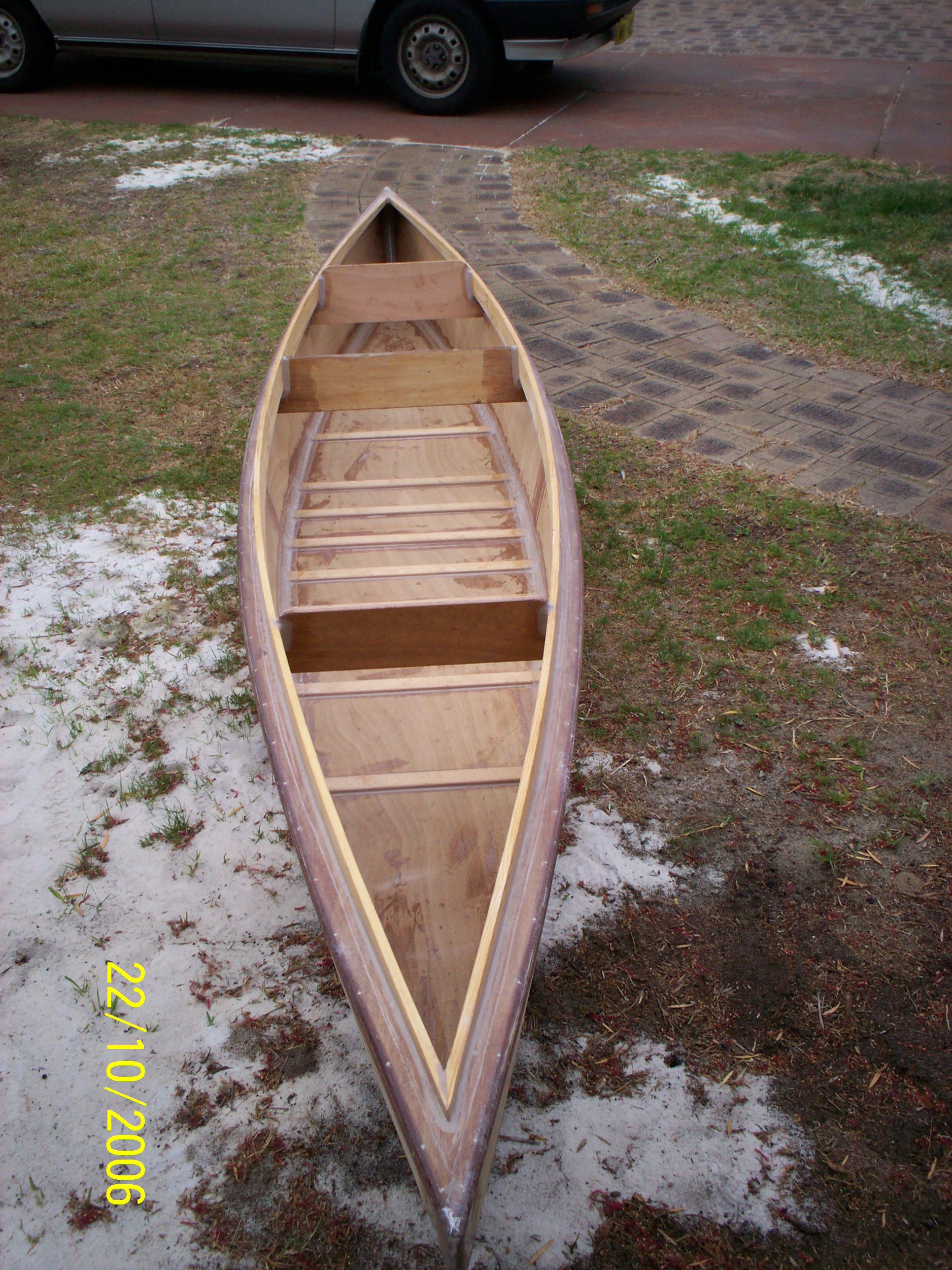 The 6 mm plywood is not strong enough for the middle span so I reinforced it with wooden strips.
And the finally painted: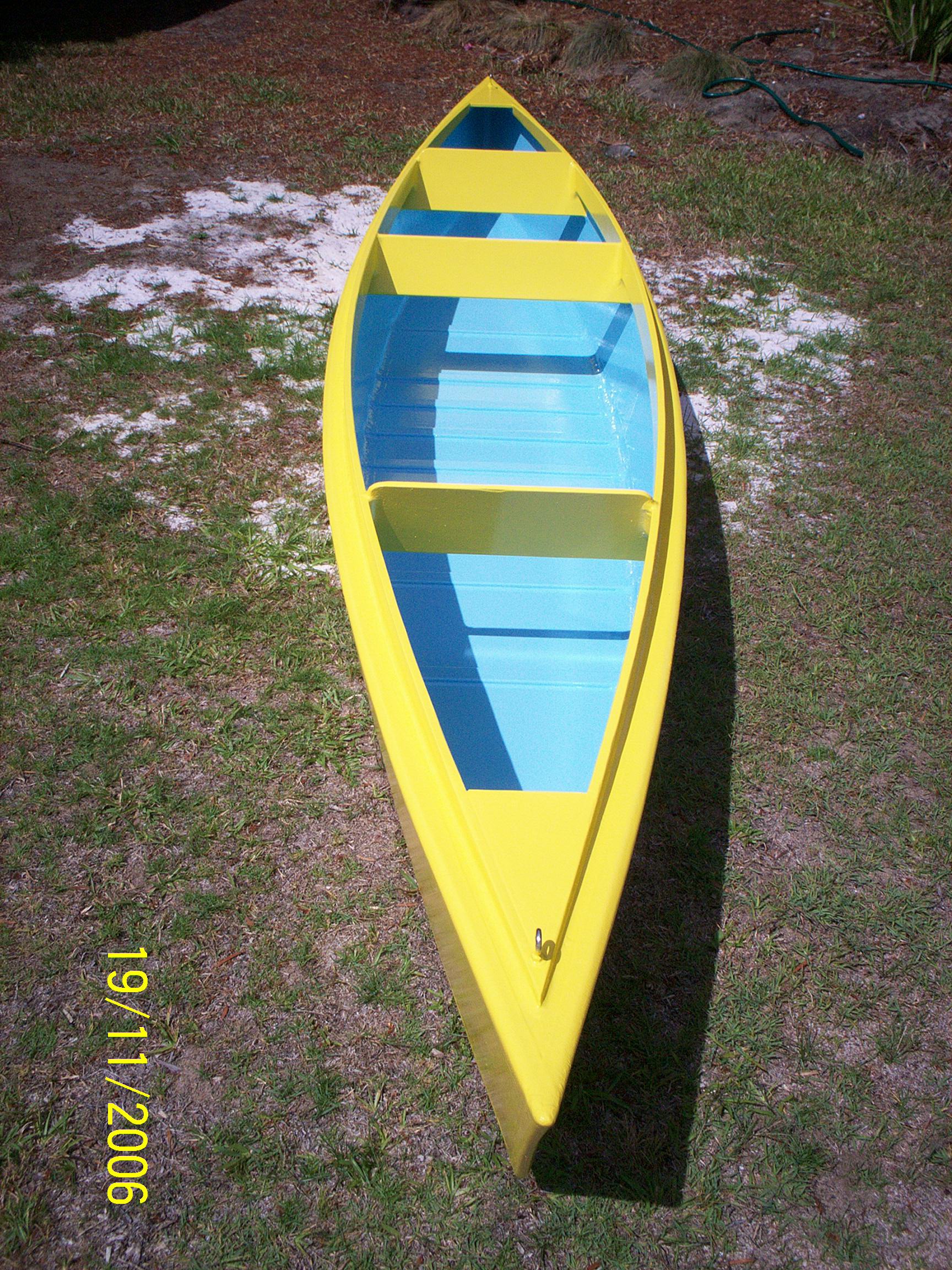 Design Flaws
The first issue is that because the bottom of the canoe is wide, if you slide to one side you will tip! It would have been better to have a narrower sole that helps center your "seat" like this one: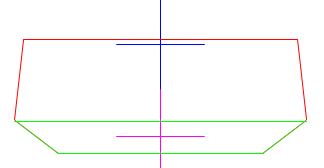 The second issue that there is no foot rest to help move your weight around to maintain balance. Not ideal.
The final issue is that because canoe rides higher in the water (less than 2" displacement) it is less stable. You cannot use an elevated seat. Not ideal.

The Big Fix
Fixes:
foot rests
buoyancy tanks
an elevated seat
and an outrigger
The Outrigger
I am going to use a 1/2 size mini-version of the canoe.
The bridge(s)/spar(s) will be detachable.
Here an image of a trimaran to give you an idea of what I have in mind (but less one outrigger):
(source: www.duckworksbbs.com/plans/gumprecht/drifterfotos/drifter1.jpg)


AlanX