Test Paddle
I have been waiting a week or so for some nice weather. Today is light winds and 22 degrees C. The last time I paddled a canoe was about 10 years ago. I certainly have not developed a "stroke" so this was quite new for me. Anyway, I spent half an hour on the water and I am quite happy with the outrigger. It does not seem to pull in any direction. The forward cross-beam and the pontoon are well clear of the paddle. I do clip the rear cross-beam so the stroke need to be ended sharply or deliberately. An extra 50 mm would have been good. Here is the in the water photo: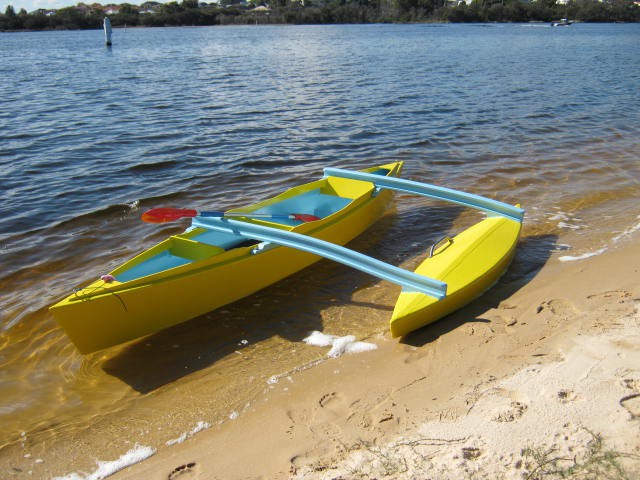 I found a good launch site a short walk from the road on the Canning River (off the Swan River).
Here is a forward view: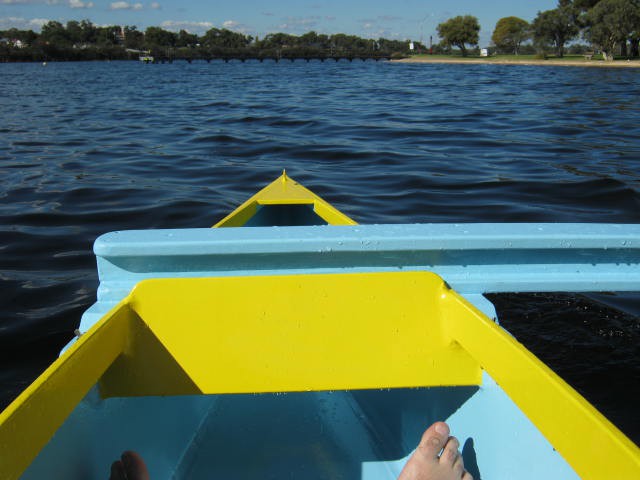 The cross-beam is wet from paddle drips. The foot rest feels okay. Here is the pontoon: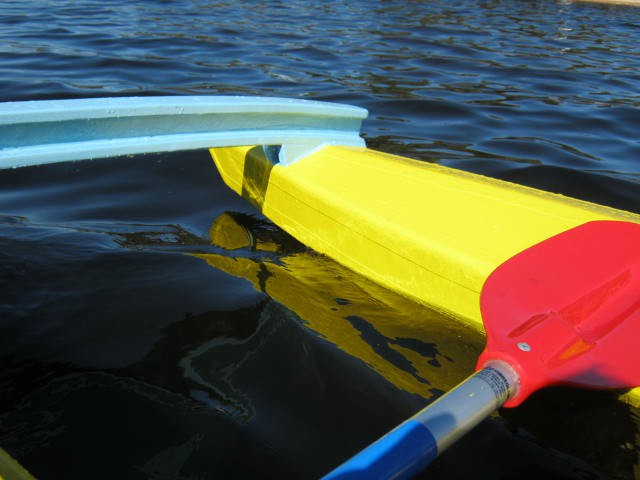 For paddling around in calm water the whole canoe/outrigger is grossly over designed. If building another I would certainly scale back the cross-beams size and the pontoon skin thickness.
Project Completed
As it stands the project is completed. I have certainly solved some construction issues (i.e. how to stitch and glue a seaIed pontoon).
I may add buoyancy tanks to the main canoe, and I may add a sail/centreboard/rudder. But that is another project.
AlanX