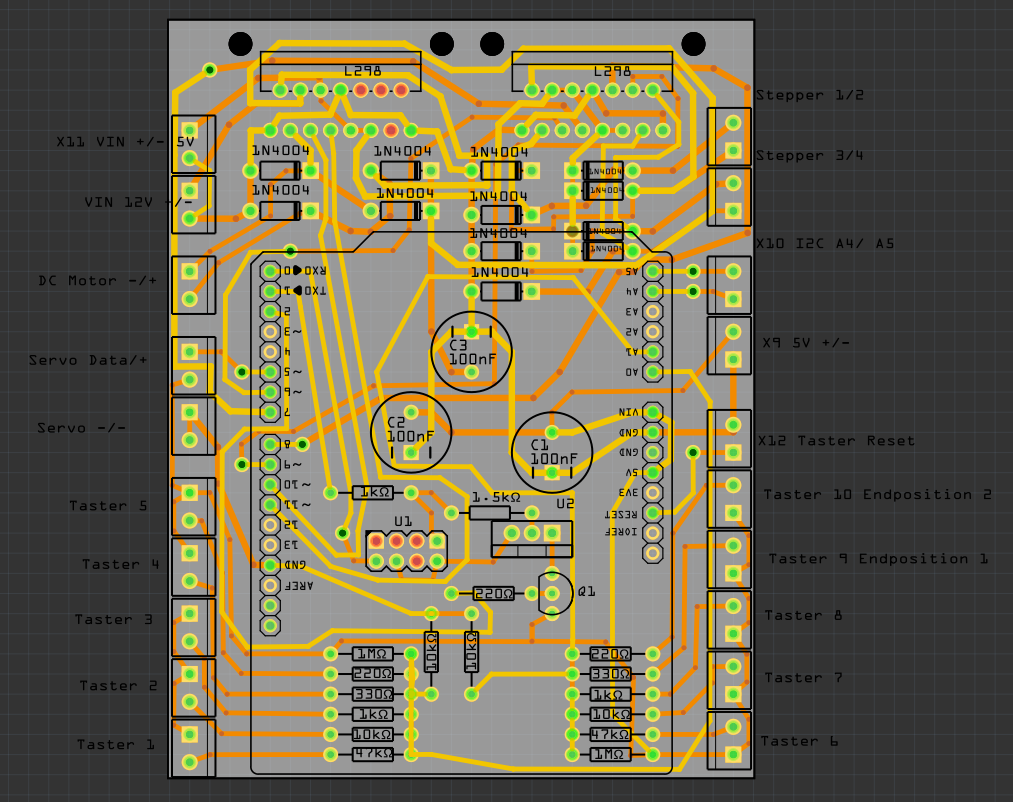 After good advices from the communtity i spend some time to improve my designe. I hope it is a little bit better this time, but tell me if not.
[By the way orange is at the bottem and yellow is on the top of the PCB.]

Next week i go to a science-camp called ESFZ, in Erlangen, where I`m able to etch my PCB. Can`t wait to get this thing reality!!
Have a nice weekend !!! :)