Components are coming, one envelope after the other...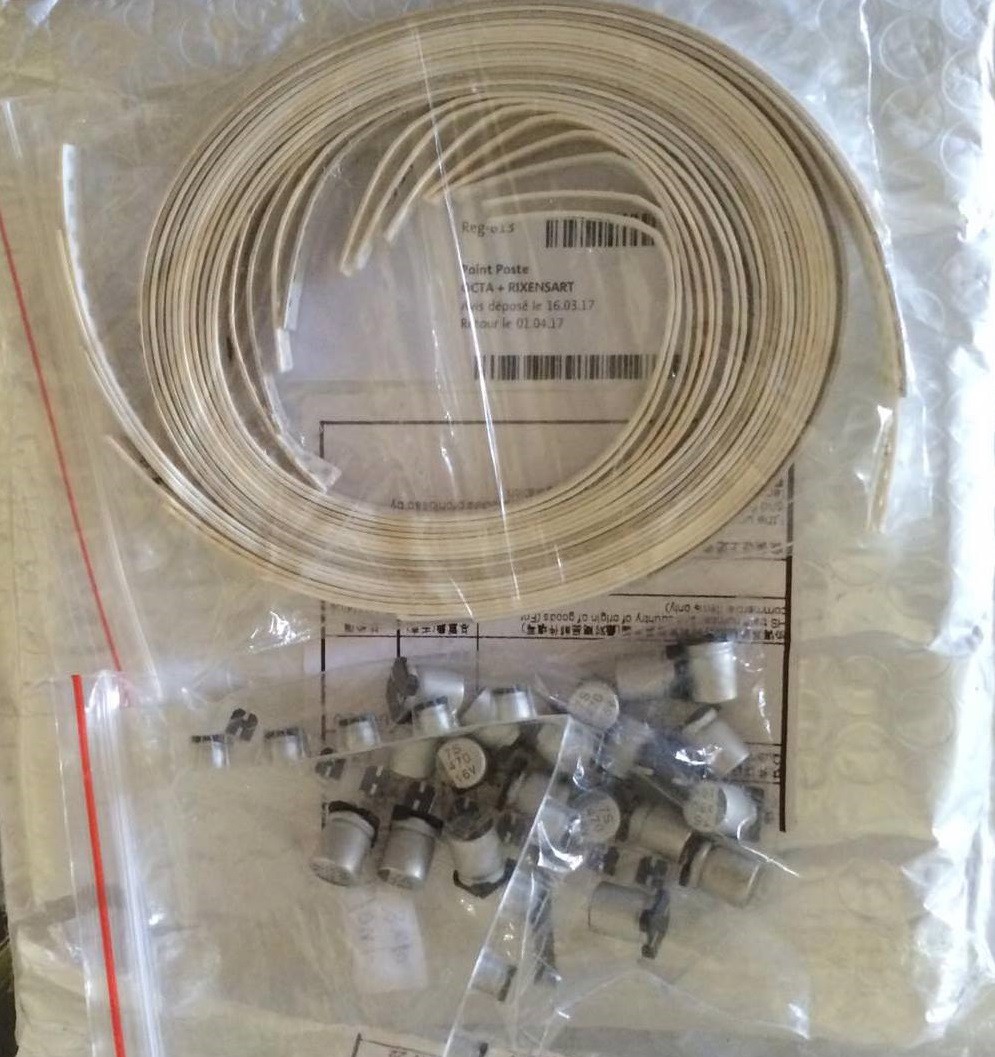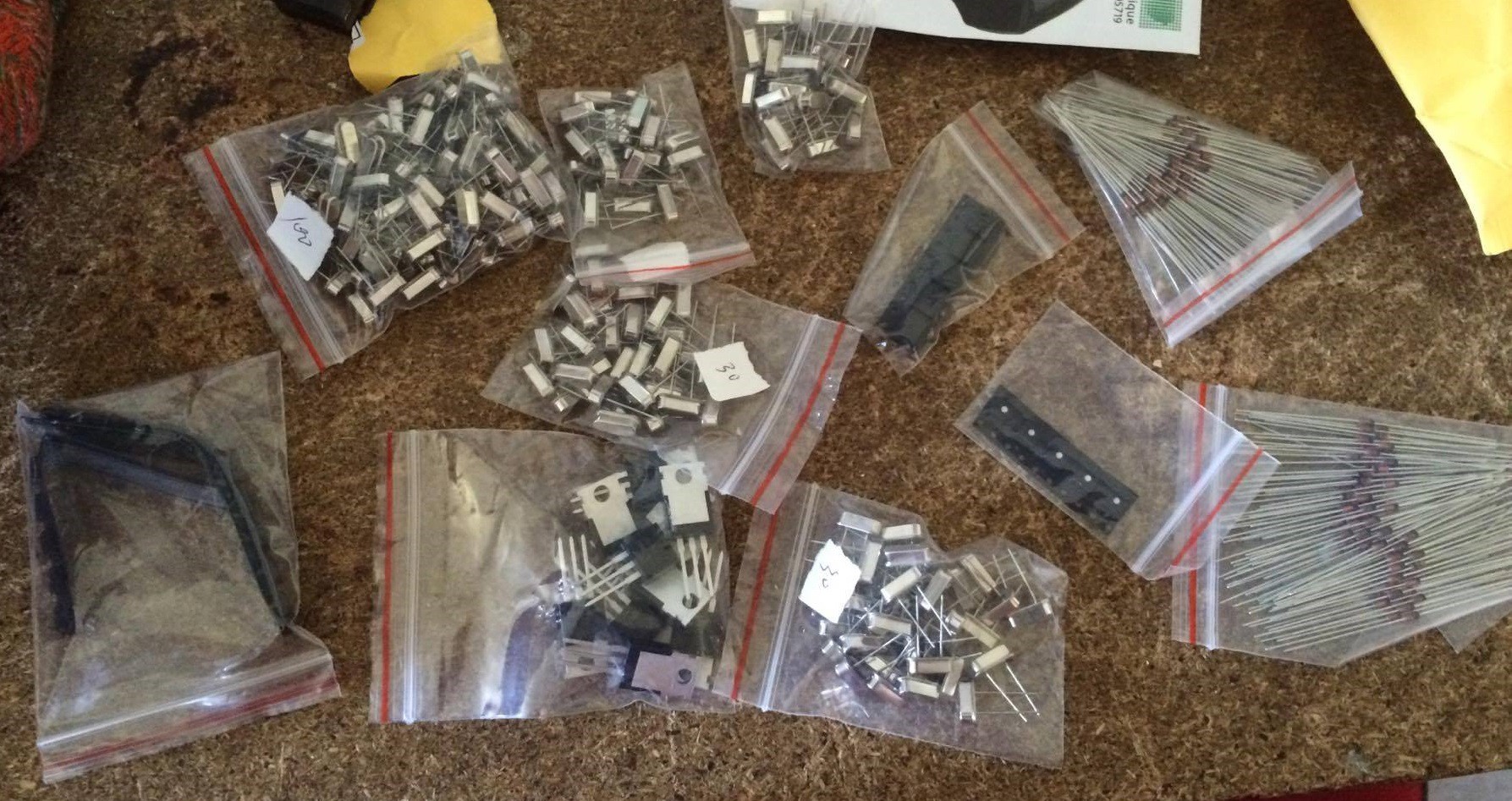 And this showed up the other day!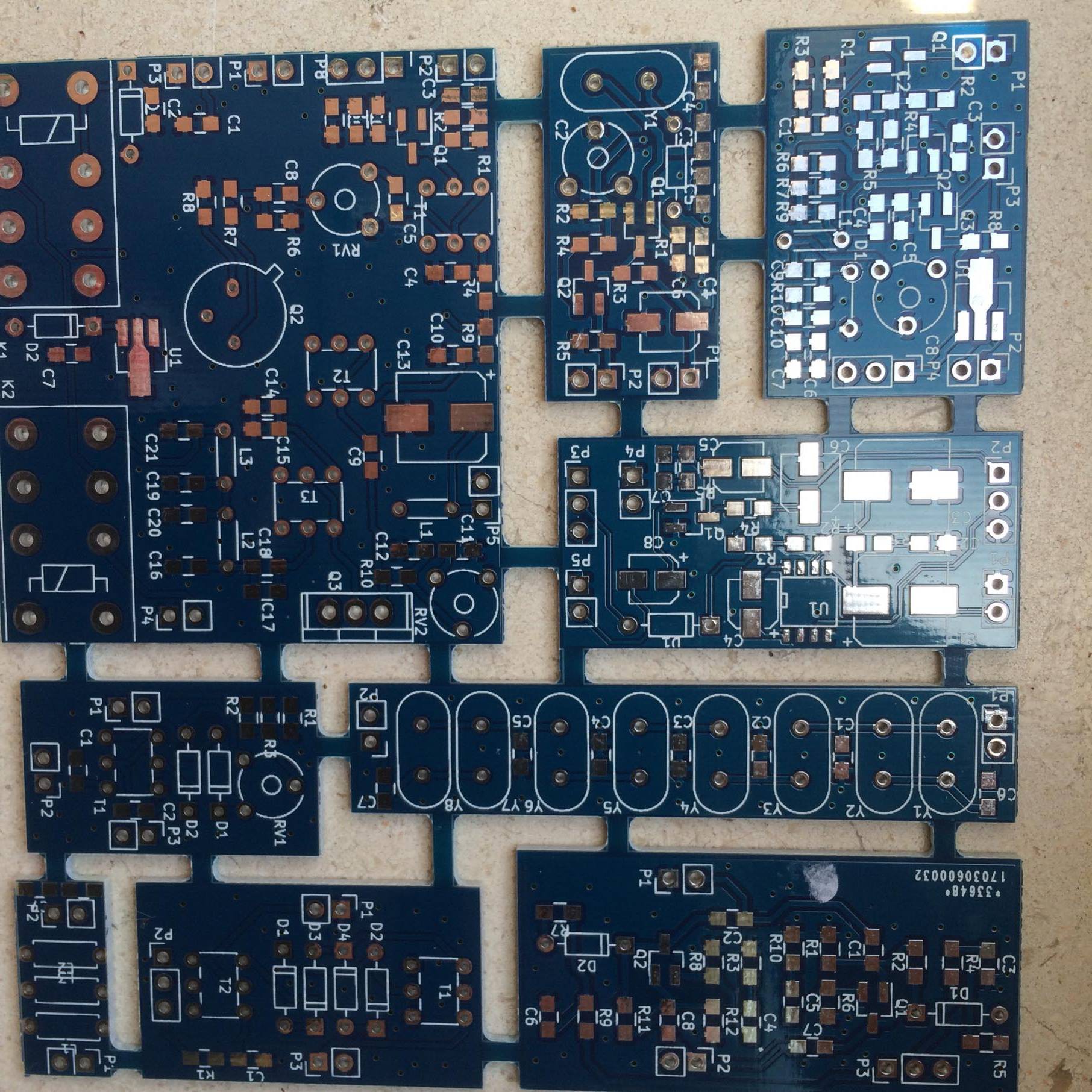 It looks better than I expected! The cutouts are really nice, I'll be able to break the boards away pretty easily. Next time, I'll add some vias on the tabs, to make them easier to separate. I could've put the boards closer together too...
There's nothing else I can so far, everything is in Belgium, and I'm 1200km away :) might get some stuff done next week (I'll be there for three days), no promises!