All the parts were sprayed with a putty primer and sanded.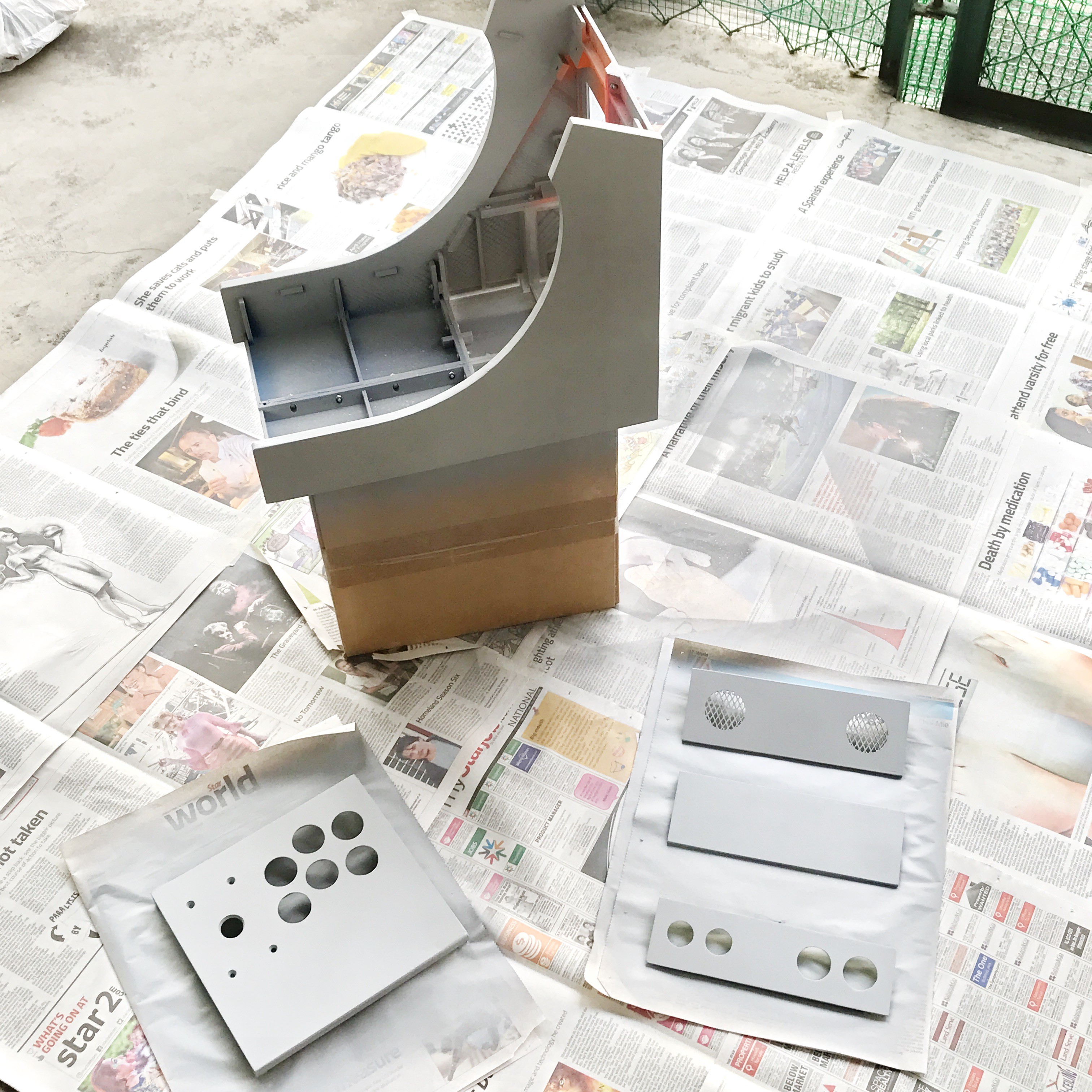 After that, I used matte black paint on all the parts.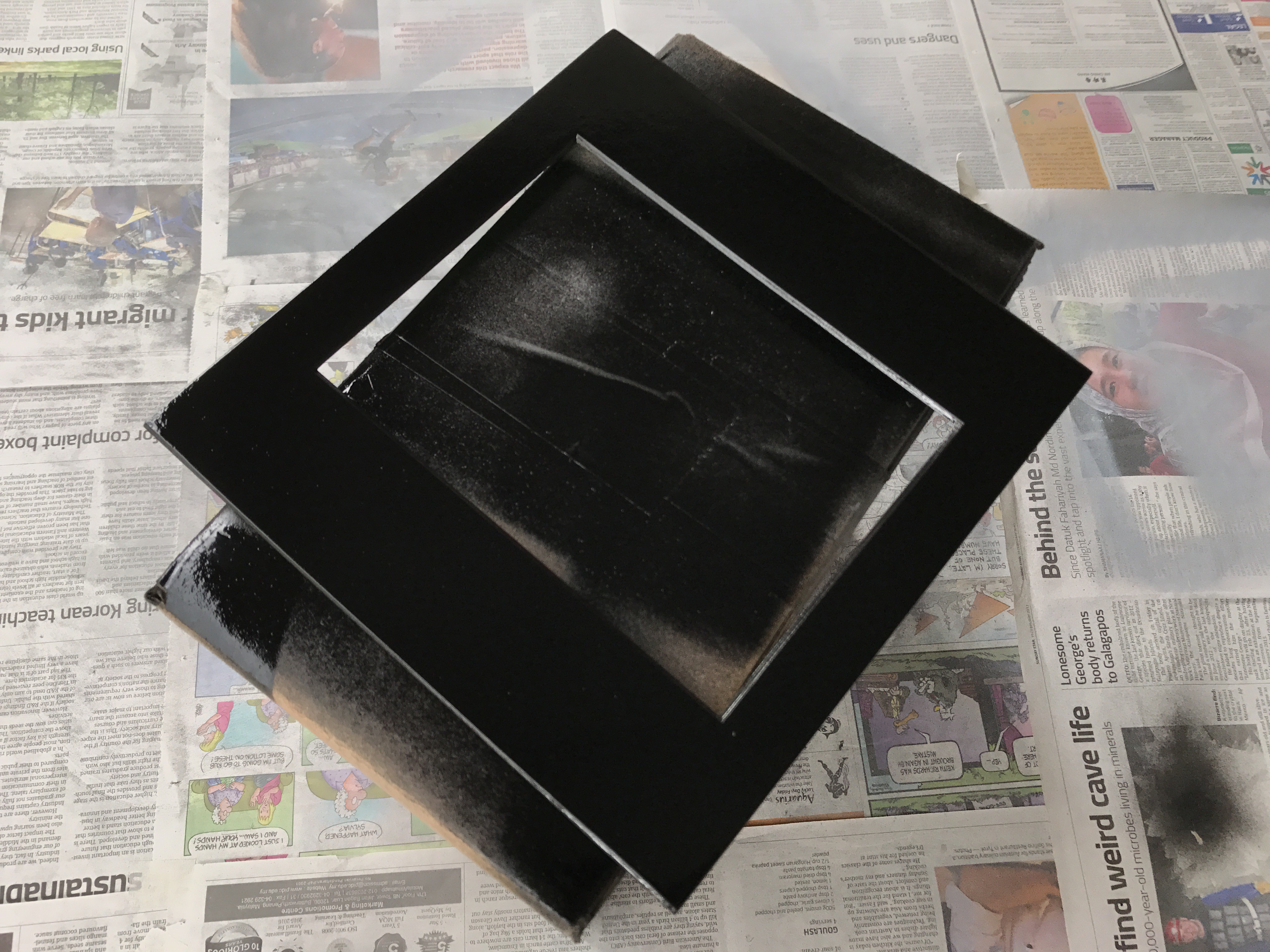 Now to really let it dry ... this is taking forever ...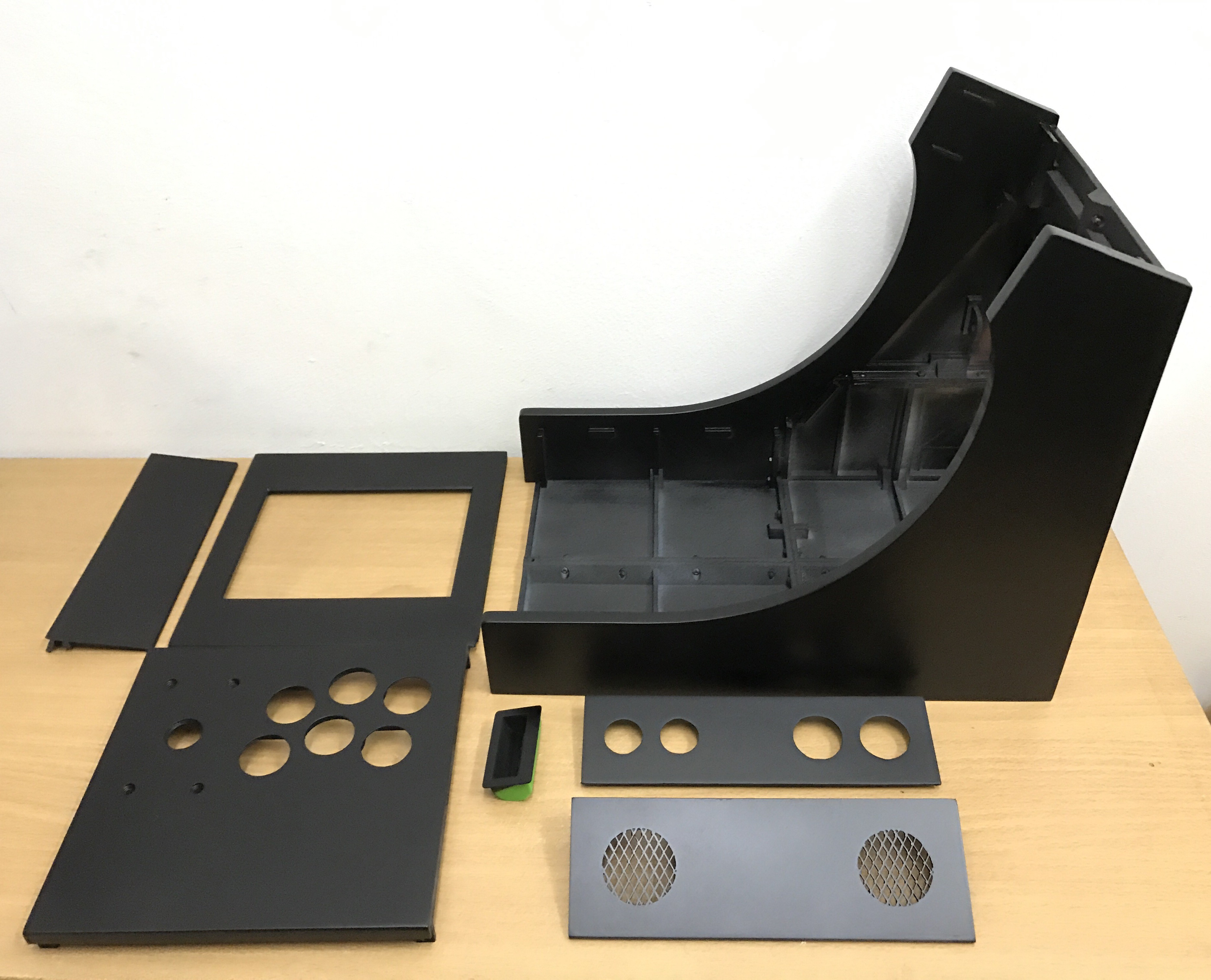 Couldn't resist just fitting in the back panel to see if it fits properly. Yes, fits fine, but there was a tiny design flaw with my locking mechanism, so gotta change that.