I made a quick capsense button PCB for the CAP1188 capacitive touch chip . I intentionally followed none of the recommendations for designing capsense buttons. But I did design it so it would easily plug into the Adafruit breakout board which can nicely live on a small solderless breadboard with an Arduino Pro Micro.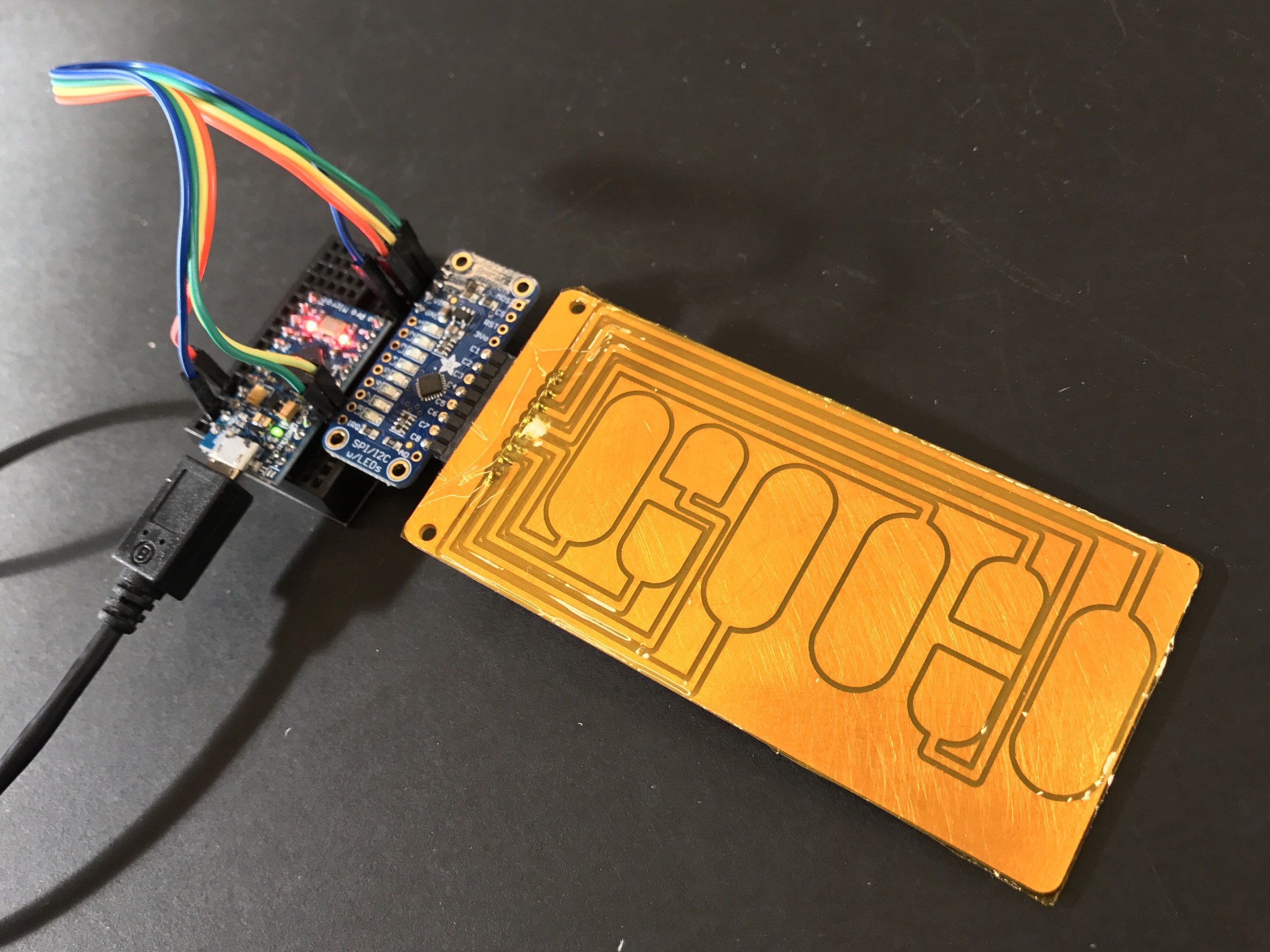 To make it a bit more usable, I covered the bare copper with a sheet of kapton tape.
When running the simple test sketch for the chip, I discovered just how bad the board design was. Pretty much any touch would trigger multiple inputs. But after reading the CAP1188 datasheet a bit, I made a small config change of
cap.writeRegister(0x1F, 0x1F); // addr 0x1F set sensitivty to 0x1F (4x, default 32x)
to reduce the sensitivity, it ends up working out pretty well.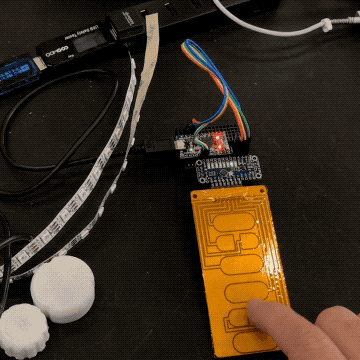 I may end up using this board as a tester, but I do really need to redesign it. :-)