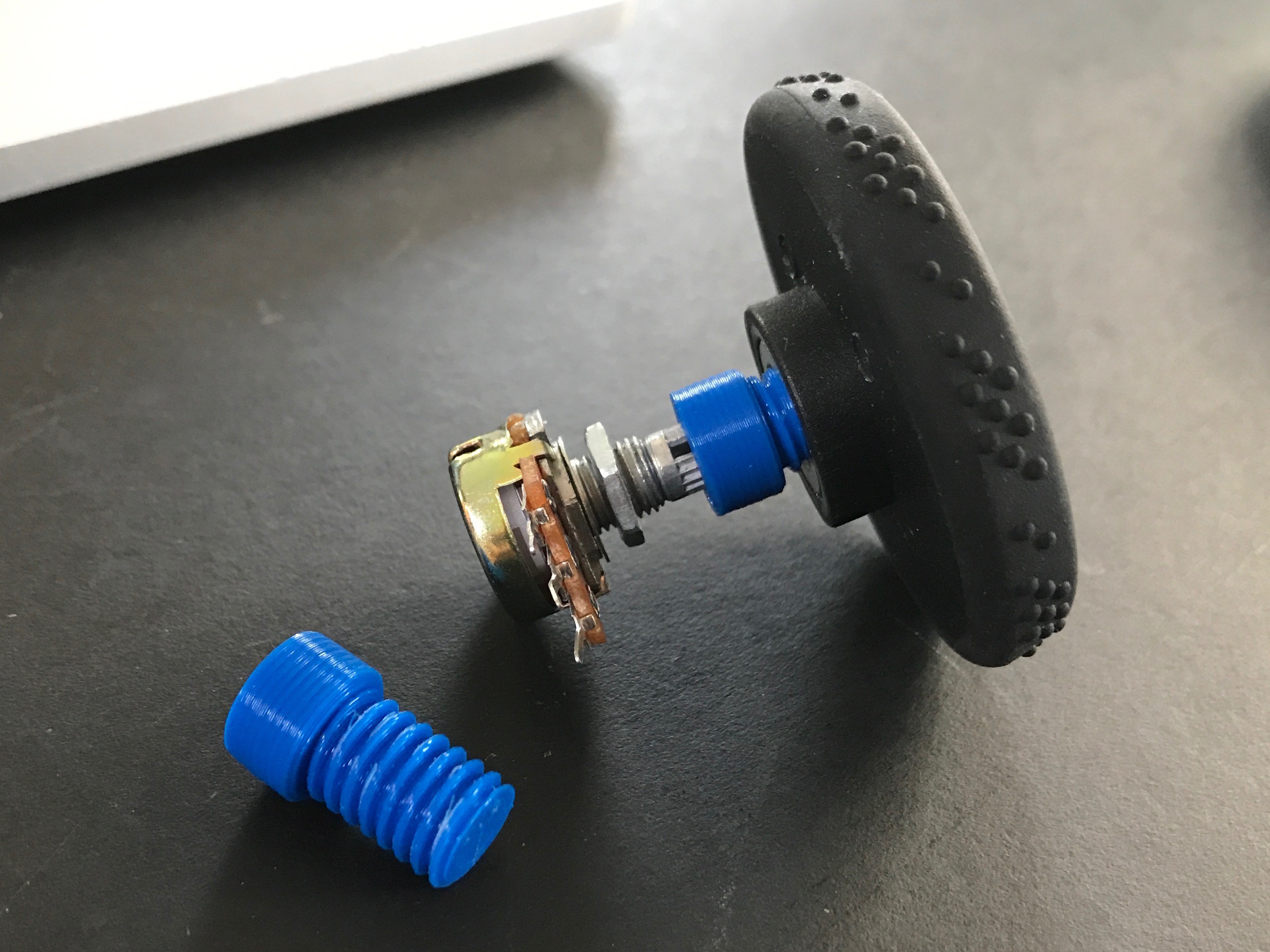 I got these awesome rubber knobs from McMaster but alas they have 3/16" -16 threads. There's no way they would fit on a standard potentiometer. But Fusion 360 has a nice threads function and it contains a database of hundreds of types of screws. It was a pretty trivial effort to CAD up an adapter going from the knob's threads to the pot: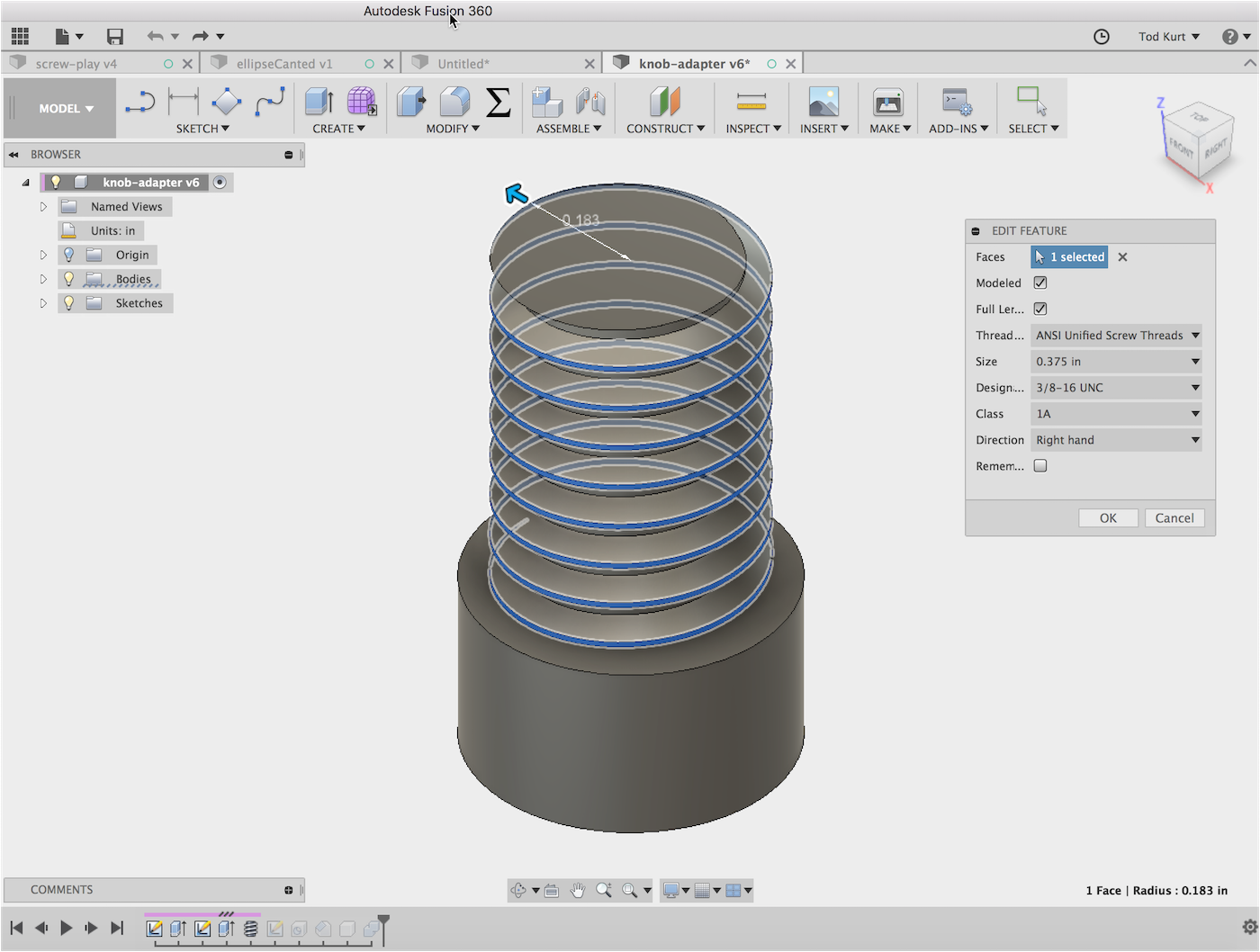 A few things to note about making threads in Fusion 360:
Be sure to turn on "modeled" if you want the threads to be 3d-printable
For "Thread Class", choose "A" or "B" class, never "C". This is how closely the threads mate, and a "C" class makes it too tight for 3d-printed parts.
The result turned out great on my newly acquired Monoprice Mini Select V2 3d printer using Monoprice PLA+. (Aside: the PLA+ seems to flex a lot more like ABS than PLA. It's really nice)
After I printed a few of them out, it was quick work to screw them on.