Having the Plastic Injector fully operational was without a doubt the highlight of the week. Kudos to Trey, the resident intern, who read the Manual in record time and did most of the leg work.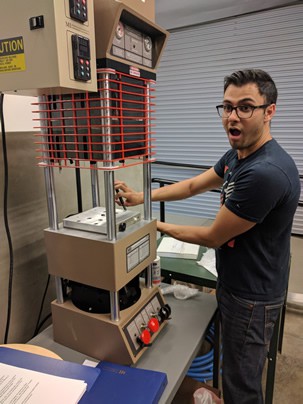 Now, we just need to: get the metal plates, create the tool path, test, mill, 3d print the cavities, UV the resin (and for this Dan is creating a UV/heating chamber), test, build the mold, test, purge, test, and we'll be ready! Easy peasy! I don't know why people complain that much about plastic injection being "a hassle".
Last week's box, now without the printing!
And finally,... working on a Kickstarter Mind Map to help me figure out whether launching a campaign will be an utterly complicated task, or it is indeed an attainable goal.