Design
exploded view
The face of the tattoo is a flexible e-ink display with the circuit board and power completely concealed underneath. All of this will be adhered to a layer of silicone with a skin-friendly adhesive. Note that this sketch is not to scale, the layers are all 2mm thick or less. It will be a challenge to get all of these components sandwiched together without shorting out.
I haven't determined power consumption but I will likely need to constrain features and framerates based on the largest capacity battery that I can find that's smaller than the physical dimensions of the display. I still need to figure out the connectors I'll need to recharge the battery but I do want to avoid using rigid materials here and throughout.


Hardware Block Diagram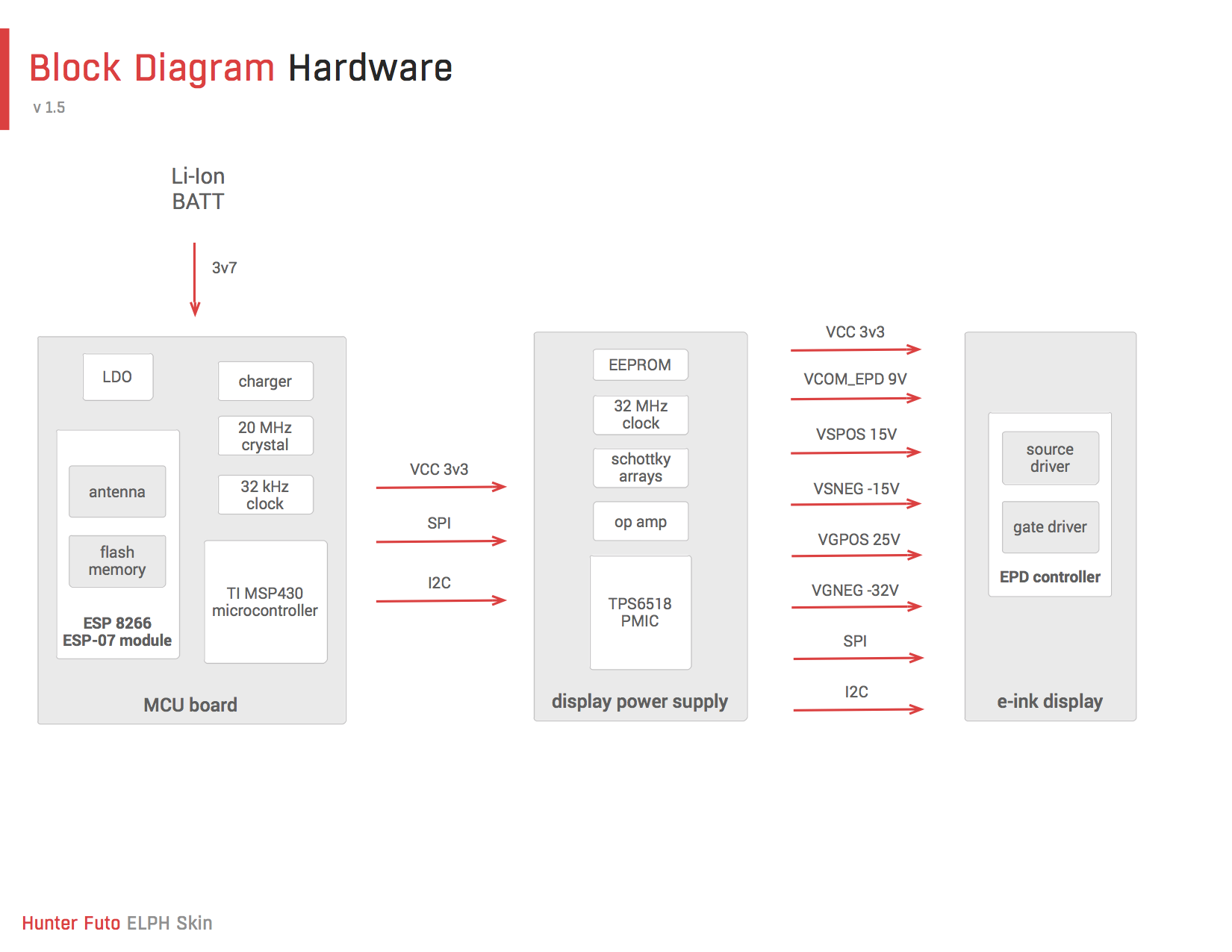 This is a high-level overview of the various subsystems and components for the device. Further details regarding this diagram are captured in the project log below.