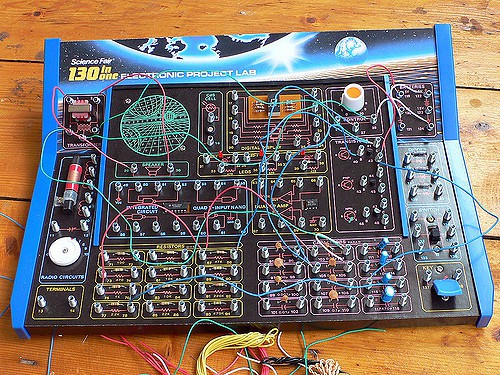 Photo credit: transphormetic (flickr)
When I was in fourth grade I convinced my dad to buy me one of those "all-in-one" science fair kits sold at Radio Shack. The kit promised 130 projects and I held the box in my lap on the drive home, my mind teeming with the possibilities. But when I opened the box, there was no instruction booklet and just a package of wires . I don't know why I didn't return the thing but I was impatient and undeterred and so started assembling circuits by inserting wires into the spring terminals connected to each component. Of course I got nothing to work since I had no clue what I was doing but after enlisting the help of my older brother we were finally able to get the machine gun sounds that were promised on the box. They sounded awful and nothing like a machine gun.
That was my first experience with electronics and unsurprisingly the kit was relegated to a dark corner in the basement where it sat for years. This project feels a bit like that experience. I have a bunch of parts and a firm idea of what I want to accomplish, but there's no instruction manual and my brother is across the country. Fortunately now I have the internet and hobbyist electronics has advanced considerably since then.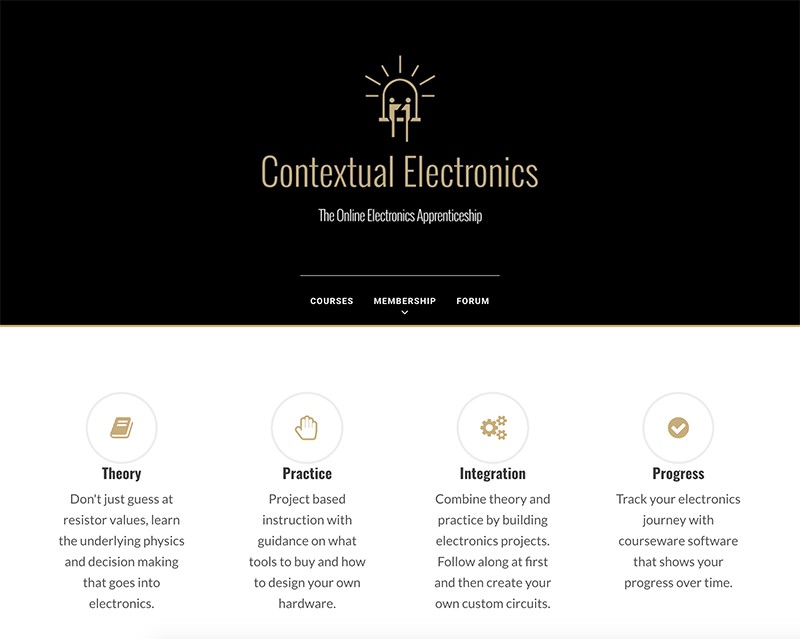 Before this project I'd never designed PCBs before, I've always arranged my circuits on a solderable perfboard. Designing electronics in software is intimidating. There are so many details and so much that can go wrong. I think the hardest part was knowing where to begin.
On my first day of my residency Dan recommended the Contextual Electronics site, started by Chris Gammel. I watched his "Getting to Blinky" series of video tutorials on YouTube and this was instrumental in getting me over that hump. I've been a subscriber to CE ever since and I cannot extoll the benefits of their videos enough. It's practical and Chris is an entertaining instructor.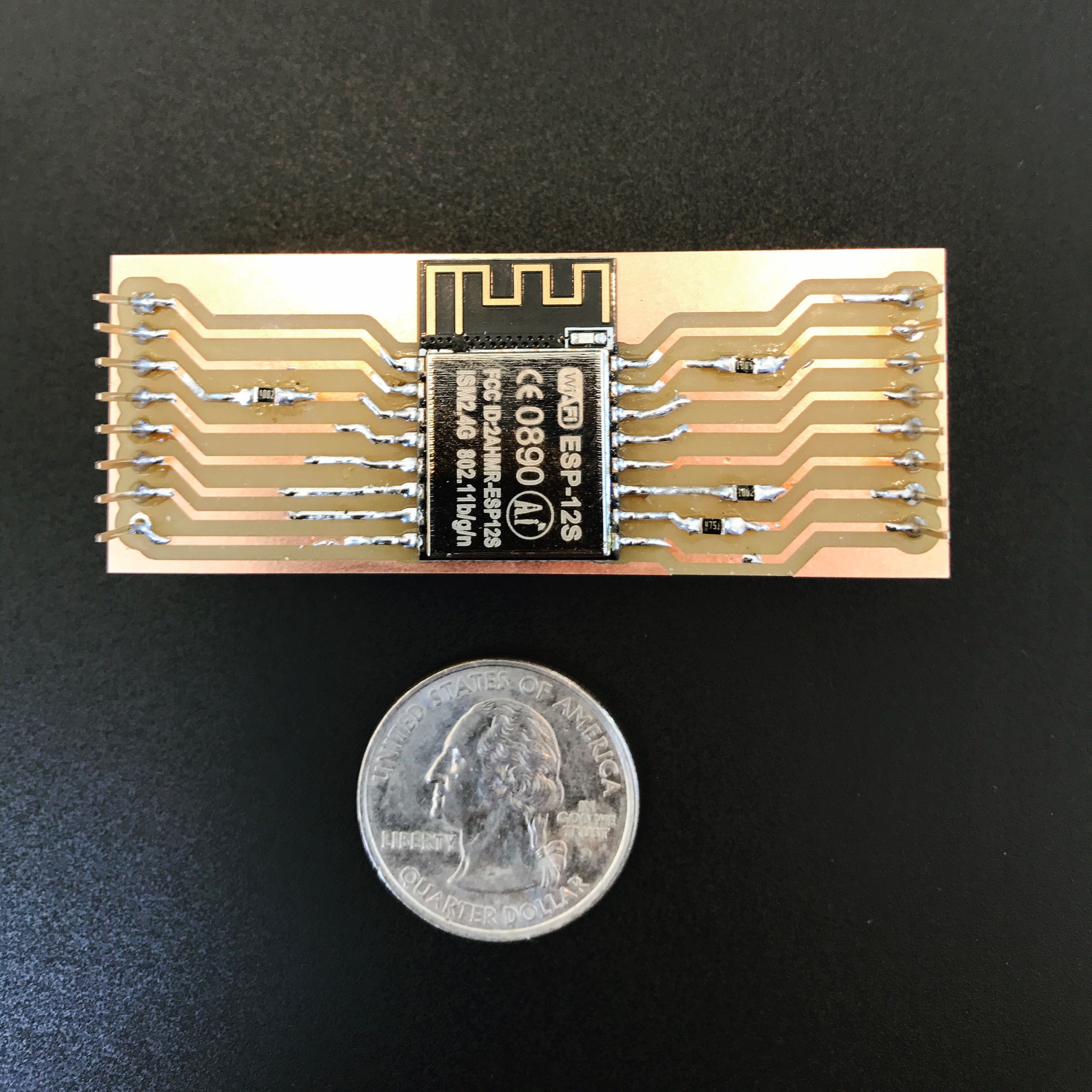 Next I tried my hand at creating a breakout board for the ESP8266 chip with the Othermill. Considering the size of the chip, the board itself is massive and doesn't do anything exciting except that it has some resistors and sits comfortably in a breadboard. That said, going through this process and experiencing the tangible results instantly was very satisfying.
In the next few posts I will walk through my process of designing a four-layer PCB for my display's power supply.