System overview: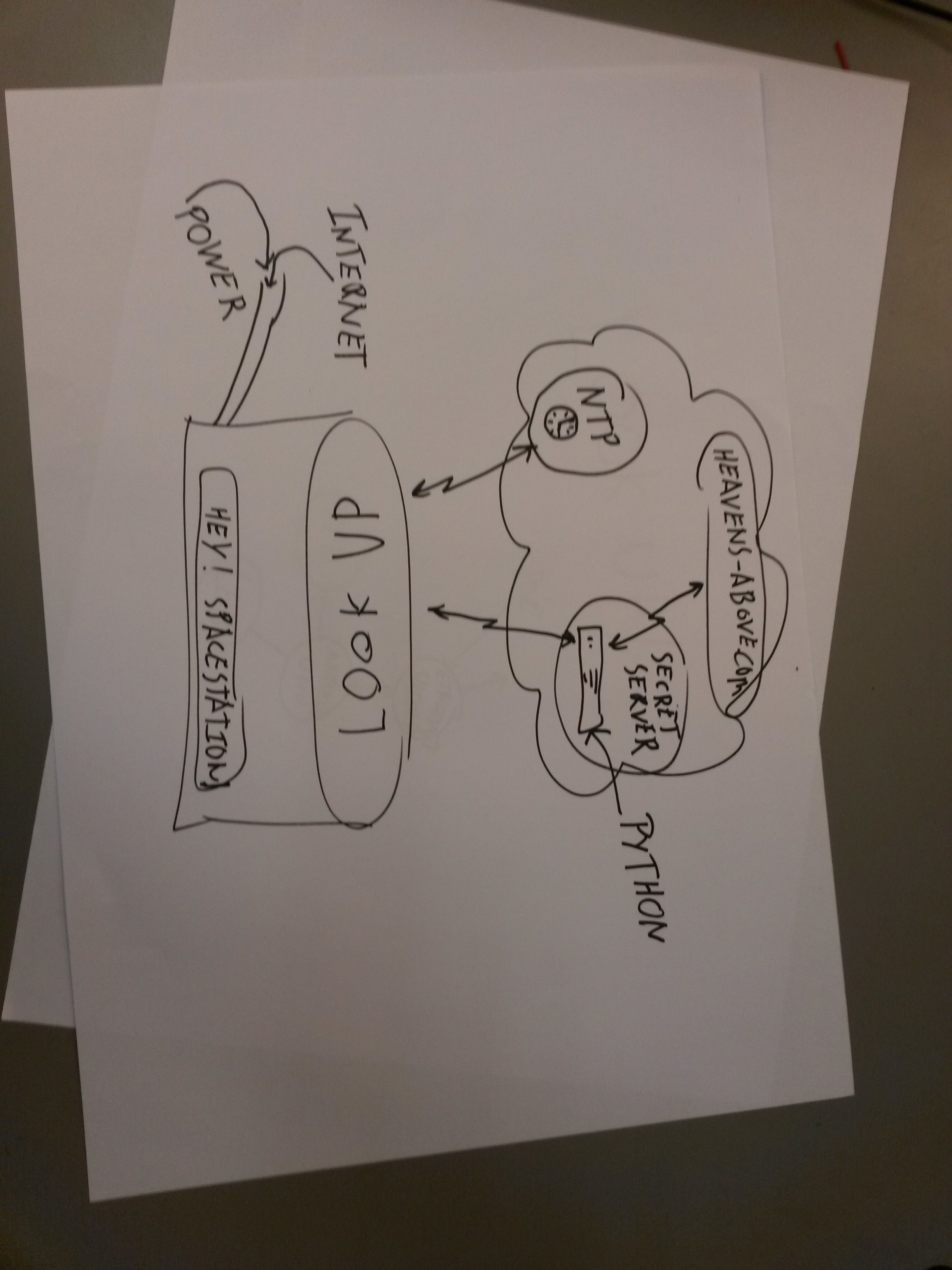 The lamp fetches NTP and Spacestation pass data from the "cloud". 
Spacestation pass data is scraped and stored by the python script, which runs on a remote server. 
The pass data is fed to the ISS lamp on request.
NTP data is updated every 30 seconds, because the arduino itself is shit at keeping accurate time. :)
Server IP / UDP port are hardcoded into the arduino code.
Inside the lamp: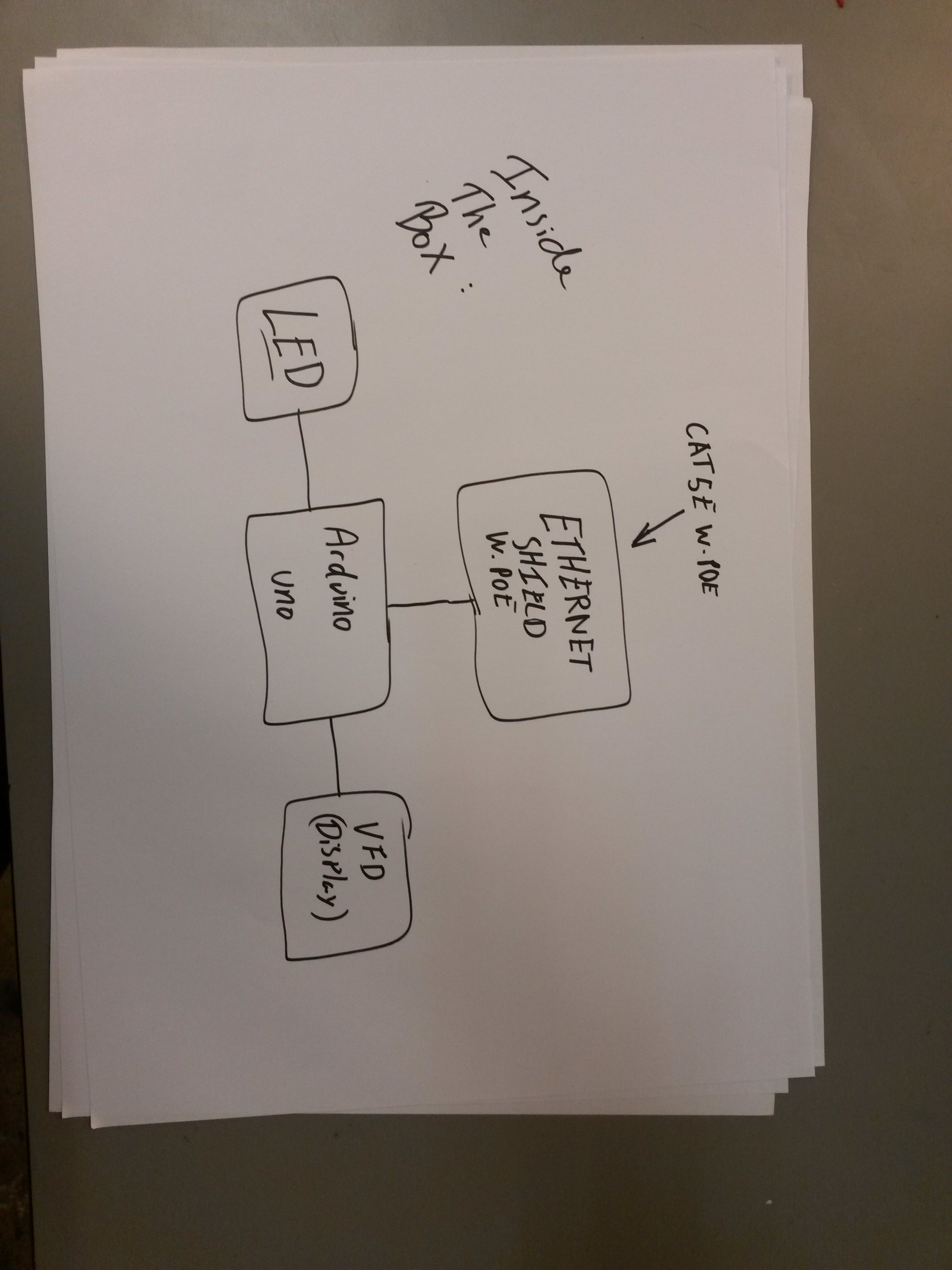 The POE module on the ethernet shield outputs 12V which is stepped down to 5V (replacing the arduino's built in regulator).
The VFD runs on 5V
The LED runs on 12V and is controlled using a darlington transistor (as a switch) through a PWM pin on the arduino.
Datasheet for the VFD found here
I've marked this project as complete, even though I always find an excuse to go back and tweak something...