It really took a long time to get the damn MAX chip working. Although I made it set MUX line high or low, I couldn't make it talk to me via SPI. On the scope, this line looked like nonsense: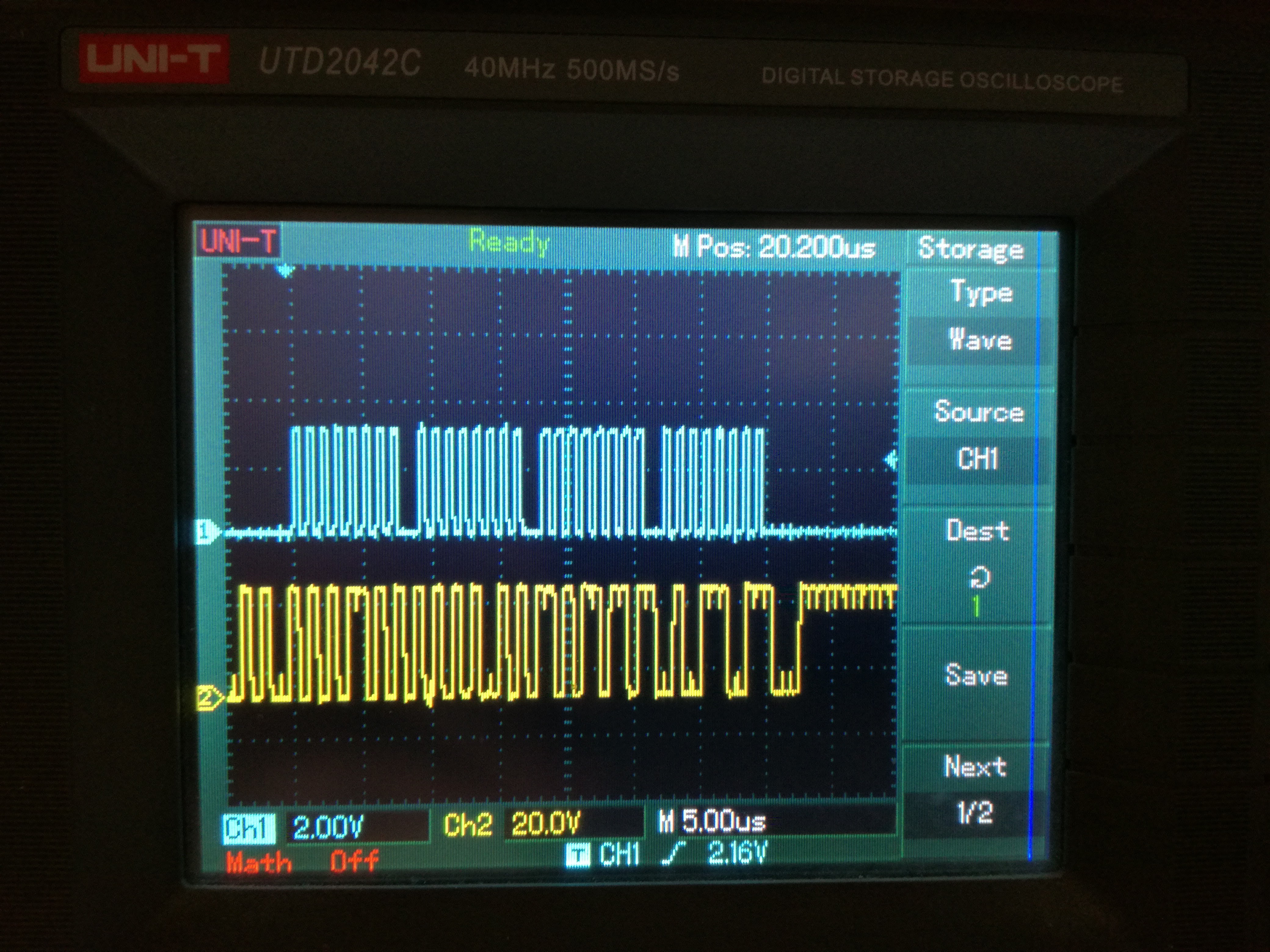 In the process of investigating, I managed to burn 3 Teensy boards and 2 MAX chips. Don't ask how. I consulted tech support of Maxim Integrated as well. They were really friendly and prompt reacting (thanks Mohammed). But, before I got the answer from them, I decided to try one thing. 
MUX bits are distributed in two registers. MUX[3] is in reg 5 while MUX[2:0] in reg 2. My initial code was writing reg2 first and reg5 later. For no clever reason, I decided to switch the order of writing. Guess what? Problem solved. 

Aaaargh!
---
I'm using SPI read to get some data out of MAX2871. These are for chip temperature, VCO tuning voltage, and autoselected VCO number. During the development I found out that ADC that reads VCO voltage and temperature must be set and reset after each readout. Otherwise, it won't read properly.