Introduction to the Coin Cell Challenge
The Home smart mesh framework has been updated to 
STM32 Nodes using nRF24L01+ for Gateways and Repeaters based on mbed-os
nRF51822 buttons communicating within the same mesh network (radio and protocol compatible).
The Mesh protocol has been improved (controlled time to live from user, streaming, simpler IDs)
But one thing was kept unbeatable from cost and efficiency :
      => The Cell Coin STM8L Tag
STM8L151F3P6
BME280 : Temperature Pressure Humidity
MX44009 : Light
MRMS211H : Magnet sensors
Usage of modules very simple to solder, can reduce the cost vs on the shelf tags by soldering only the required module
cost-less debugger and IDE
power measures : to be provided during next week (beginning December)
Fully open source available on github 
Let's talk about costs for the whole Coin Cell Tag Development Environment
STM8L + PCB (x10 / 10) + nRF24L01+ : ~ $4 if you're unlucky
STLink-v2 debugger : ~ $2 you being generous with the seller
Professional IDE with breakpoints stepping without restrictions (for the full flash size which is already 8 KB covered completely by the demo) => FREE !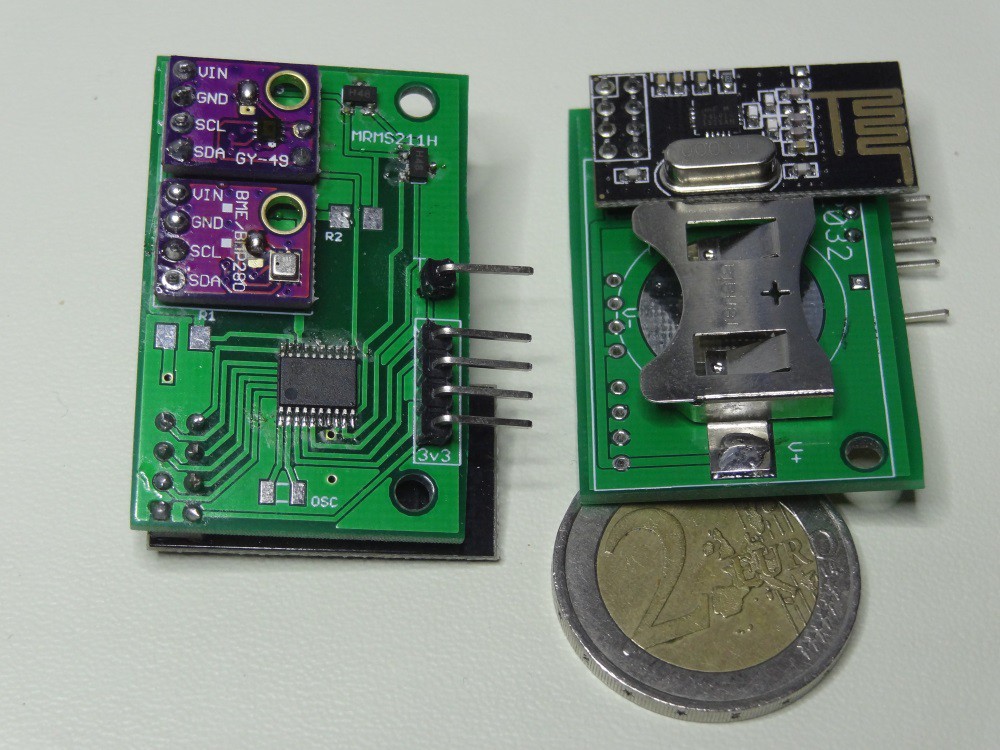 Simplicity Vs Complexity
With Bluetooth, you need a bigger SW stack (hundreds of kilobytes, while it is few kilobytes here 2~ 3 KB)
With Bluetooth, you need a more expensive uC or SoC
With Bluetooth, you cannot customize the protocol to your needs
With a custom protocol you can have a simple mesh starting from few functions, easy to understand and optimize by yourself
With a custom protocol you can have a huge amount of sensors, using a specific configuration.
For simple sensors that do not control anything, no door opening, no light switching, security is not relevant as these sensors are beacon like and do not provide more information than what a neighbor could see out of your window.
The internet security is handled by the raspberry pi that is beyond the custom RF gateway, so you can access your data safely from all over the world, for example I am using a vpn router, so the security is even beyond the rapsberry pi server's hacking.
Mesh 2.0 Protocol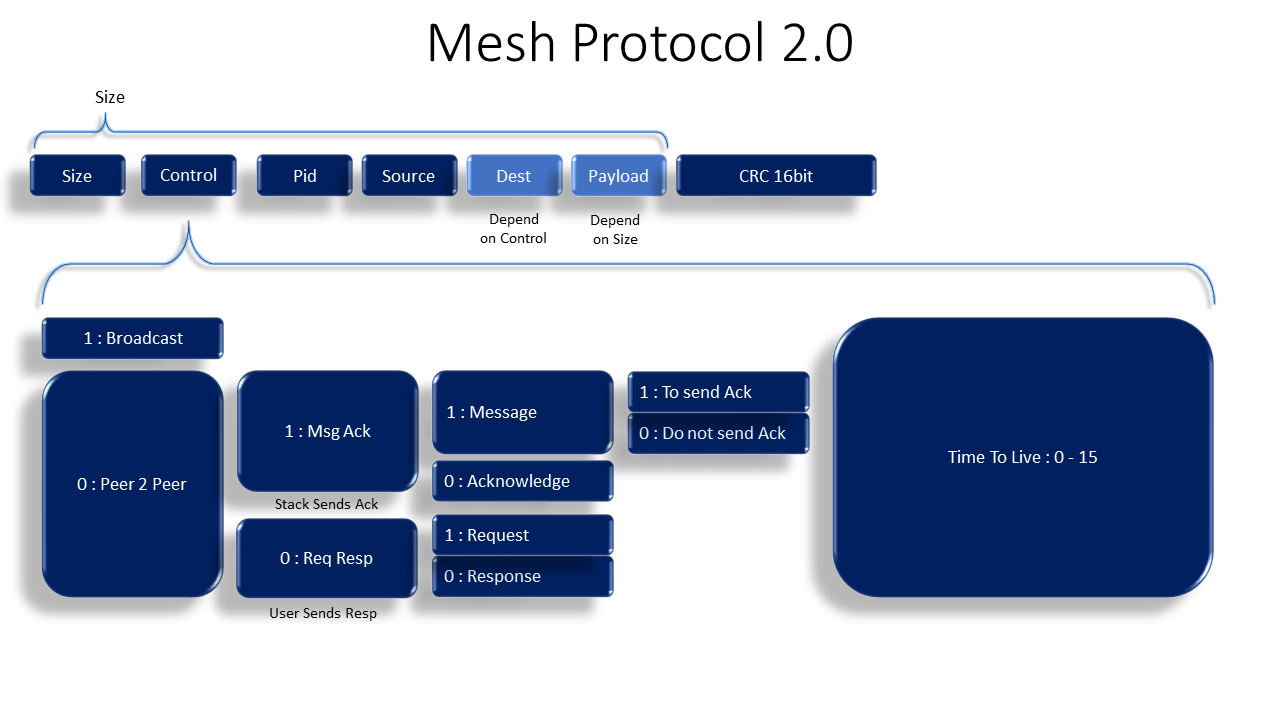 Introduction moved to the end
...
Impressions and Inspirations moved to the end
Also moved to the end of section. for those really curious how all this started.
Links to project Logs
The Logs consist of specific use cases based on this IoT_Framework going into some details of firmware and software :
IoT Framework, what do we have here ?
Below we see both boards contributed by this project the STM8L_RF_Sensors Node, and the STM8S_RF_Dongle that have two use cases, RPi dongle and stand alone repeater. Note that this setup is running field tests now for many months already. The mesh network is a very simple flood concept with a time to live. The rest of the HW is standard from the market, Raspberry...
Read more »