Home Smart Mesh with comprehensible structure, menu for different boards, mesh concept,...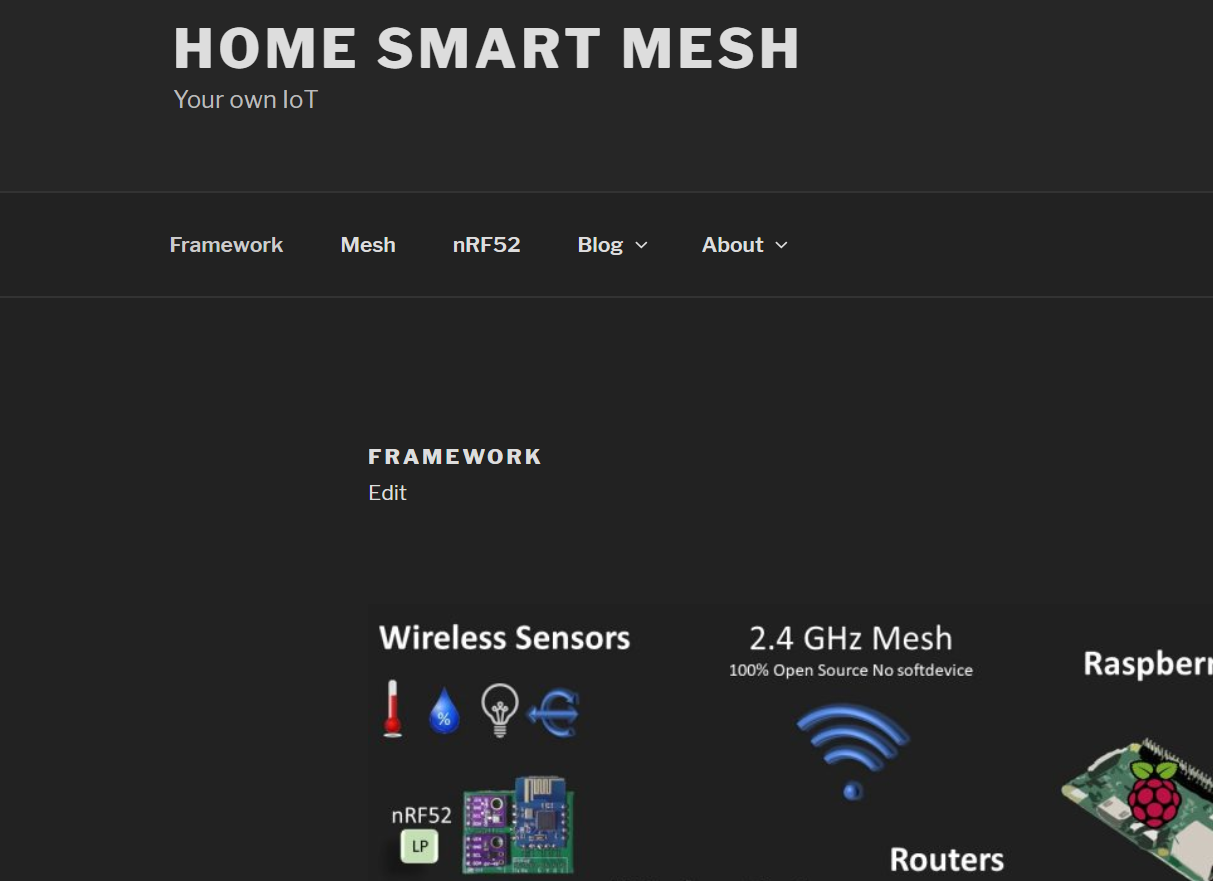 welcome to the nRF52 !!!!
I split the nRF52 in a separate Hackaday project and github repo as the potential is so huge that it can soon take this Home Smart Mesh to a whole new level
nRF24 + nRF51 + nRF52 Mesh !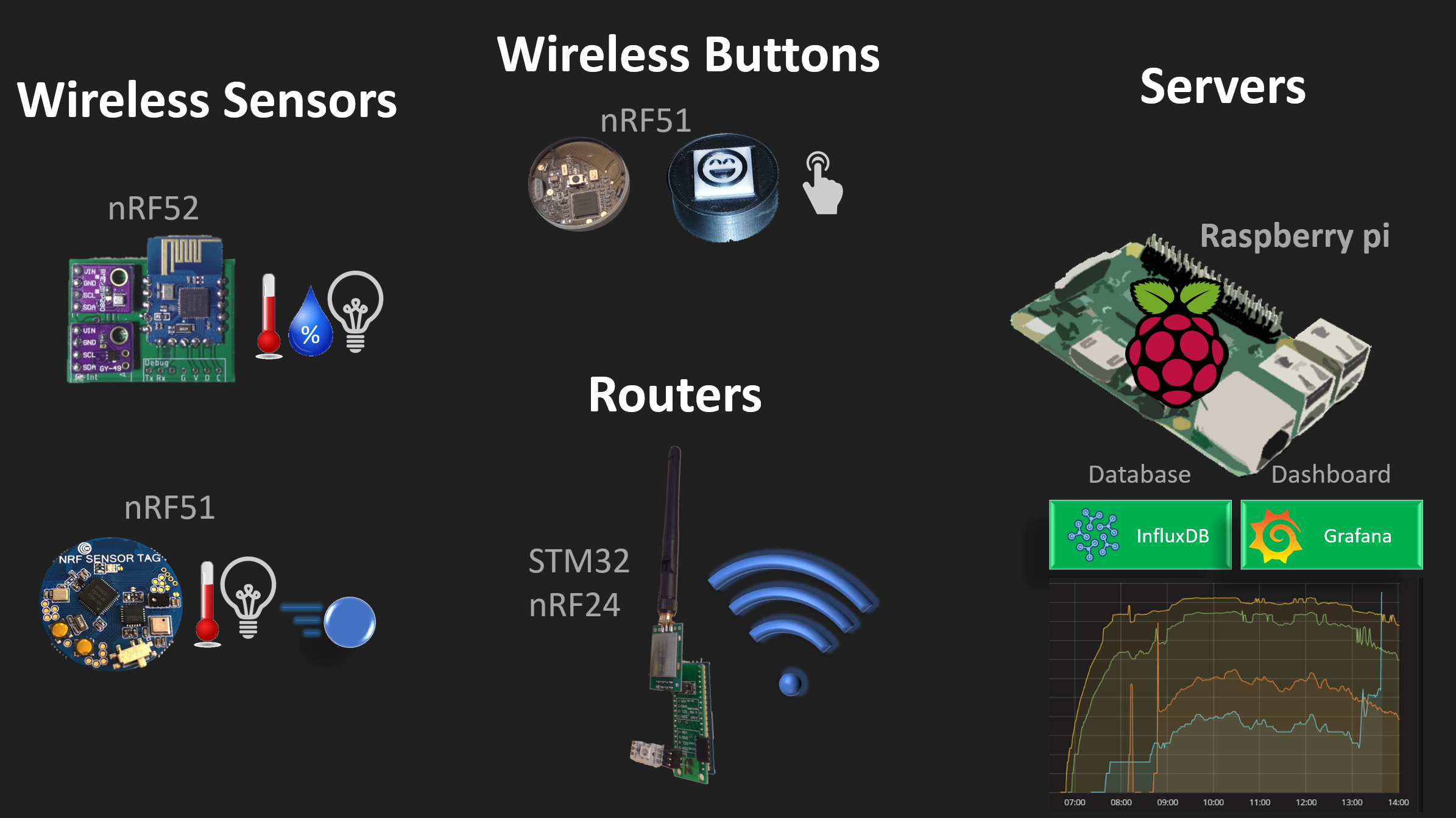 Hardware 1 : nRF52 Sensors
Hardware 2 : nRF51 Sensors
The nRF51 sensors Tag is a low cost (8 ~ 9 €) sensors Tag that can talk Bluetooth and custom radio and equipped with sensors that allow very versatile applications. See further below on why custom radio is way more efficient than Bluetooth in the case of sensors logging.
MPU6050 (x3 axis acceleration and x3 axis gyroscope)
AP3216 (Ambient Light)
BMP180 (Temperature, Pressure)
=> Finally a clean git integration based on the nRFSDK : although most of the projects are based on mbed-os, unfortunately the nRFSDK integration inside mbedos (of the time of the evaluation) only supports usage with softdevices which take control over the HW and only allow bluetooth, not esb custom radio, so I had to fall back over a bare nRFSDK usage and I was surprised how clean the experience was, the support is great (googling issues can be quickly found on the forum), so now a subset of the required sdk is integrated as a submodule in a an SDK based project.
=> Note that current available application on the github repo is only broadcasting x3 axis acceleration, other parameters are still to be added (should be fast forward).
Hardware 3 : nRF51 Beacon
The nRF51 is a market available bluetooth beacon , but I hacked it to turn it into a custom RF Mesh beacon. Main code already on github. I used the nRF SDK with the proprietary_rf examples esb_low_power_ptx. The modified code makes the beacon behave as a dash button talking to all other mesh RF nodes, every press ends up in the database and can feed any python MQTT script (actually every press, and every release are separate logged events). Given the low cost of around $4, this makes it an ideal IoT ally. I program this beacon with a jLink Edu and I designed for it this 3d printed needle adapter
Hardware 4 : STM32 IoT Board
This board issue of the #STM32 Blue pill IoT expansion boards  project, comes with multiple functions
APDS9960 : Gesture and proximity, Light Color sensing
WS2812B : RGB LED status
BME280 : Temperature, Humidity Pressure
nRF24L01+ PA LNA + Shield : Long range repeater
HCI : Host Controller Interface, talking to Rasp server c++ App and to Python.
mbedos : based application with arduino like c++ call backs and usage facility.
Hardware 5 : STM8L Cell Coin Sensor Tag
STM8L151F3P6
BME280 : Temperature Pressure Humidity
MX44009 : Light
MRMS211H : Magnet sensors
Usage of modules very simple to solder, can reduce the cost vs on the shelf tags by soldering only the required module
cost-less debugger and IDE
power measures : to be provided during next week (beginning December)
Fully open source available on github 
The program broadcasting BME280 and MAX44009 values over the nRF24L01+ on that repo is here 
Raspberry pi IoT Software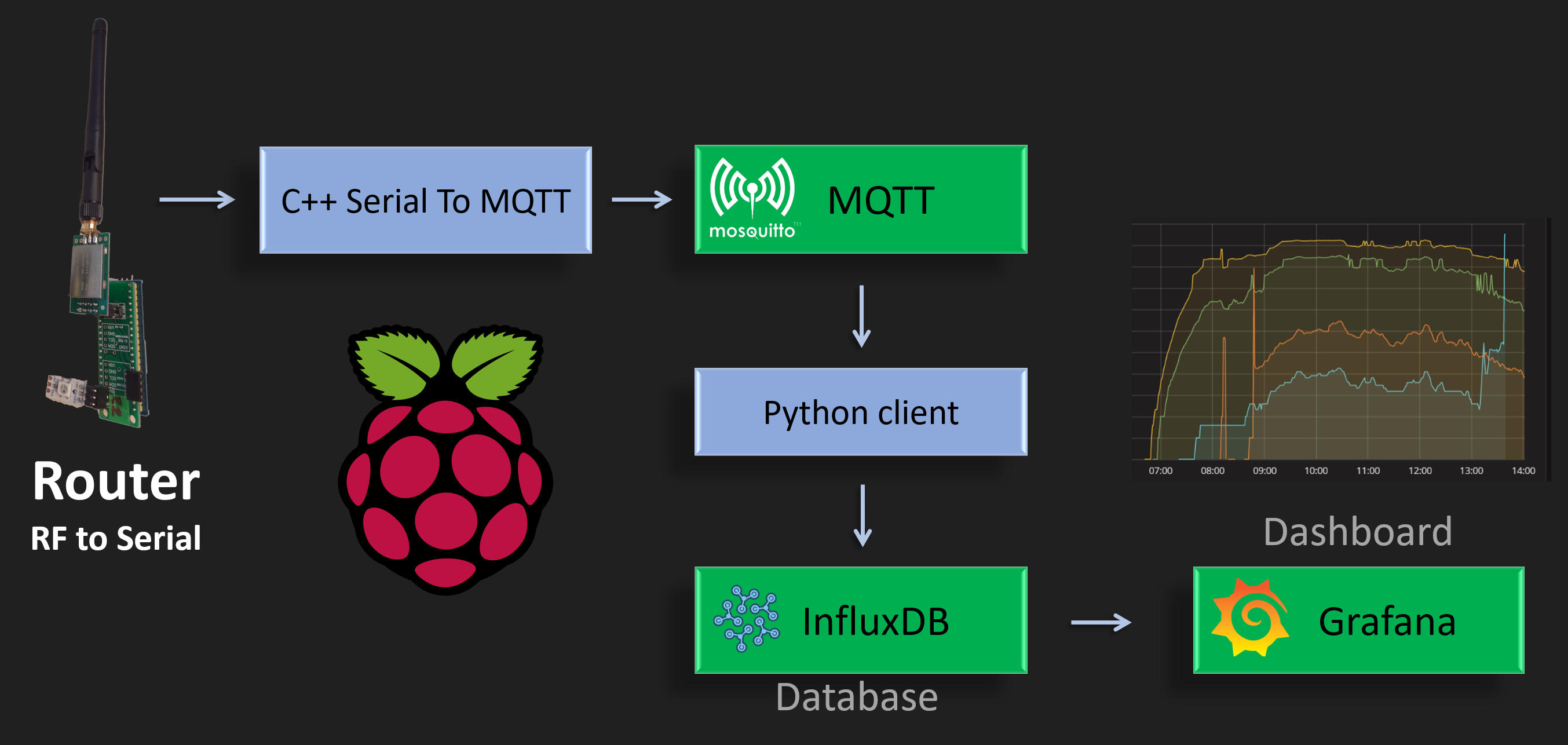 C++ RF Gateway: RF Mesh network to MQTT
Mosquitto: MQTT Broquer
Mongodb: discarded
InfluxDB: Timeseries Database for simple values over time
Grafana: Generic exploration of time series data
React+D3js...
Read more »