I spent the weekend shooting some video with my daughter to try to better illustrate my Makernet
idea.My
daughter wanted a timer for her toy rocket that would give a countdown. She wanted colors that would go green when it was time to launch.
What a perfect opportunity!
Here is the rough sketch: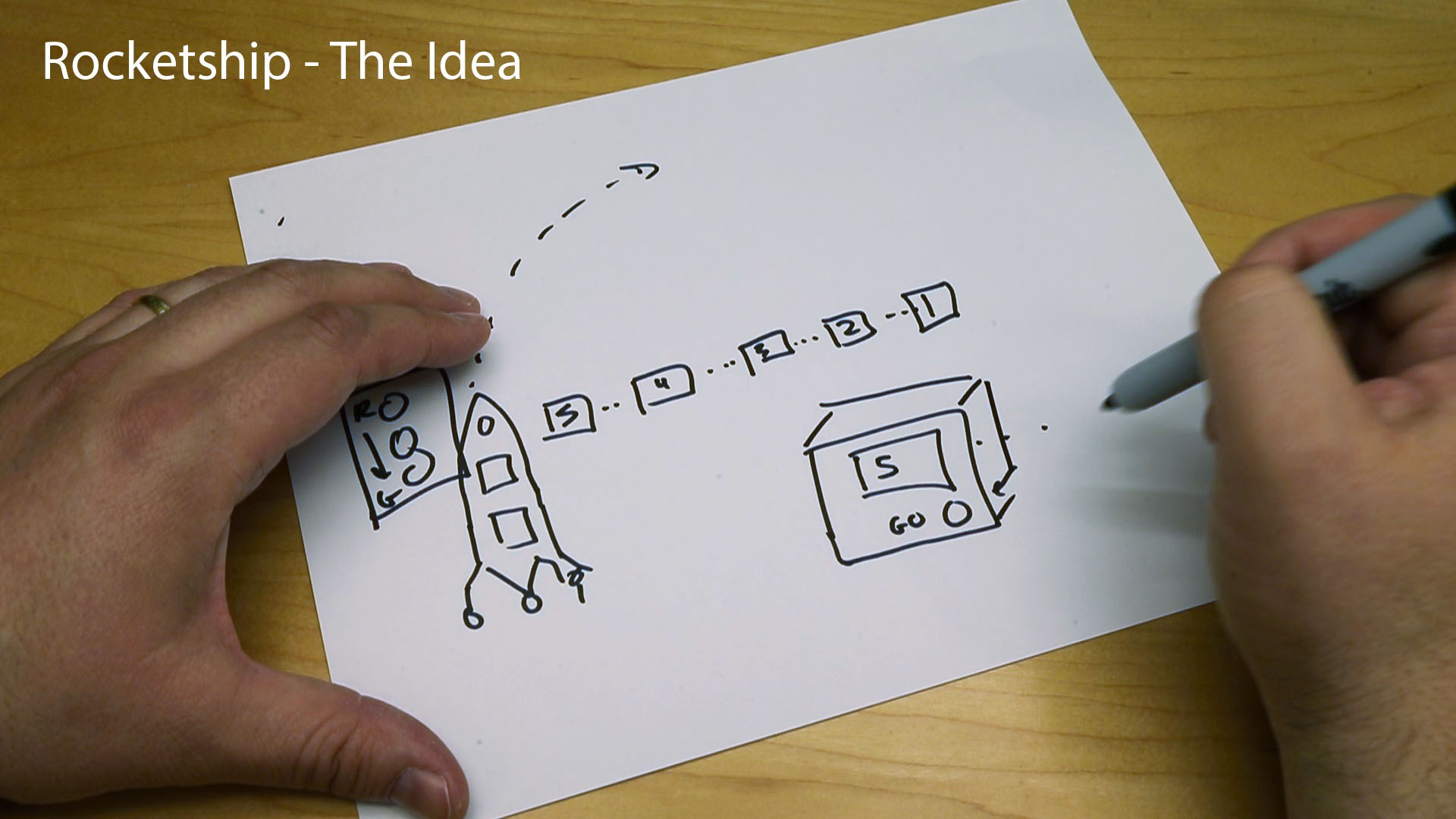 Next, I built a full implementation with a breadboard. Lots of messy wires, and the project isn't very shareable. Even with plenty of rehearsal, I still managed to screw up the wiring three times on the video.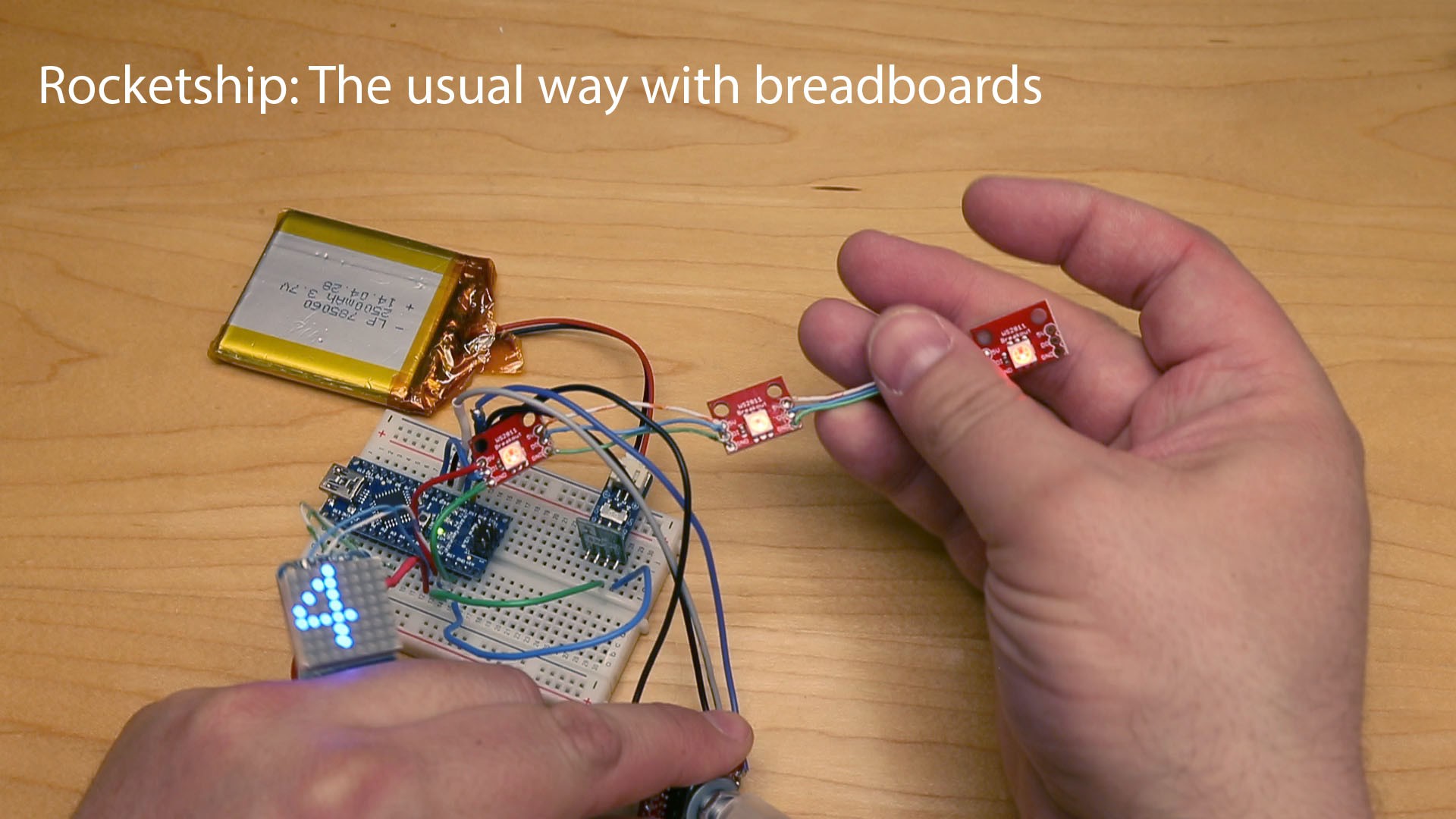 Finally, I built the same project using the prototype Makernet modules I had made so far: