Lots of cool stuff happened recently at the makerspace. For the first, one of our members volunteered to take professional photographs of the Hoverlay II and its internals. After one afternoon of incredibly focussed work on illumination and setup he gave me an USB stick packed with high resolution, high aesthetic quality shots, so I can take that material now and put it into the construction manual, make a nice web page from it and tease you with pictures like the ones below. Thanks, C.!
Here's an impression of that incredible quality of pictures. Mind that these are photographs, not CGI renders.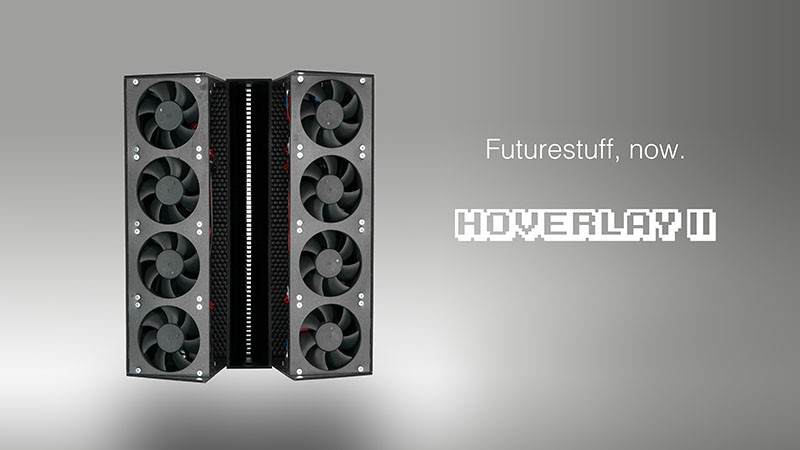 Also, one of the members of our local makerspace, Dirk, added some modifications to the Hoverlay which resulted in a much higher brighness of the Hoverlay screen. Check it out in the video:
Basically, the modification makes use of the inlets formerly used for the pressure compensation tubes, feeding more air through them into the fog channel with two additional fans. This video shows the first result of this brighntess booster with the same 3000 ANSI lumen projector from the last videos.