Finding the electronics was easy. Finding them for the cheapest price was time consuming. If I was getting paid $5/hr to track down the cheapest parts, I would have lost money. There is quite a list of required items. I got most of them from China (to be expected) and am quite happy with the quality. The RAMPS board I got came with motor drivers that were different than the ones specified in the build instructions, so I ordered the spec ones just to minimize the chance of operator (me) error.
Altogether the parts cost me around $200 and two months of my life.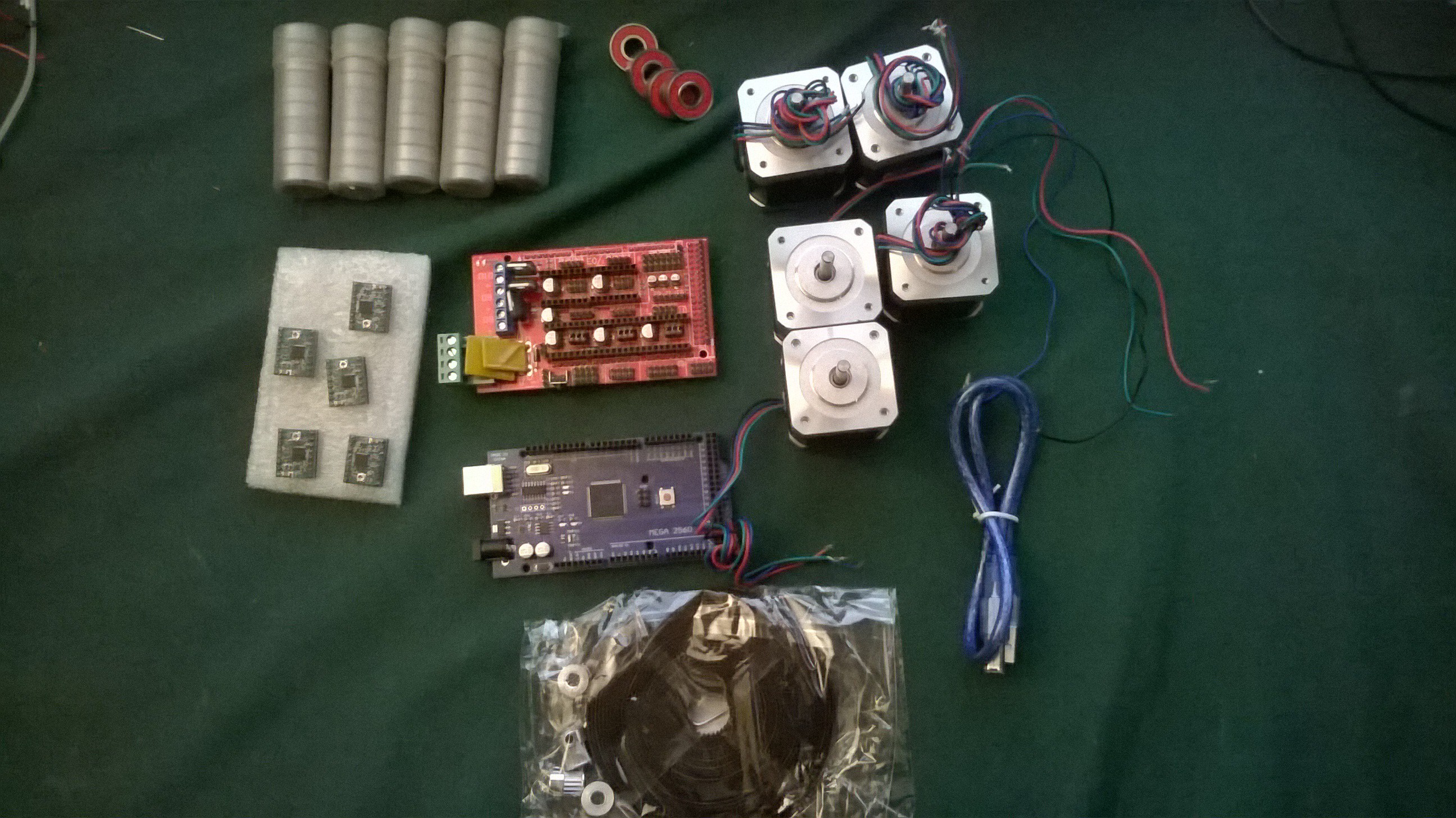 Locally sourcing the remaining nuts and bolts require visiting all three hardware stores on the island where I live. And revisiting two... a word of advice; don't shop when you are sick. I asked for some pretty interesting things and not because I was on any medications (maybe because I was not on any medications...) Finding a 5/16 coupler nut that is only 7/8 long proved impossible. But I have a hacksaw and know how to use it. I was not expecting to spend as much as I did on nuts and bolts; about $30. That reminds me, I actually didn't find any M3 screws... I'm gonna need those.