Installation over the weekend was successful. Still playing around with the pictures but will upload them soon. In the mean time I have created the system diagram. As with all weekend project this was done after the system was actually created but o well...
The idea with Noah is to have a board you can control using something as simple as a computer and modem or create a unique networked node you can deploy anywhere with a internet connection and control it from a central control application/website.
I have the SMS controller software up and running but the advanced app still needs a viable front end to work. Below is the system design as well as a few pictures of the SMS app and the Advanced Node client.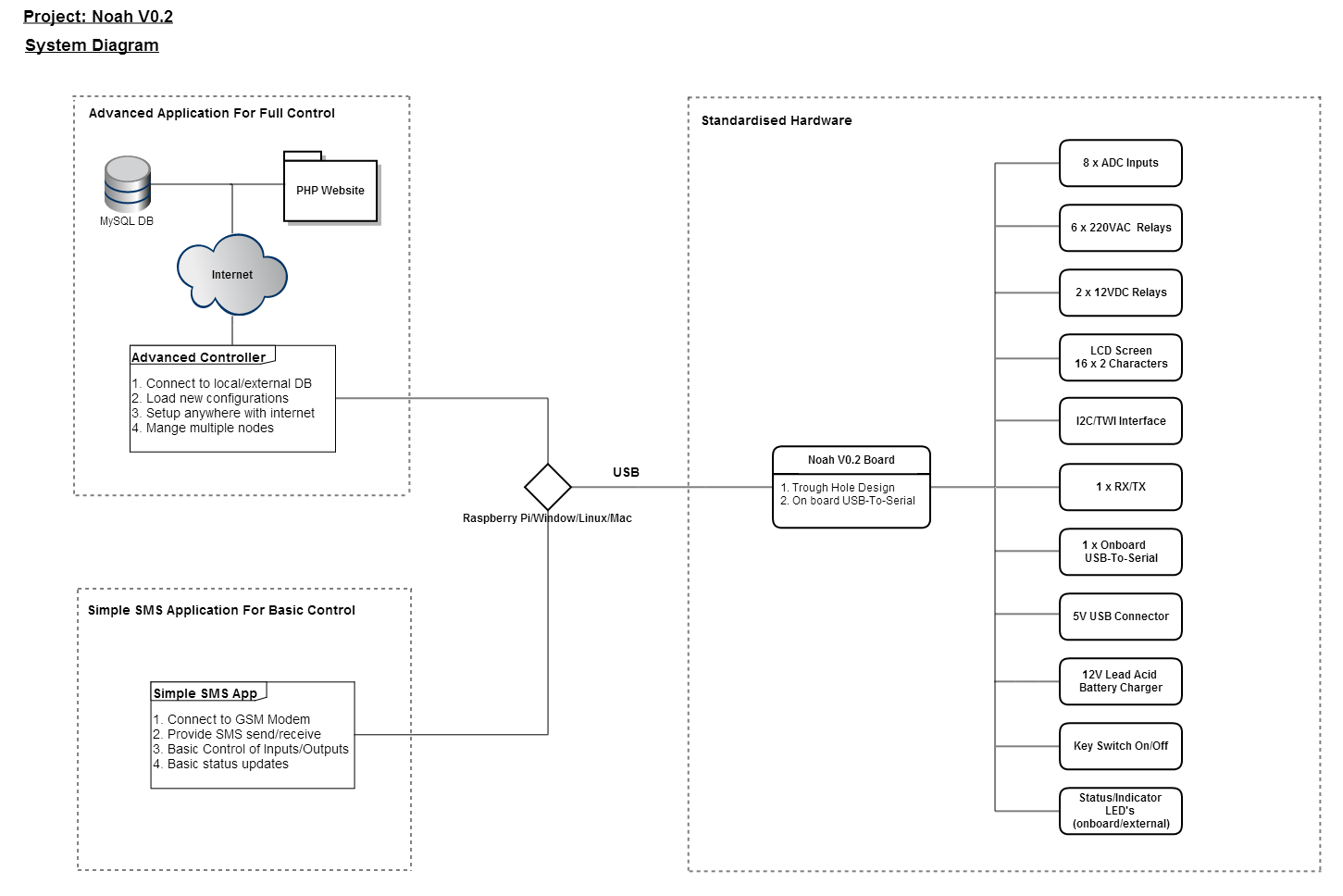 Some of the application screenshots: