I have printed special holder for PCB. This holder will be rotated by motor.
Here is a photo of it: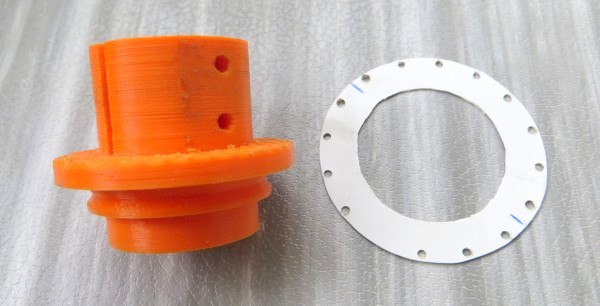 The right part is encoder disk.
PCB holder don't have holes for slip ring wires, so I have to drill two.
Here is a photo of the PCB holder with the slip ring installed in it: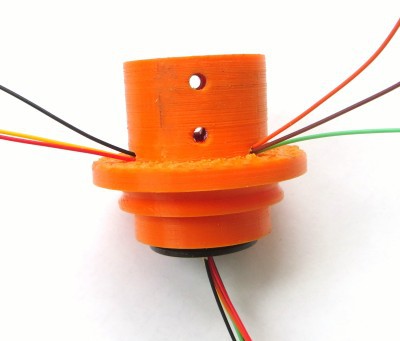 Photo of PCB placed to holder: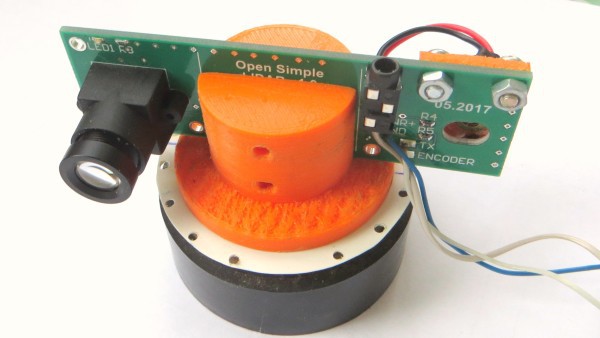 Encoder disk is glued to the PCB holder.