The idea came from the need to have cheaper grow lights for IKEAs Hydroponics system. Their lamps are incredibly expensive even though its just a LED driver with a bunch of full spectrum LEDs mixed with white LEDs.


After two iterations that worked well for growing plants but were rather nasty to install and in-flexible, I wanted to iterate once more to make the system more adaptable to different situations other than IKEAs hydroponic beds. Installation of the LED modules was the trickiest part and I had a hard time using them in other places of my house to grow plants that are in need of light during the winter months.

A colleague of mine was also interested in grow lights (also for the IKEA system) so we got together to develop a new system. The idea we got was to use metal rods to act as a fixture and to act as the energy supply. The idea came from these old wire and track lighting systems: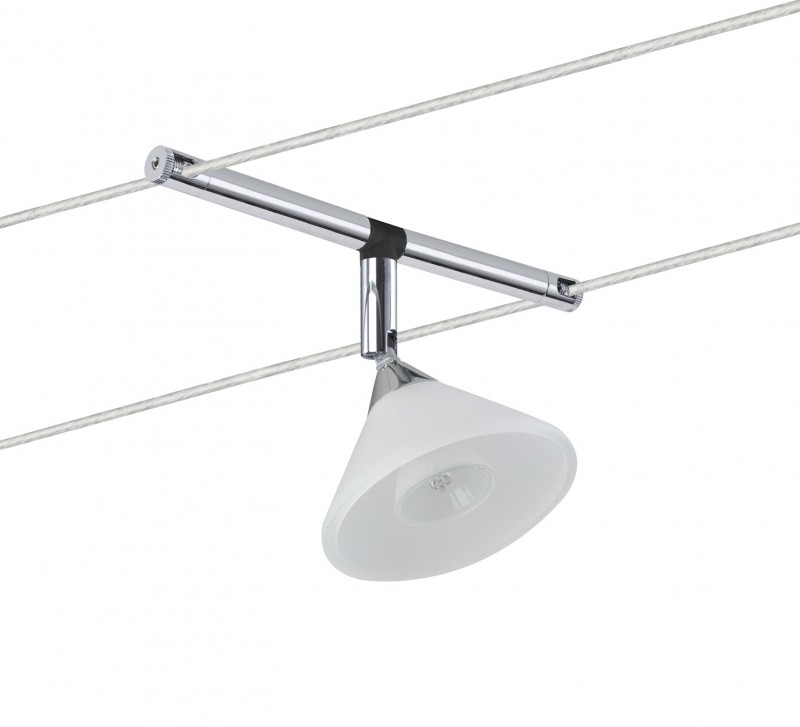 Nothing new but the smart and cheap part was to use 5mm fuse holders to attach to the rods instead of a complicated mechanical assembly. This simplifies a lot of things.
Specifically this type of fuse holder is used.
Unfortunately I couldn't find any one of them without the stopping clip, so that will have to be removed with side cutters. A quick process fortunately.

My colleague went on to design a fixture for the rods that would be easily adaptable to different situations and I went on to develop the LED modules and the power injection board. Both PCBs utilize fuse holders to inject or receive power to/from the rods.
Given that the rods are so thick you can use cheap steel rods instead of copper rods without any significant voltage drop over several meters.
The LED modules itself are based around 3W LEDs in a widely used Luxeon like form factor. You can get these LEDs in all kinds of colors including "full spectrum" LEDs that only emit the spectrum needed by plants. You can get them for 0.14-0.25€ from AliExpress or eBay. The driver is based on the dirt cheap PT4115 constant current LED driver, which only needs 4 components to do its job. I'm also designing a second PCB that can accept a module version of that driver circuit which makes soldering a little easier and faster. These modules are also readily available from AliExpress and eBay for around 0.90€.
Everything is still in the prototyping phase but power delivery over the rods and fuse holders is tested on a prototype LED module and is working perfectly. You can slide the module around without any flickering.

Here you can see both module together mounted on a set of rails. The version using the driver module had to be a little bigger than the version with the integrated driver.
As you can see the PWM rod also acts as a mechanical reverse polarity protection. In addition to that there is also a big diode on each board to protect against reverse polarity.