I wanted to find the smallest way to combine all the features I wanted into a slick design. I found the Flora modules stacked nicely at about 9mm tall. The Flora also included a JST power connector for a lithium ion battery, so no external power boost was necessary. I chose a 12 neopixel ring because of it's size and also 12 is a nice number when you're making an analog watch. I was able to 3D print an enclosure with a flexible filament that fits nicely on the wrist.
The watch also has a companion Android app that sends data to the BLE module. Once the device connects it sends the time to the watch and the watch takes care of the rest using the Ticker library. It sends a heartbeat signal to make sure the time stays in sync. This avoids a need for an RTC.
The companion app allows for configuration of the watch as well. You can set the color and brightness for the hour, minute, and second pixel. The watch can also be set in different modes:
Only show hour/minute
Update the second's pixel every second, where the second's pixel will rotate 5 times a minute
Update the second's pixel mapped, where the second's pixel will rotate 1 time a minute
Since notifications was the main focus of the watch, the user can setup different colors and patterns for each app's notification.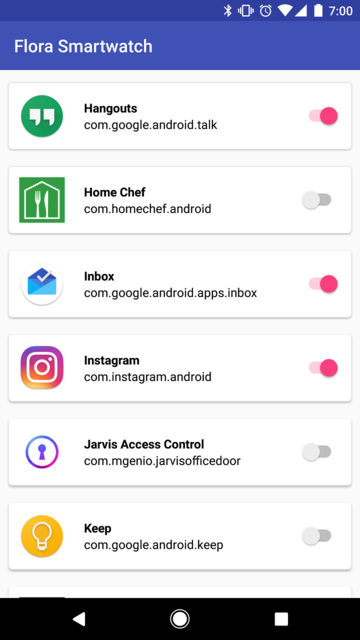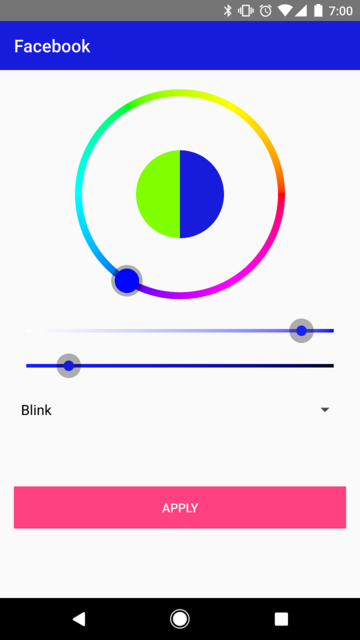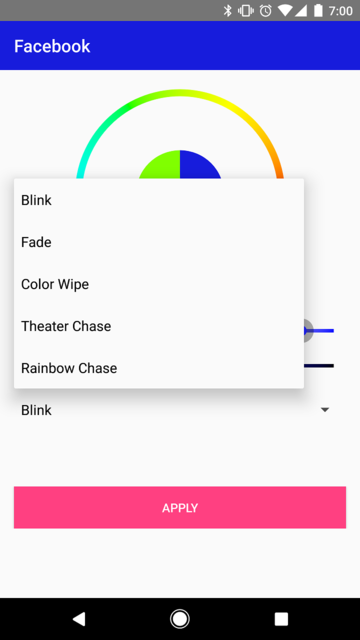 The watch also includes a caller ID where you can assign up to 12 contacts per color.
This is only v1 with more features/functionality to come including
Embedded RFID chip
Light sensor
Configurable button
GPS/Accelerometer module
Dismiss notifications