Well we are suppose to be getting rain today :( But so far no rain yet. I will be taking CrowBot Junior out side and try to get some pictures. To-morrow is suppose to be sunny with some clouds. This robot will be testing motion detection. It is not mobile yet until I fix fix the connection issue to the motors.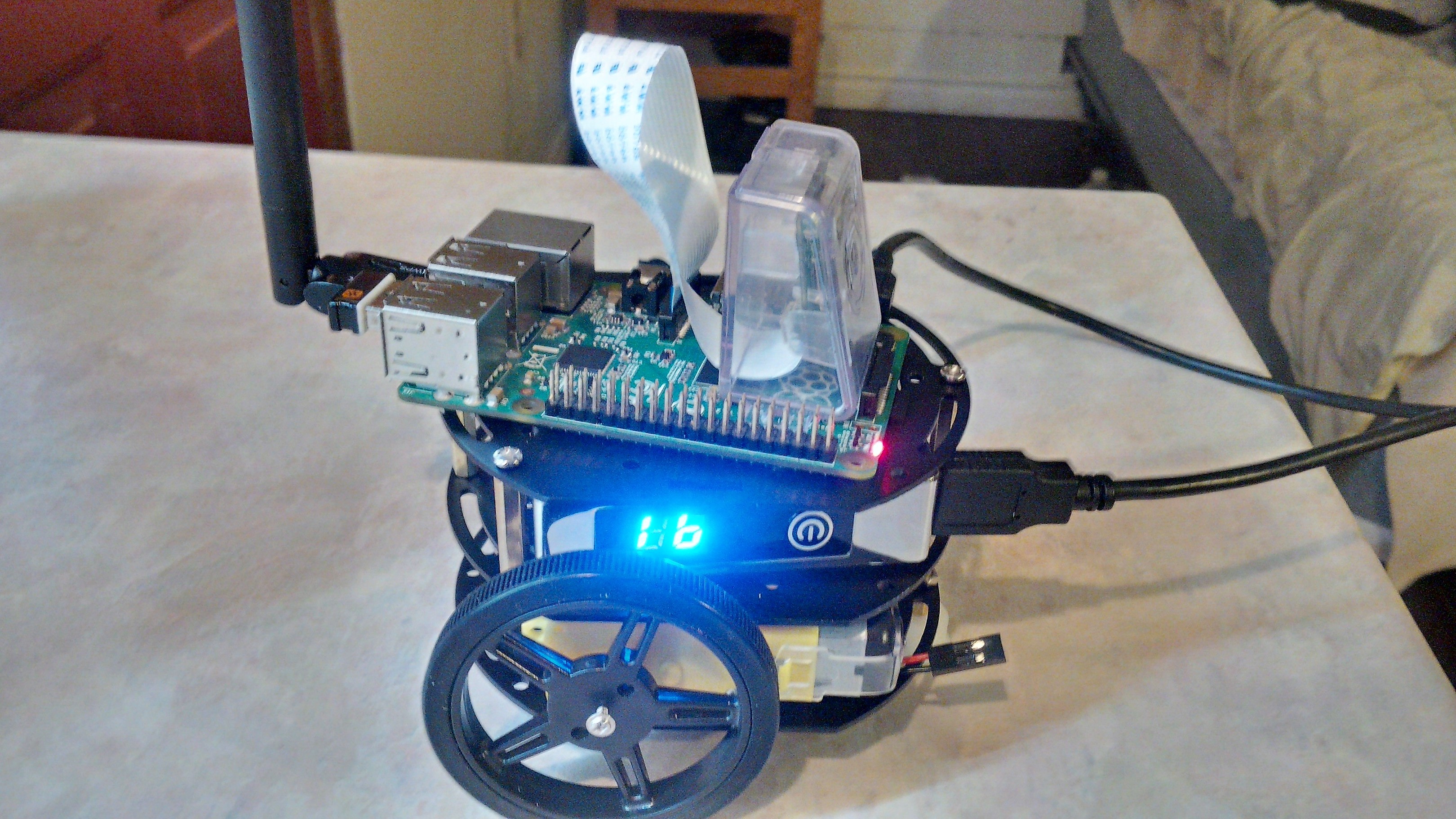 The robot has been on the picnic table for a couple of hours: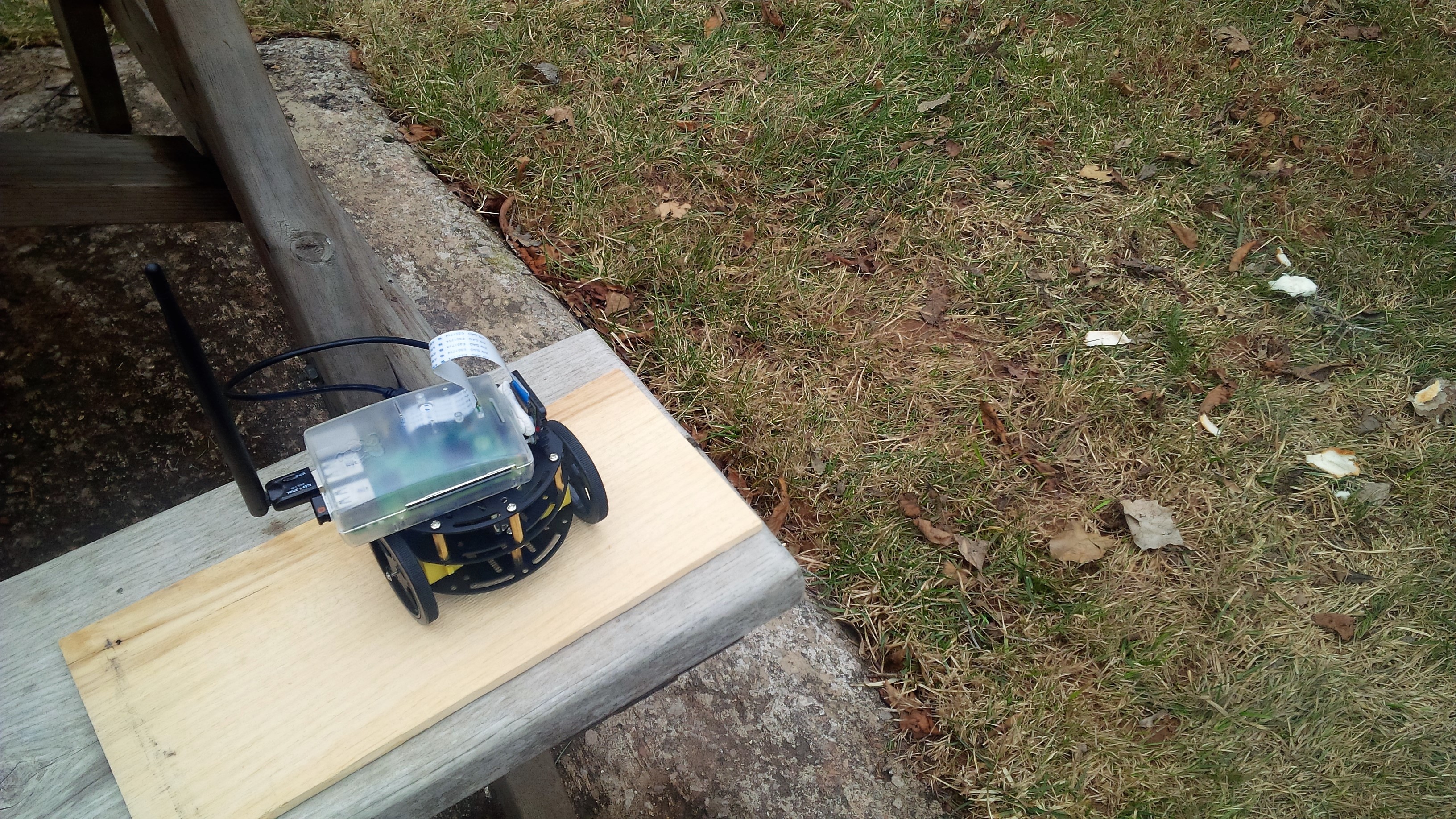 Here is a view of what the camera sees from my laptop.