As got all components one week ago, I started to solder 5 boards. Result: 2 out of 5 works.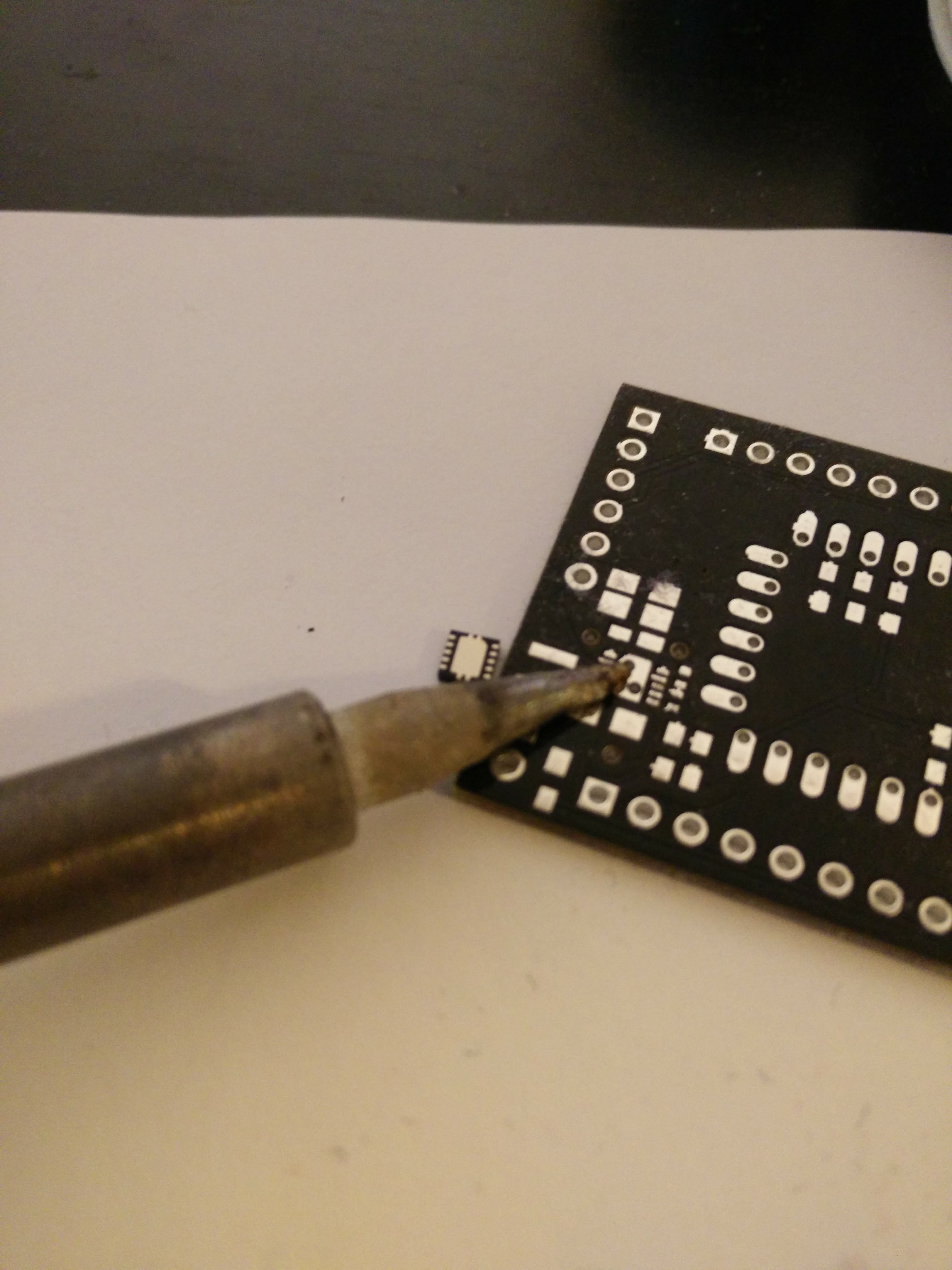 First problem was the tools I had available and the size of the components. To solve it I put on a lot of solder and then removed it again just to get flux on the pads. It really helped in sucking the solder to the pads and component the next time.
I believe that there is some shorts under the QFN on the bad ones. Will look more into it later, but for now the priority is to make 2.0 with fixes and features I really miss in 1.0.
One of the boards was put into use as a wifi thermometer sending data to thingspeak every 10 minutes. It have been running for a week with only missing half a day because the ADSL modem went down. The box haven't been touched after it was closed.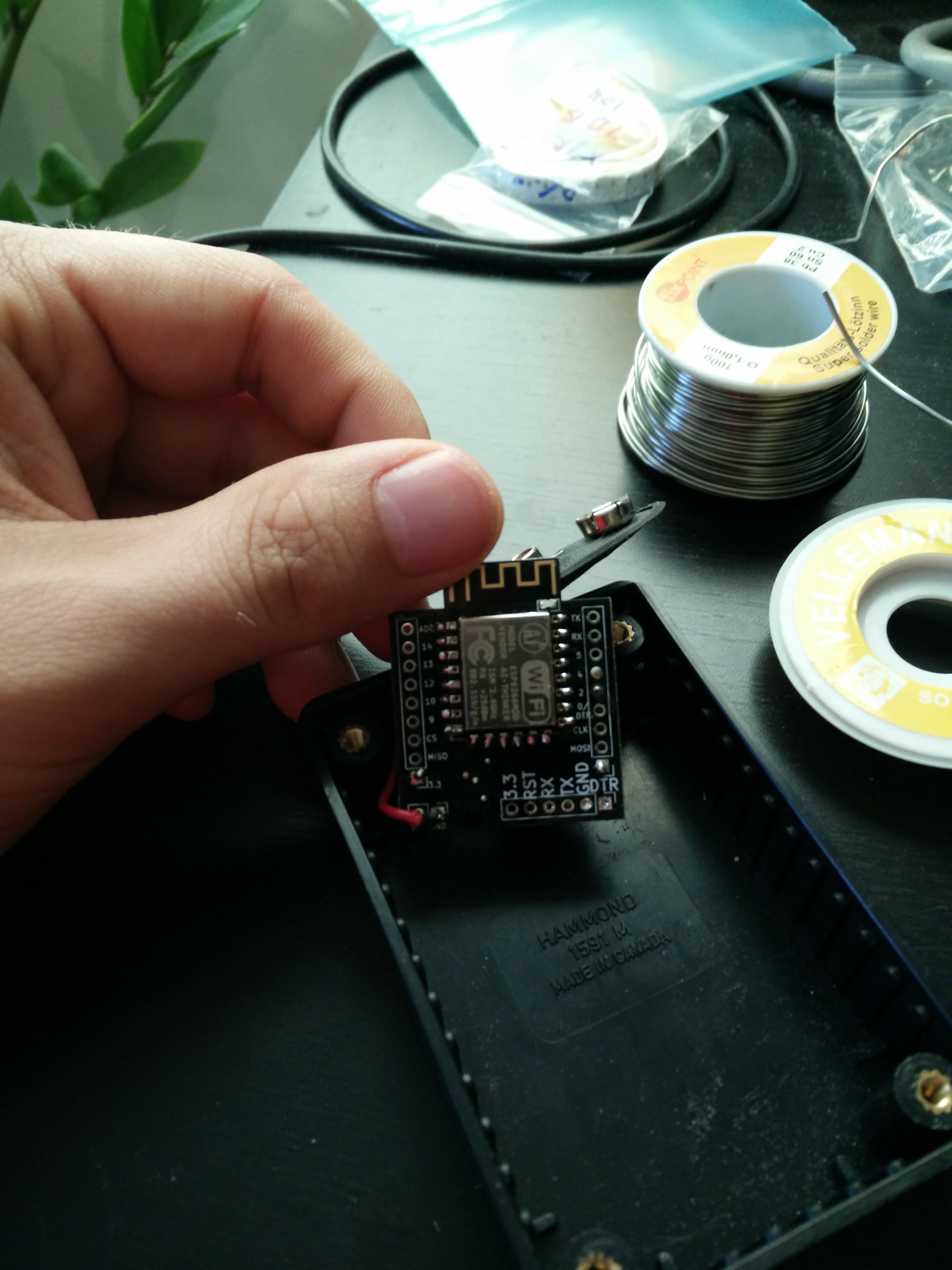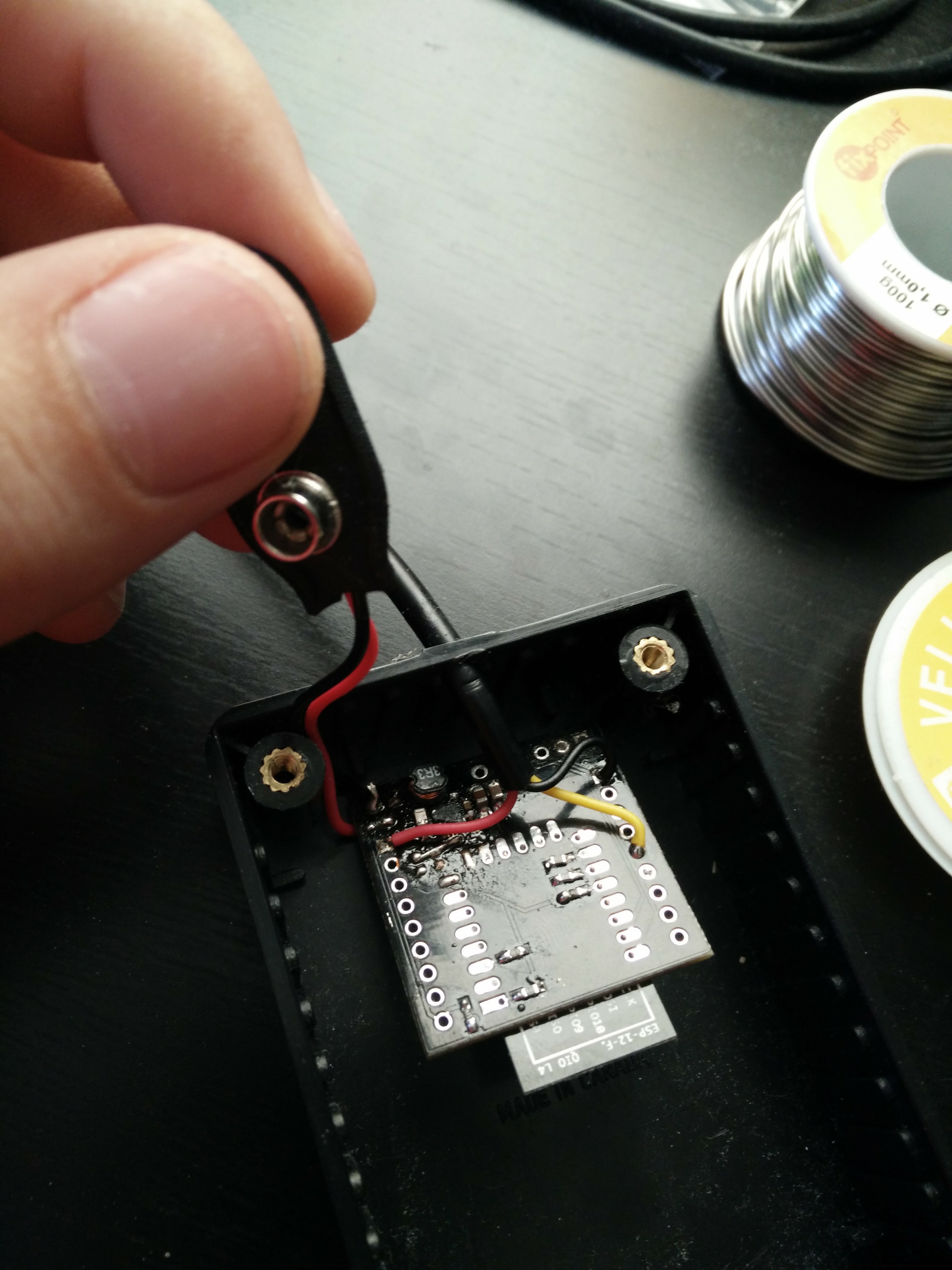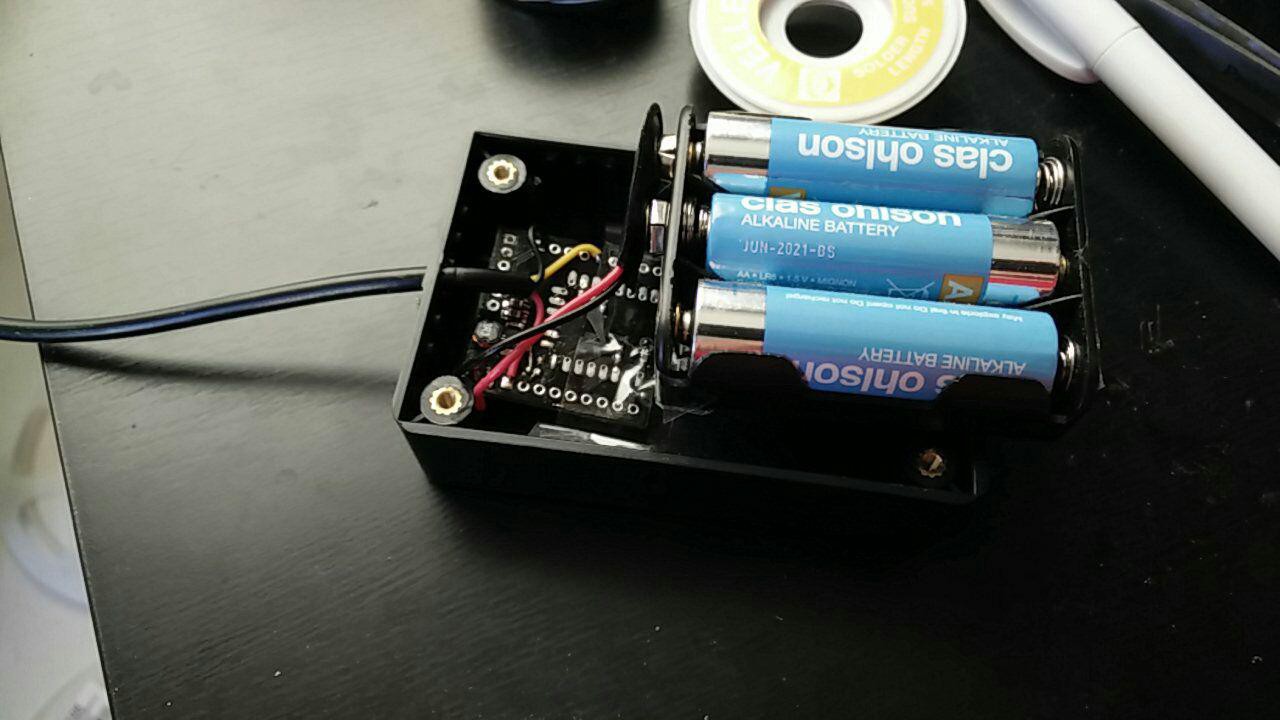 Some more problems discovered:
ESP8266 only reads 0-1V on the ADC, will have to edit the current design.
PCB was .1" to big for my breadboard, have to squeeze it a bit for the next one.
The current placement of the temp. sensor makes it a sun detector. xD