Instead of wiring up the whole thing it is better to do a minimalistic wiring that allows basic testing before proceeding. It is possible to write simple programs without using RAM, X, Y and the EA unit, so those are still left out. Today the first program is running: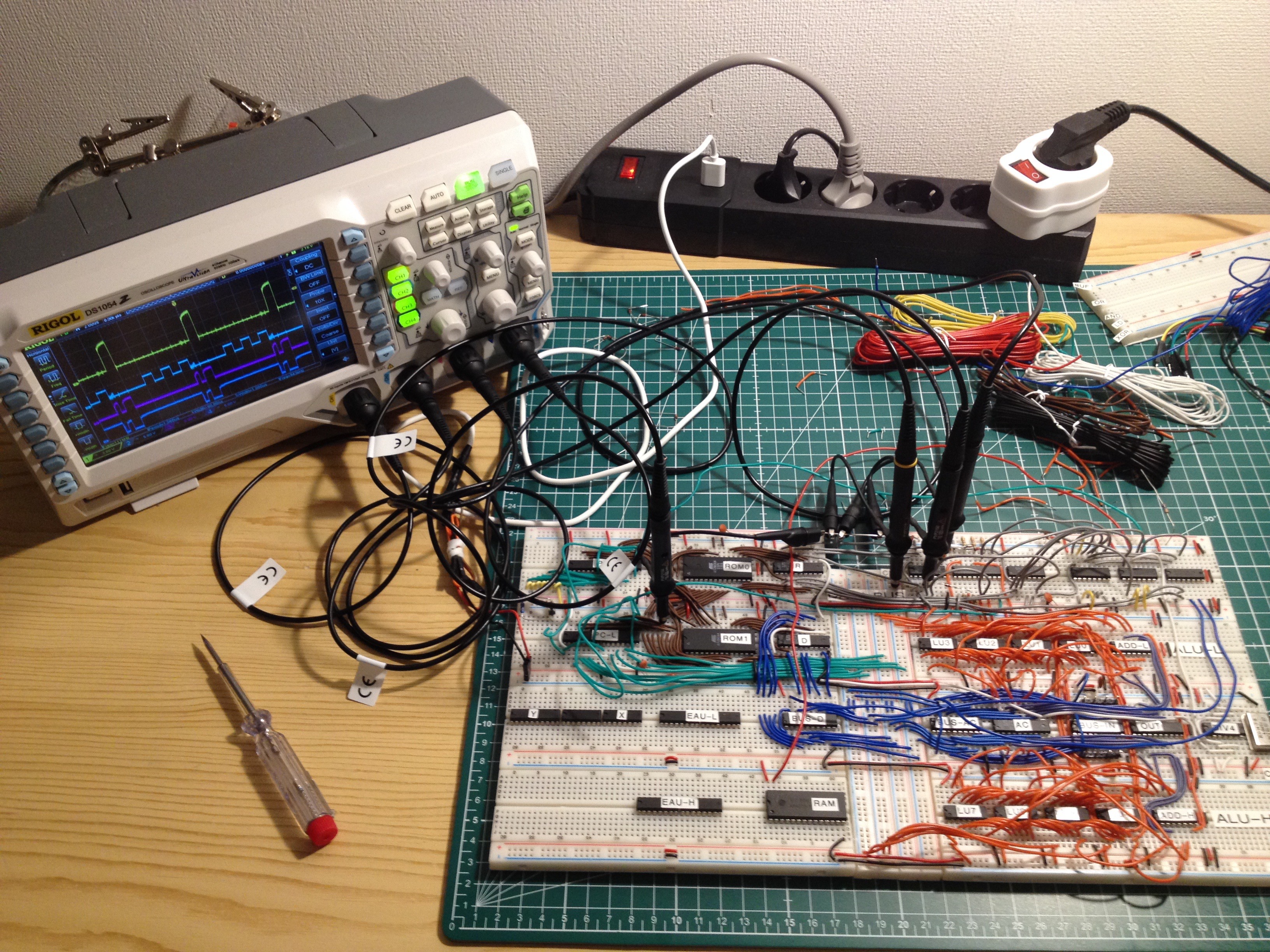 The test program is doing 7 simple load instructions followed by a jump back to address 0. Because the system is pipelined, the instruction in memory immediately behind the jump instruction (at address 8, or 1000 in binary) also gets executed, yielding a cycle of 9. The assembly looks like this:
address
|    encoding
|    |     opcode


|    |     |    operand
|    |     |    |
V    V     V    V




0000 0000  ld   $00
0001 0001  ld   $01
0002 0002  ld   $02
0003 0003  ld   $03
0004 0004  ld   $04
0005 0005  ld   $05
0006 0006  ld   $06
0007 fc00  bra  $00
0008 0008  ld   $08
I put in a slower oscillator so that it easier for me to interpret the timing. For now, 1 µs = 1 clock tick. The scope in the photo traces ROM address line 3, bus line 0 and the decoding output for "ld" and "jump". You can't actually observe the data passing through the ALU here and entering the AC register. That can only be fully tested once the 74LS377's have arrived and they are still on the boat from China.