This is the glitch I was still contemplating yesterday: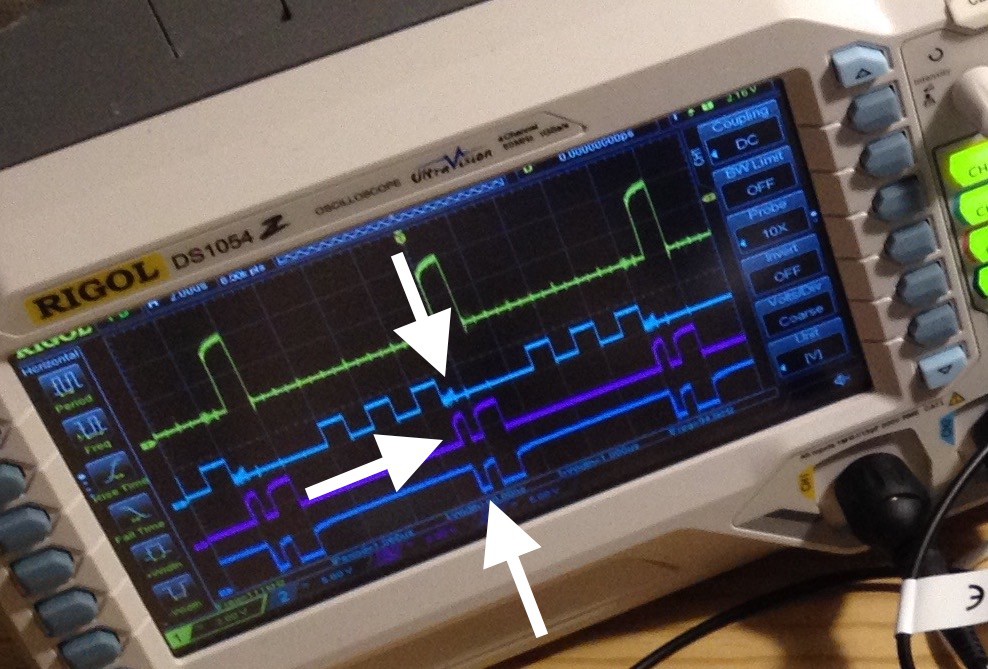 It isn't a EEPROM timing issue after all. Low signals into the instruction decoder just weren't always low enough. The culprit turned out to be the IR register's ground pin: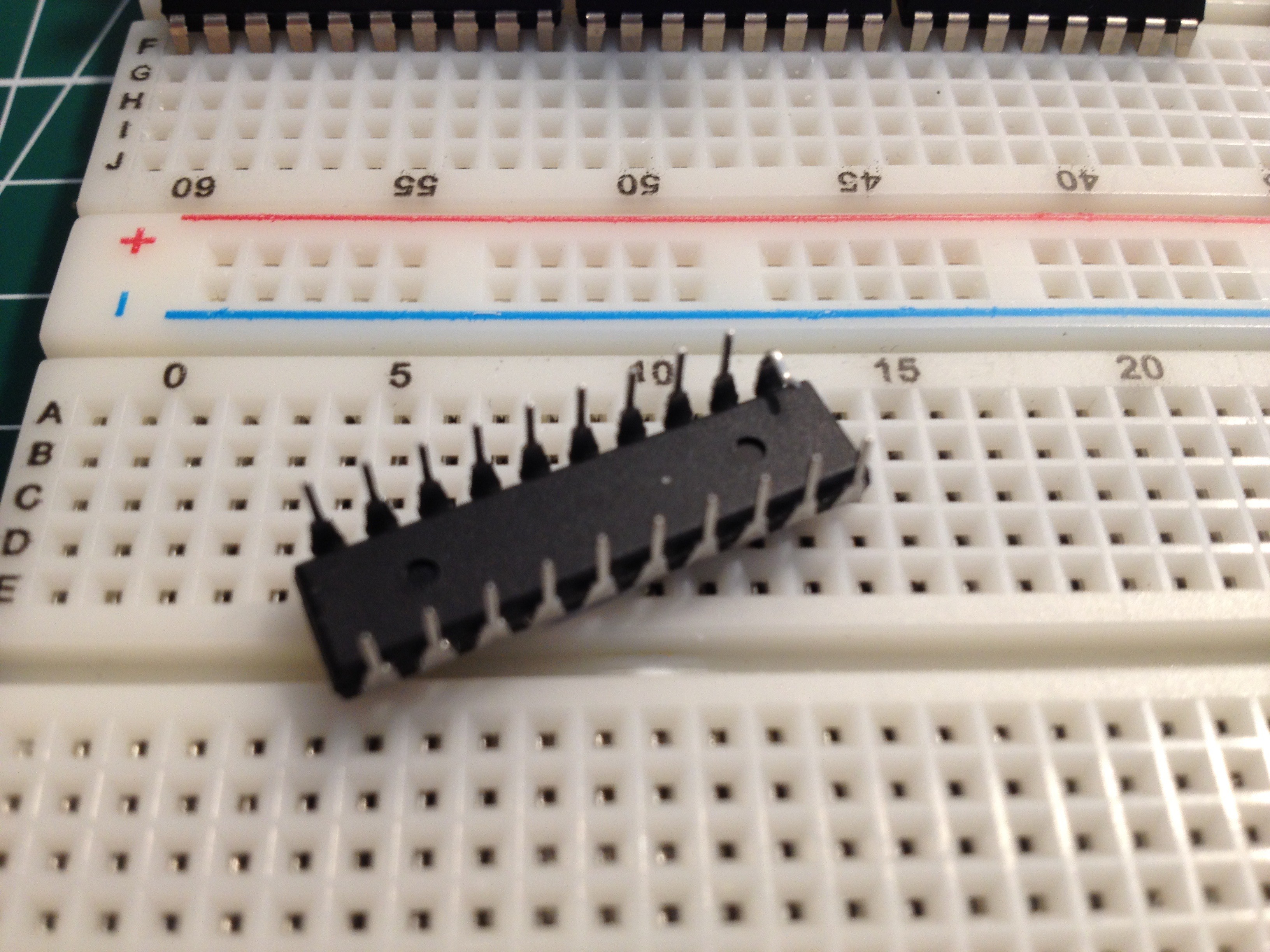 Signals look much better with that sorted out:
Next is the verification of the ALU.