By popular (2 people :-P) request, I've made a 7-port tiny USB hub. This one uses a slightly different approach for the eyelet pattern than the previous ones. Take a look at it: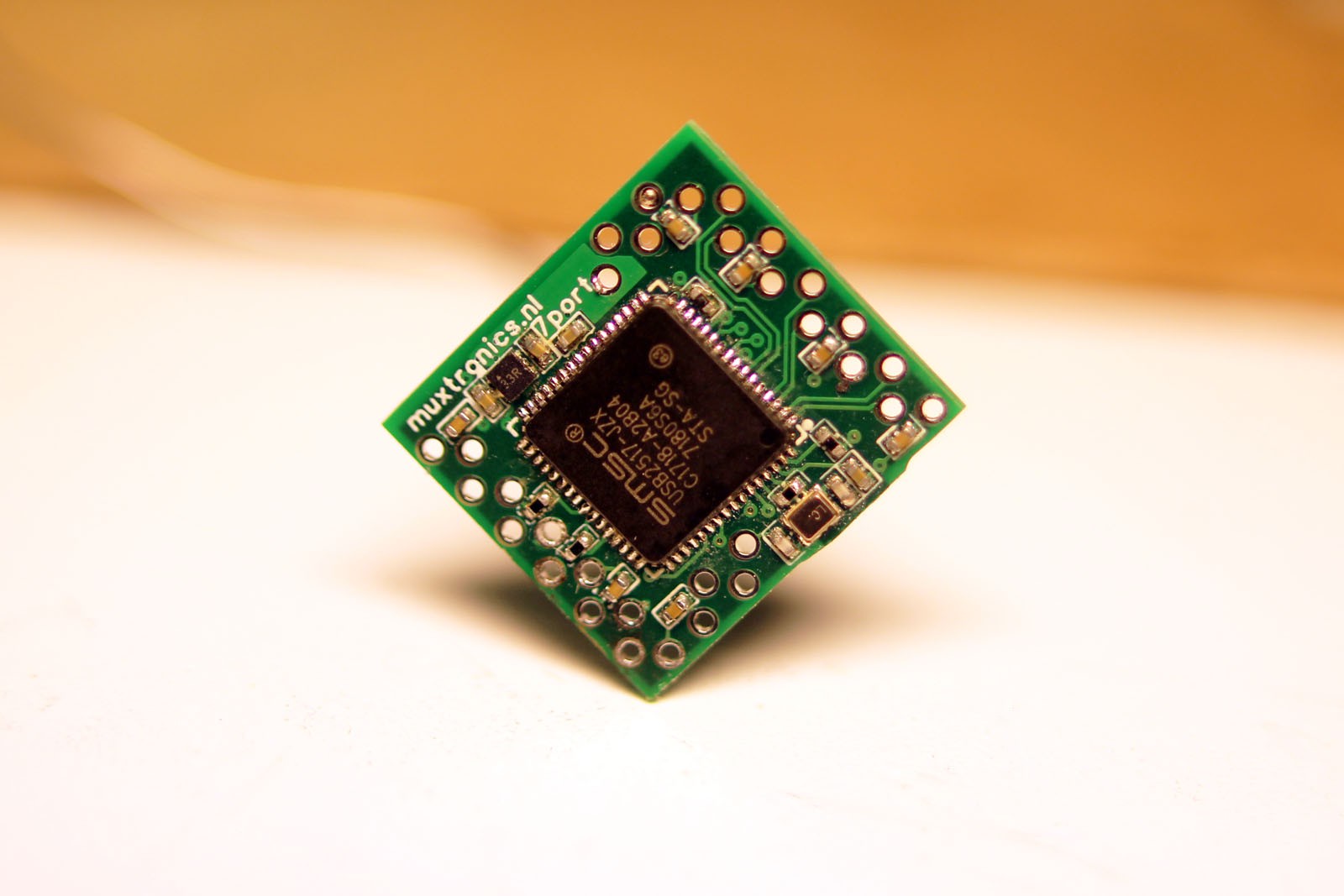 Instead of in-line eyelets, I have staggered the holes to create a 1.27mm pattern. This in turn means you can use regular old 1.27mm ribbon cable or even connectors to interface the hub. Should make it just a little bit easier to solder the slightly ridiculous amount of ports on this hub. 
The hub is 19.5x17.5mm and 1.6mm thick - roughly equivalent to the 2-port USB 3.1 hub.