After some more CAD work, here is the next version.
I changed the Assembly of the higher stools (which build the small sides of the box). It is now 4 parts to get a box with less hight :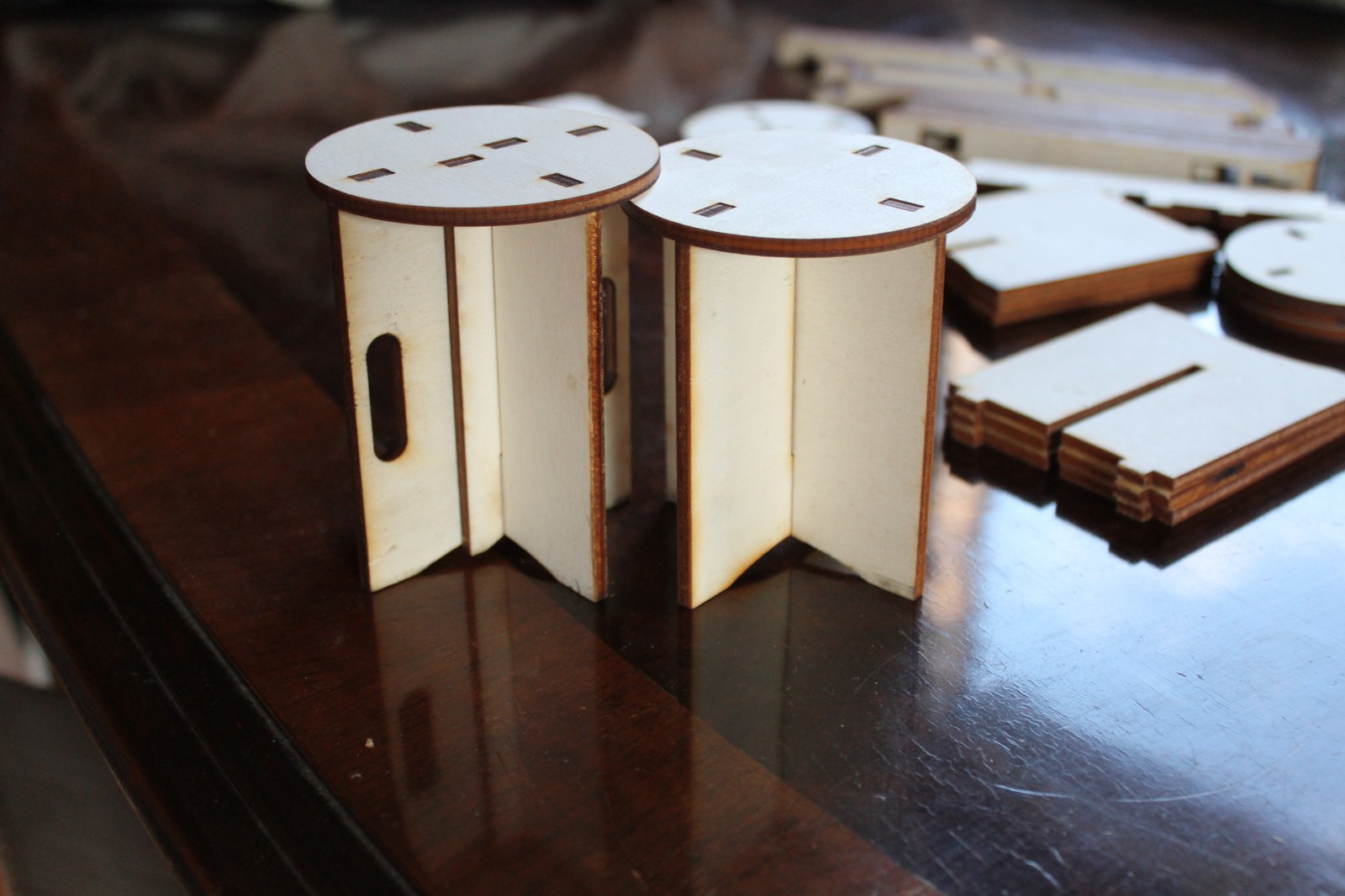 As you can see the left one is slightly higher, has handle holes and 2 overlapping pieces.
.
.
.
.
.
.
All parts disassembled / partly assembled: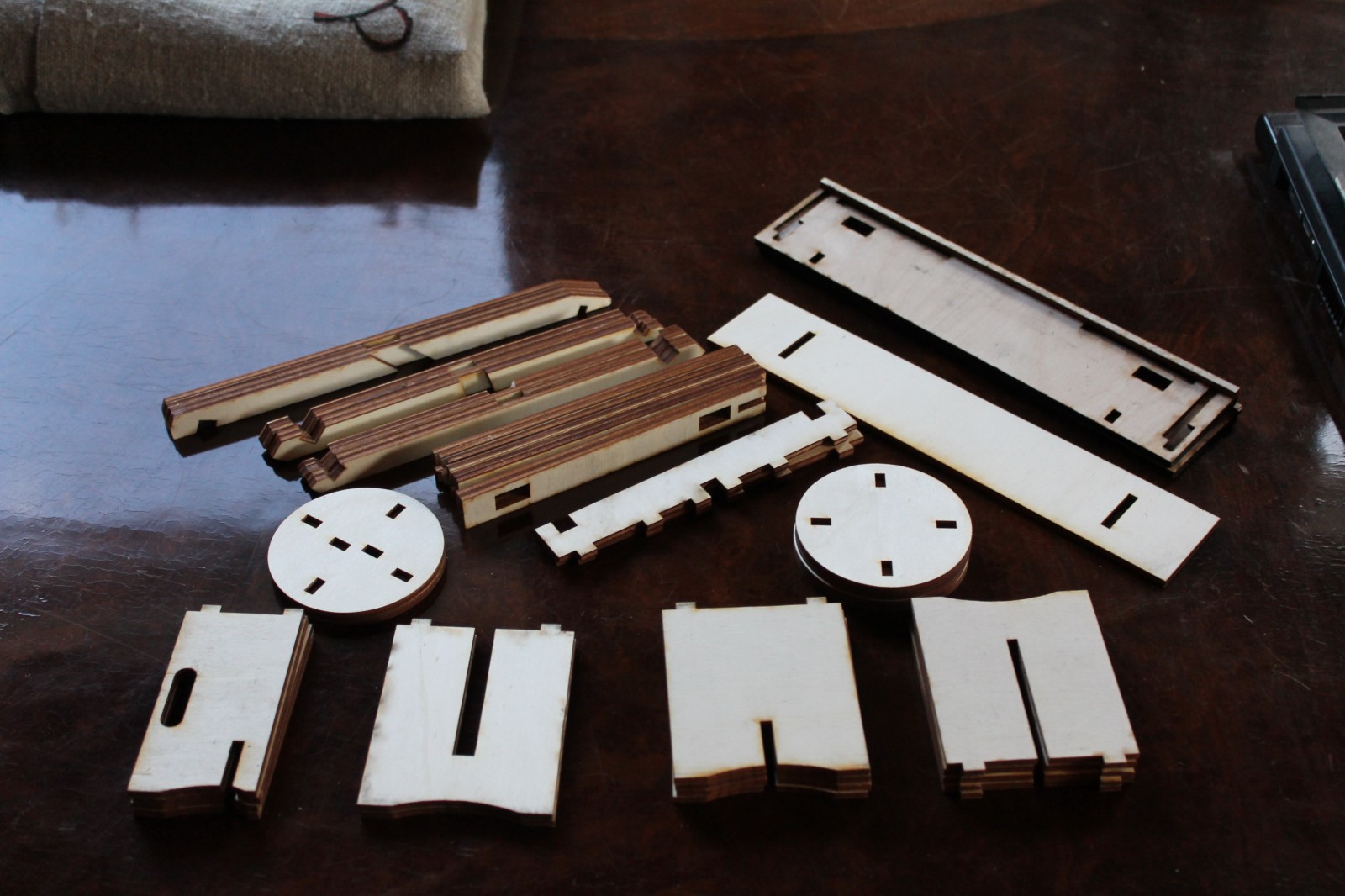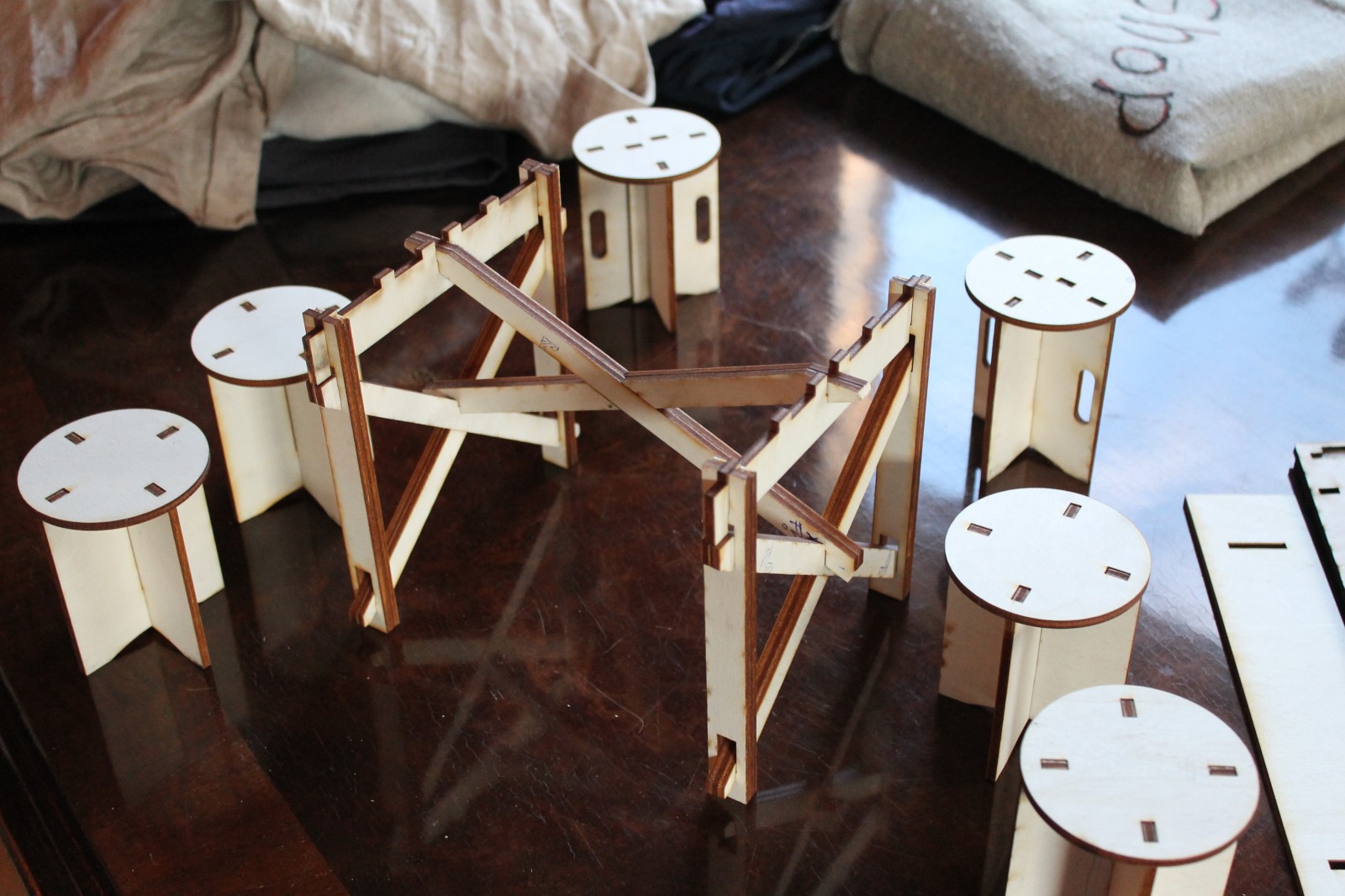 .
.
.
.
.
.
.
.
And completely assembled / and nicely fit in the new much less high box: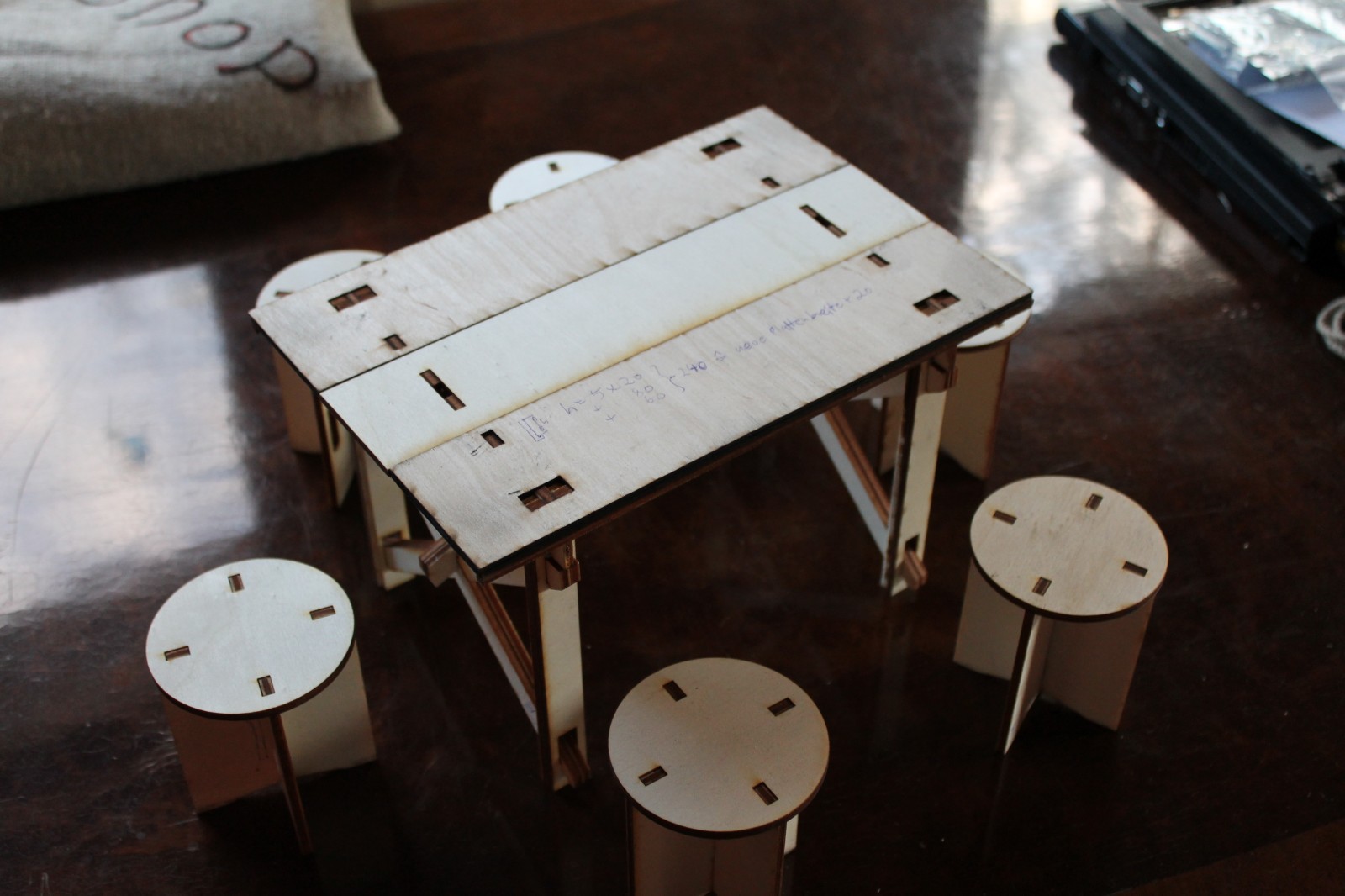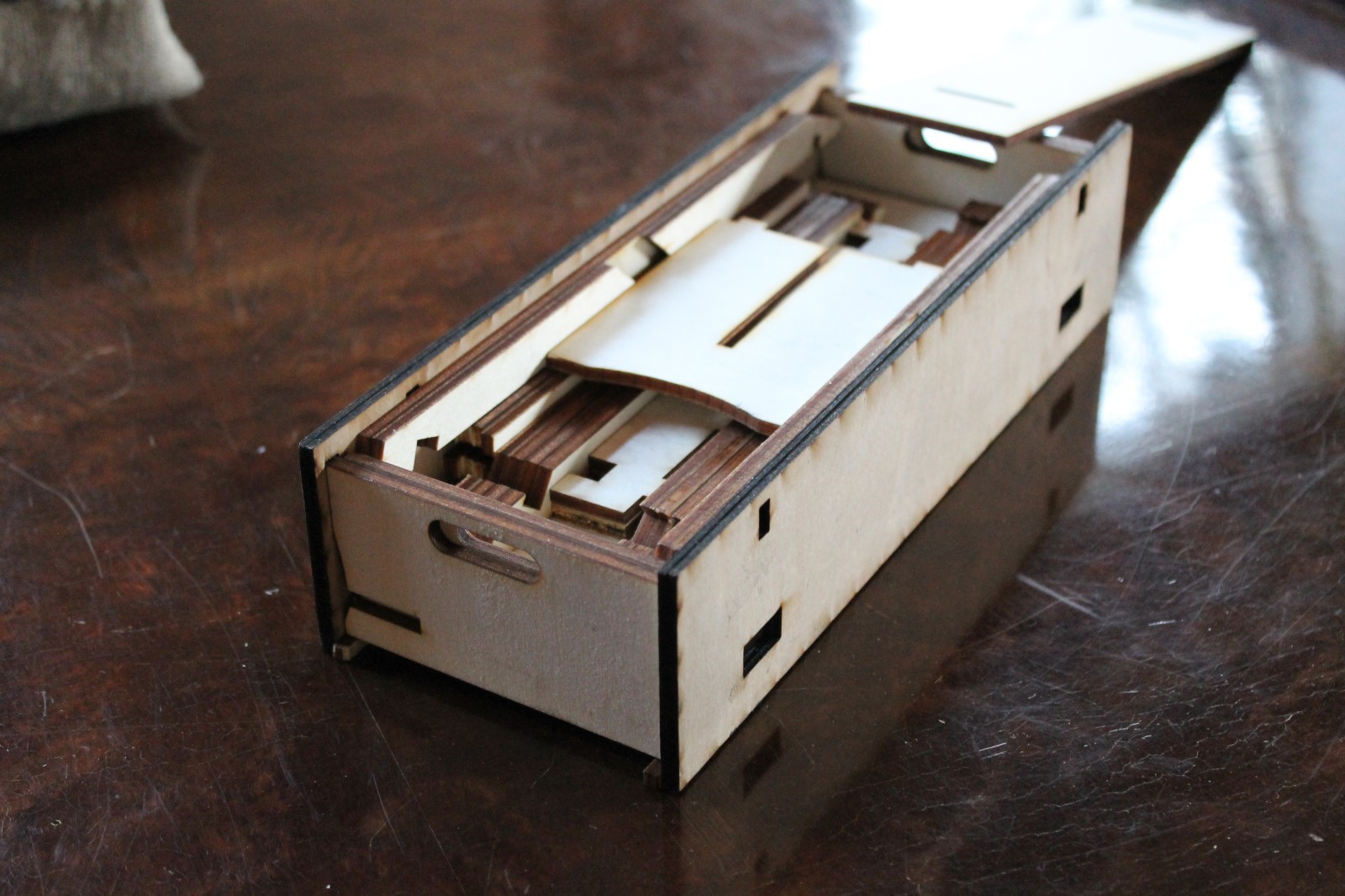 .
.
As you can see I also changed the top of the table to 3 pieces, from which I plan to use the middle one as cover plate of the box.
I'll tweak the design a bit more to have the cover plate, the site walls of the box and the long beams at the same hight when boxed.