OK, has been a while, sorry for that.
here is one pic of the making using our CNC mill in the local Fablab (www.hafven.de):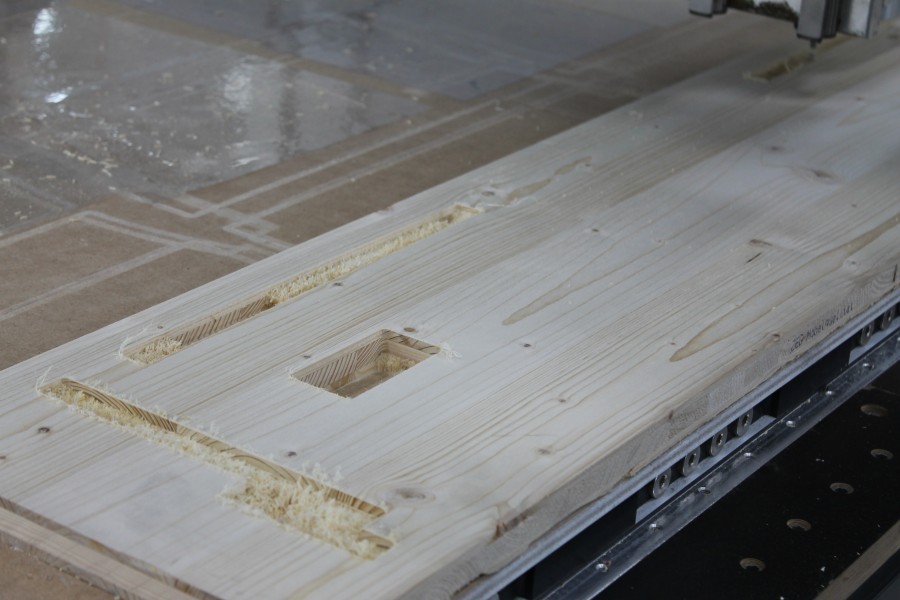 That is one of tables top parts.
We made 2 sets in one go, to have the needed places for our goldsmithing workshops. And here is an impression of the finished set(s):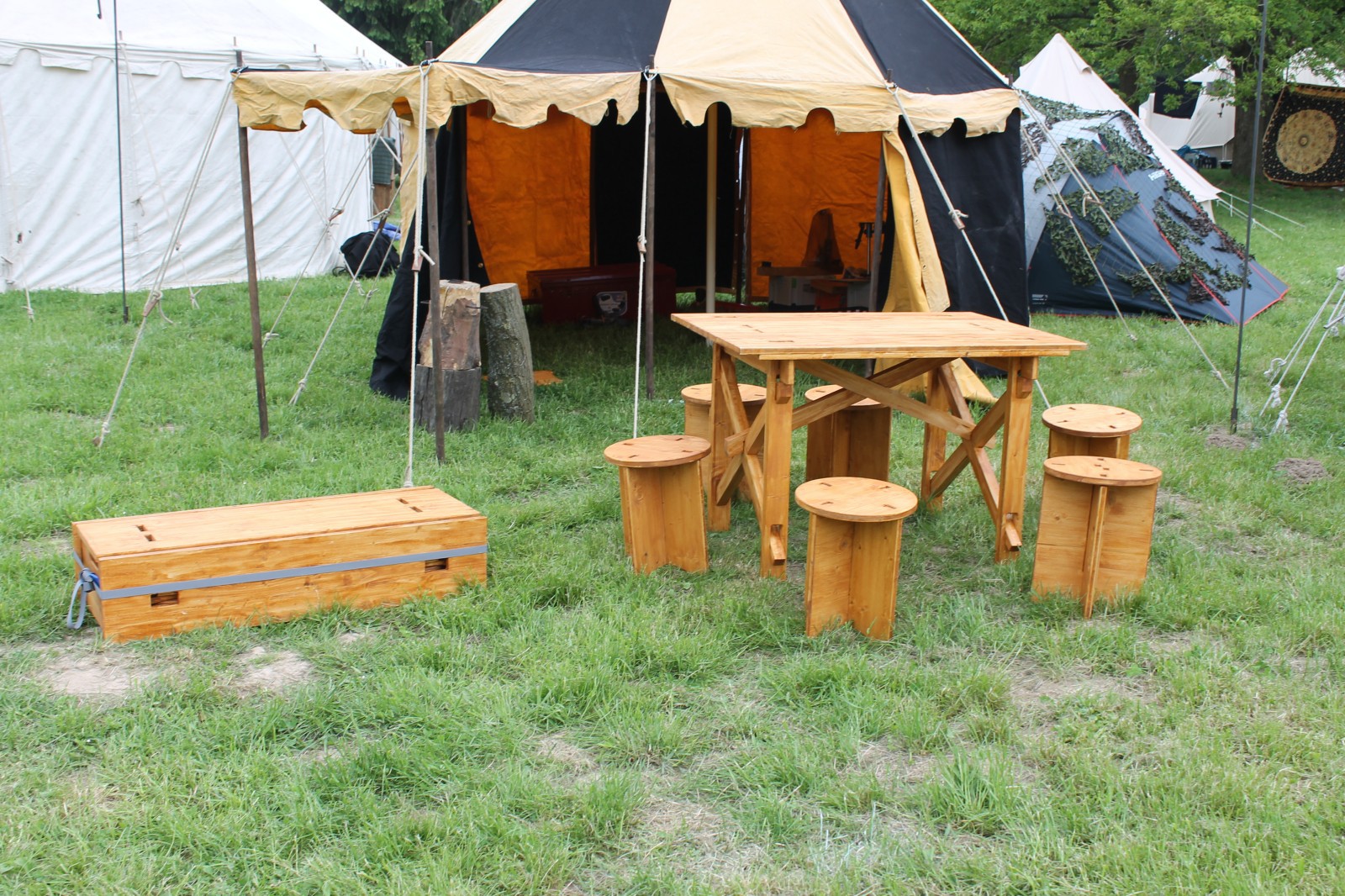 Set one (left) is in the packted-for-transport state (the grey tension belt is the only additional part), set 2 (right) is the ready-to-use state.
It manly worked out fine. Only I underestimated the amount of  working the wood did, when oiled and exposed to moisture. So we had to do quite a bit of grinding and milling afterwards to make the parts fit without the need to use a hammer all the time.