Following the recent updates about the DRAM (in the log DRAM (again)), I had to test all my assertions and try with the real parts.
The BAS70 are apparently not practical for a prototype because I have no suitable PCB. I'd have to put a lot of wires... But I found a method with the legs of two 1N4148 !
It was a pretty crazy adventure but it ends well (so far, if you don't count the 30 capacitors I soldered in reverse).
---
I figured out a placement that is feasible and compact, but it requires two levels of wiring. First, the diodes are soldered in place and their wires occupy the PCB surface :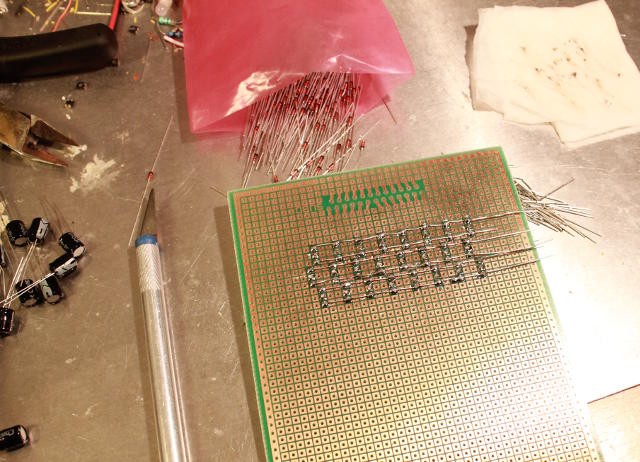 Make sure they are ALL in the correct direction :-) before it's too late...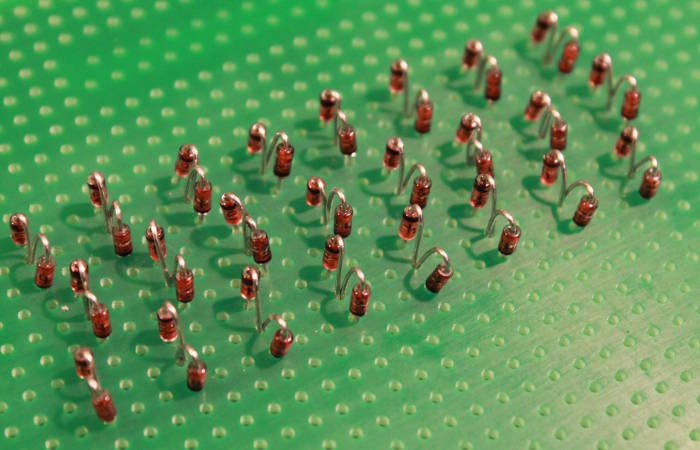 I have chosen to alternate the positions to prevent soldering problems :
of course, it's still important to test ;-)
Then the capacitors. Make sure they are properly oriented ! (I wasted 30 of them...)
The positive side is connected to the diodes with a solder bridge and the other stands alone, waiting to be bent.

.
Side view :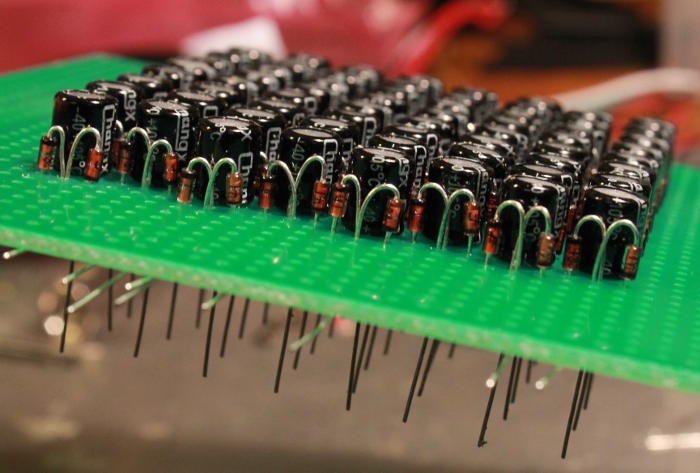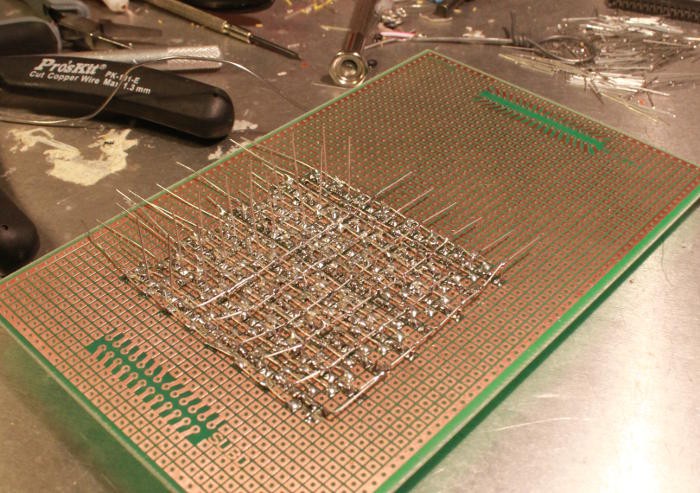 ---
The finished board :
You can see the "re-steering" diodes at the bottom. That's where data bits will go :-)
It's a pretty big mess of wires ;-)
Tomorrow I'll wire some switches...