(continuing the development started at #Power supply power-on sequencer)

I often work with projects that require a LOT of power supplies and the inrush current is a recurring problem. You have to leave the whole circuit powered at all time because turning it off and on again will trip the circuit breakers. When you operate the large installations that need to conserve power when nobody watches, the waste is significant and quickly adds up in the electricity bills !
There are power-sequencing devices but they are bulky, expensive and hard to integrate "in the field", in the electric dispatch box for example. They are for indoor use and need significant cabling (costs and efforts).
What makes this project different, and the really interesting part, is the form factor : the bare PCB is in the shape of a busbar !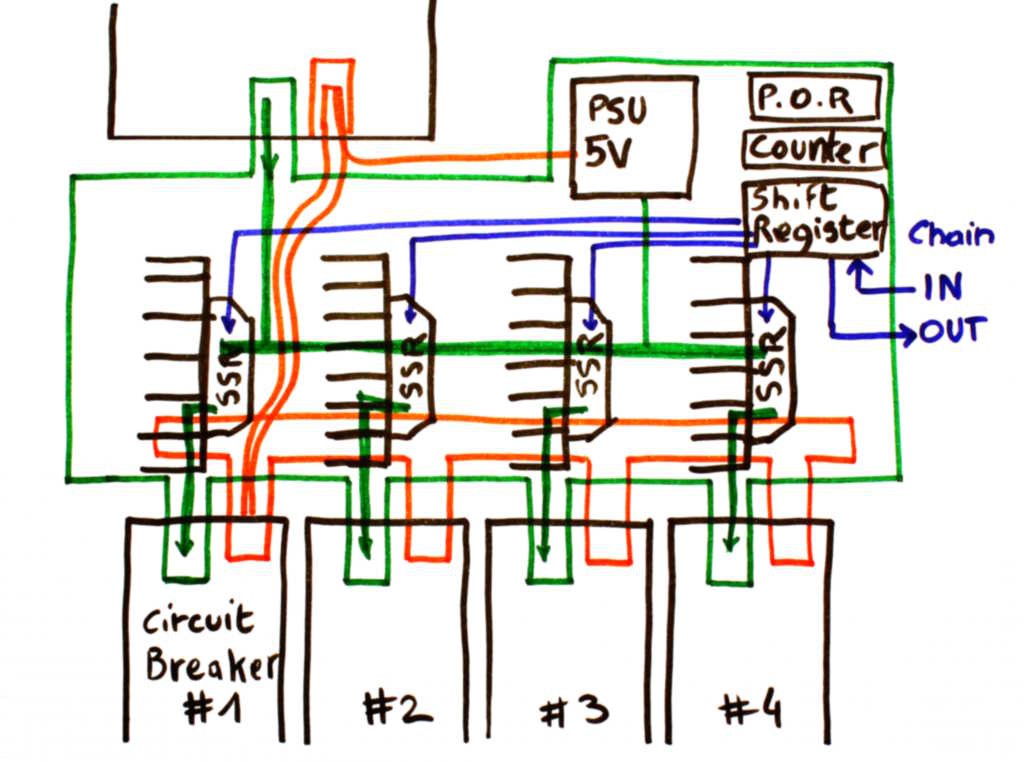 This sequencer can be integrated inside the power box, in a waterproof environment, right at the screws of the safety surge breakers. It is cheaper as well because there is no individual casing, less screws and cabling etc. (expect cheap Chinese knock-offs in 3... 2... 1...)
Chaining ports (input and output) allow several circuits to sequence a lot more than the 4 ports of the basic circuit. The chaining ports can also be used to control the electric supply, read the status of the power or turn it globally on/off. A little trick can also bypass the simple onboard electronics to control the channels independently (but it won't be standalone anymore).
---
Logs:
1. As seen on another website
2. The PSU arrived
3. surge arrestors
4. Dimensions
5. More parts shots
6. More details about the circuits