The main goal of this project is to build a measuring station for RC car and a vision system for objects detection and recognition. The following flowchart shows the connections between the modules of the project.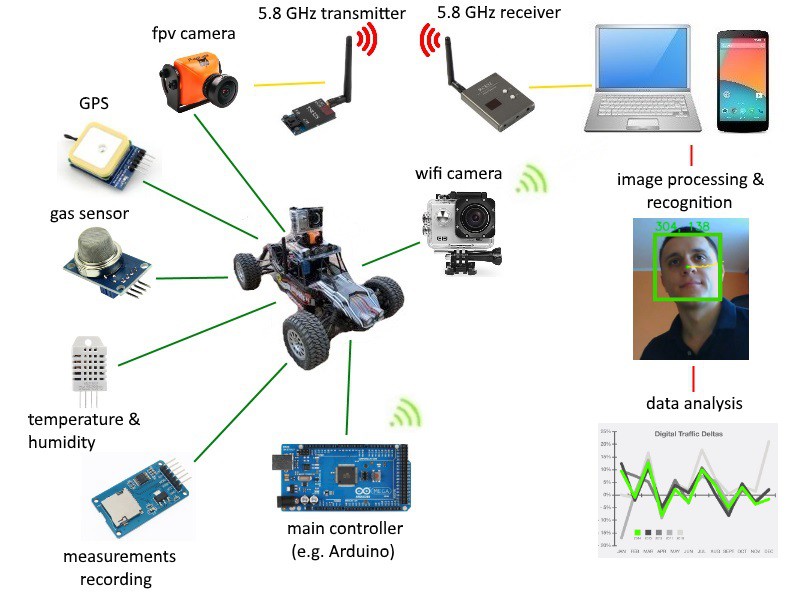 The individual electronic modules are connected via different interfaces i.e.: UART, SPI and analog and digital inputs and outputs.

This mini-measurement station allows you to measure the following physical quantities:
temperature (DHT11)
humidity (DHT11)
LPG, Propane, Hydrogen and Methane (MQ-2)
position coordinates (GPS NEO-8M)
The vehicle is also equipped with two cameras:
The measurement data are stored on the microSD card and you can also get access to them from your smartphone, tablet, or laptop. For more information on how to build this measurement station, see this instruction.