I found even faster transistors than the BFS480...
The BFP420 is 3x faster, at 25GHz gain-bandwidth product ! This means a gain of 25 at 1GHz, for example.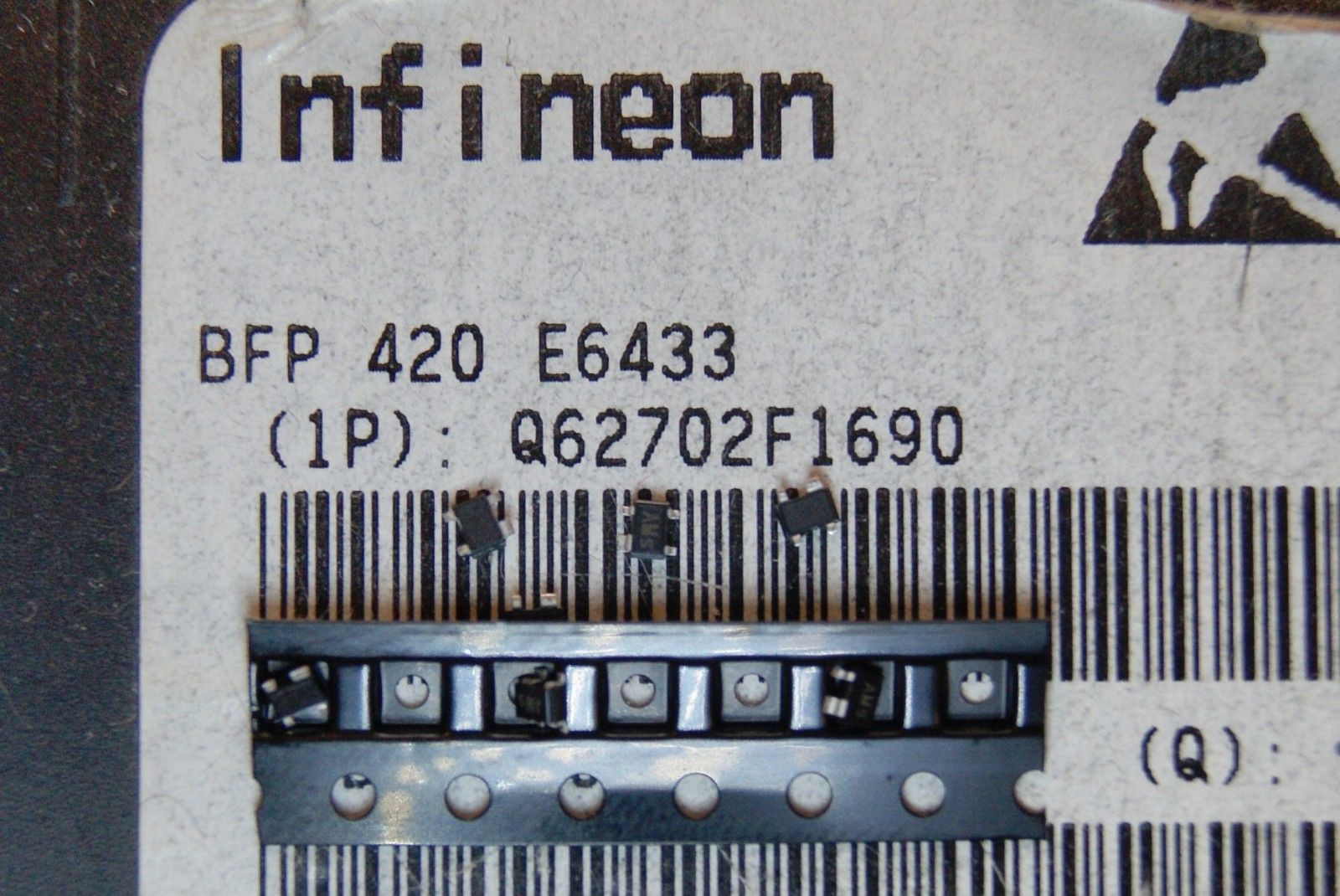 I received a few hundreds for tests. They are of course more expensive and are packaged alone in a small package (4 pins ??) so the density is lower but it could be helpful for the critical datapath, like the ALU.
I doubt I could measure the frequency of a ring oscillator made with it so I'll have to implement at least 9 stages ! :-P

One important limitation is the operating voltage : 4.5V so this limits the possible topologies.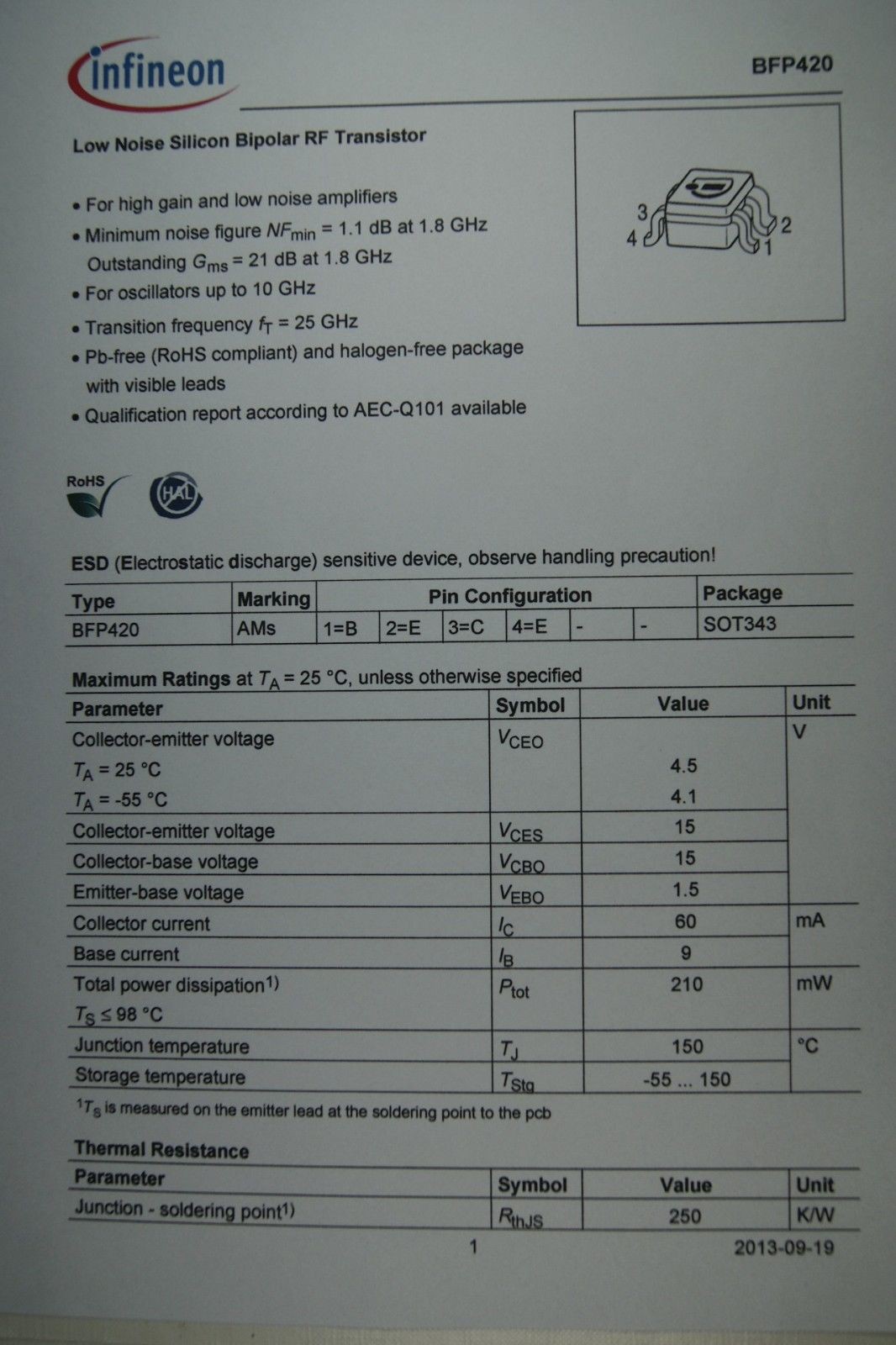 OTOH it could also be used to build a very good picosecond pulse generator at low voltage :-P