The project started a few weeks ago, with a little misunderstanding.
The idea came from my unpractical 10"×10" 60W panels and I was looking at the new cheap 100W COB modules. My panels are nice because they mix both warm white and cold white, which makes them suitable for not-too-bad photography, but the 100W COB are single-temperature...
I mostly find cold white (8000K) or warm white (3000K), both of them are unsuitable : I need something inbetween. And on eBay I find 100w modules with "full spectrum" light : Great !
---
Of course, you suppose what is going to happen : I ordered 4 modules, got them after waiting, then tried them.
The result is totally unsuitable for photography because it creates a weird pink/fuchsia tone !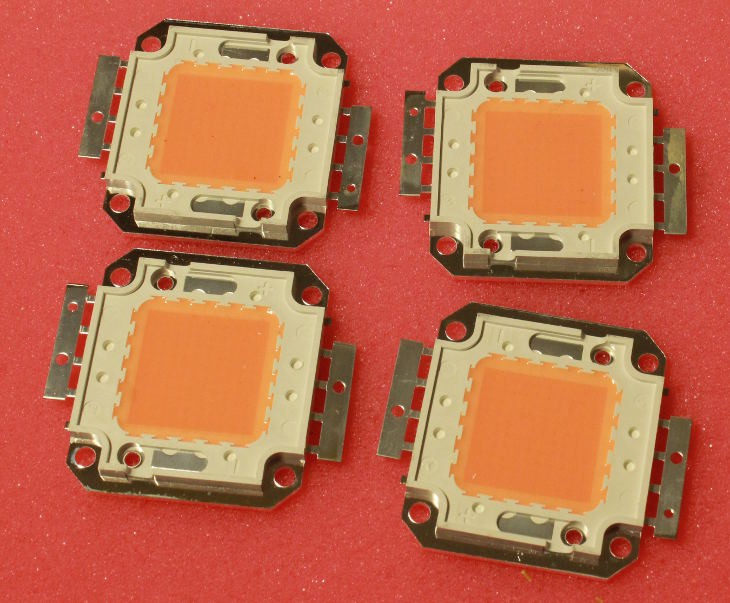 Then I understand why they are used and made in bulk : for growing plants. I don't. Anybody needs 400W of chlorophile-friendly light emitters ? I'm open to trades :-D (electronics-related)

---
The happy ending (of this episode) is that I have already found 4500K modules. I'm waiting for the delivery of 2 others...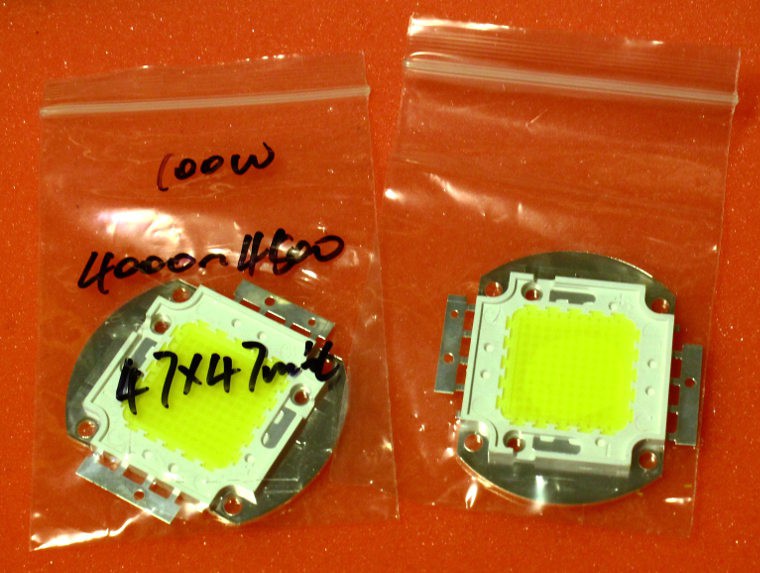 (yes, the coating messed with my camera's white balance)