I have estimated that a reasonable compromise for the weight and dissipation would be 10cm×10cm area behind each 100W LED. So for 4 modules I was searching a dissipator that measures about 20×20cm.
Instead, I have found this :
2 pieces of 20×10cm. Damn, it's not large enough but the surface is ok. What can I do ?
The problem is actually a solution for something else : size !
If I'm doing photography outside, I need to carry the thing and it takes some room. So each dissipator can hold 2 100W LED modules and then... it folds !
Yes, the new idea is to attach them with hinges to make a more compact assembly, which also shields the fragile LED surfaces. The dimensions are also suitable for the batteries that can be attached behind one heatsink, with the electronics.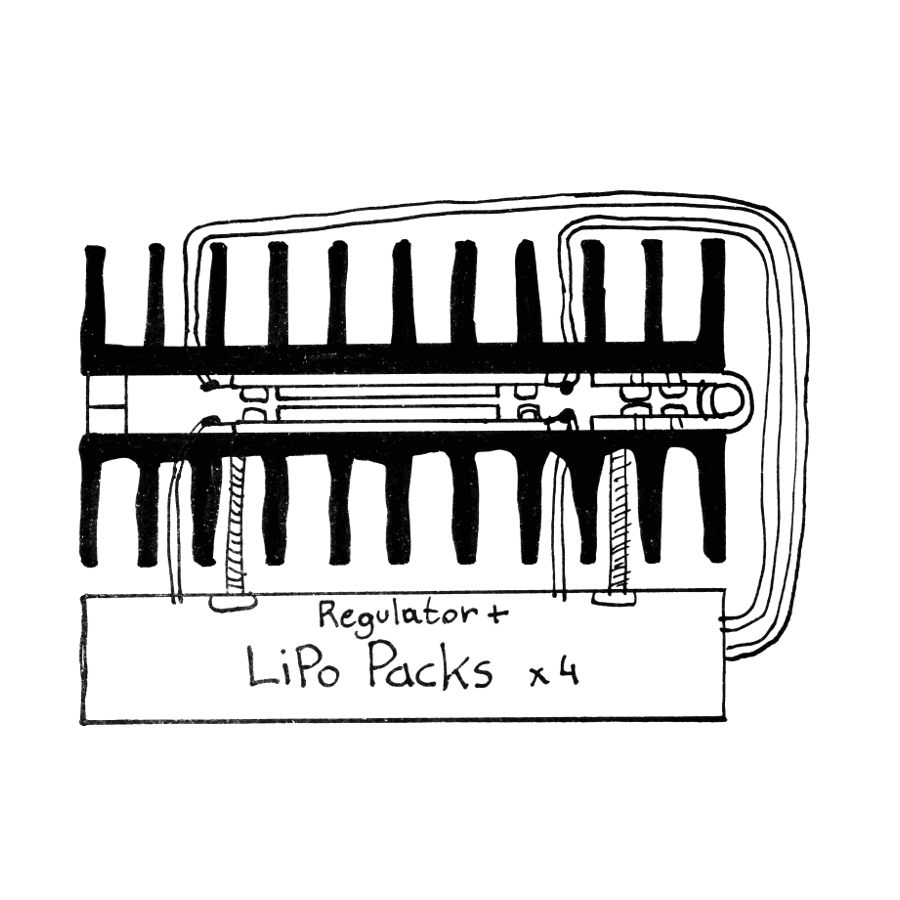 There will be "a bit of mechanic work" but nothing too crazy, I just need a few hinges that leave some space for the LEDs once the sandwich is closed. The modules are less than 5mm thick (I haven't considered the screws) so I need a hinge with a large diameter (about 10mm). On the other side of the flap, a piece must keep the heatsinks from touching the LEDs.
Overall, here is the unfolded system :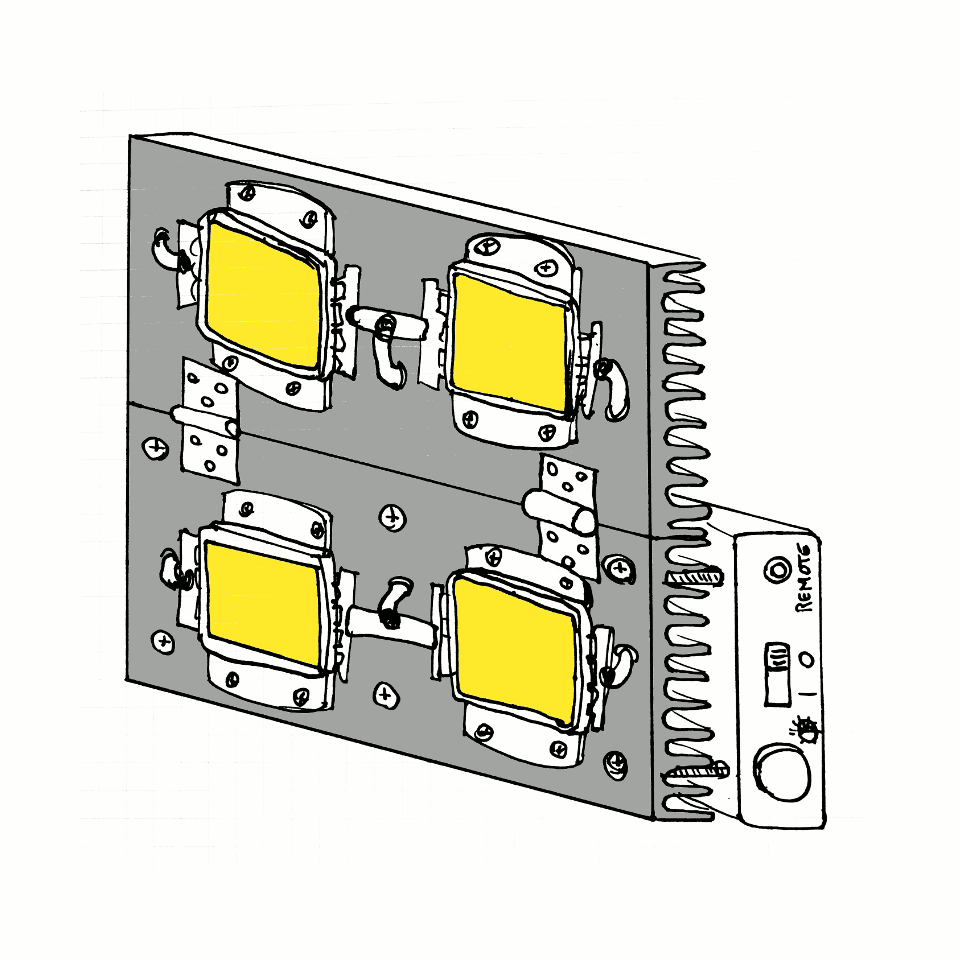 I still have to figure out how to keep it open when I need it... and attach it somewhere so I don't have to hold it with my arm :-D