Based on my research on the former log I started to develop an antipyretic and anti-inflammatory drug which works within 10 seconds by absorption through the skin. I will call it Ibupromt.

I pestled three 400 mg Ibuprofen pills, put it in an Erlenmeyer flask, added 40 ml dichloromethane and let it set for at least one hour.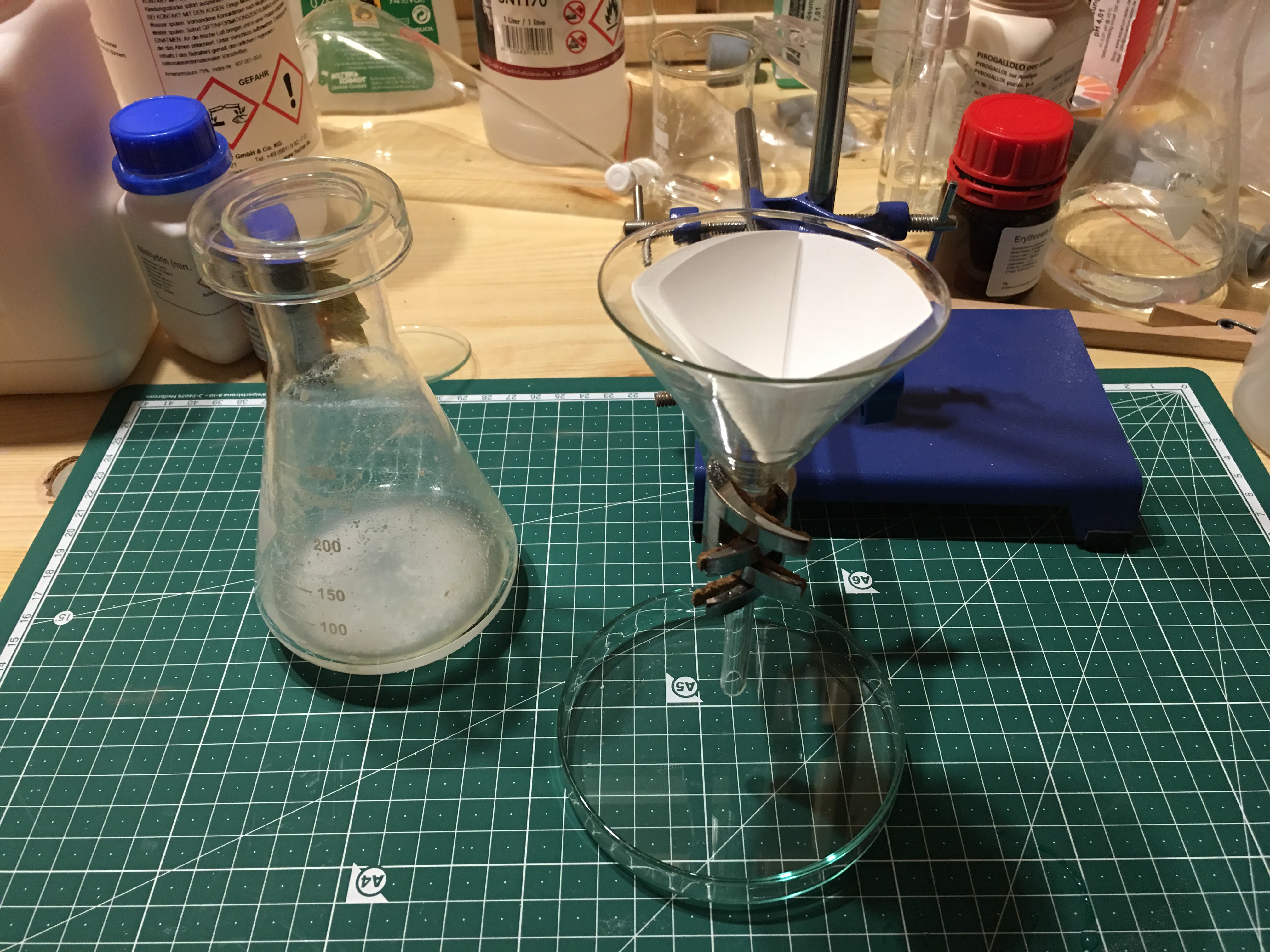 Then I filtered the solution off by adding piece wise another 40 ml dichloromethane to the filter cake. Re-crystallization of solids in the petri dish started immediately as dichloromethane is highly volatile.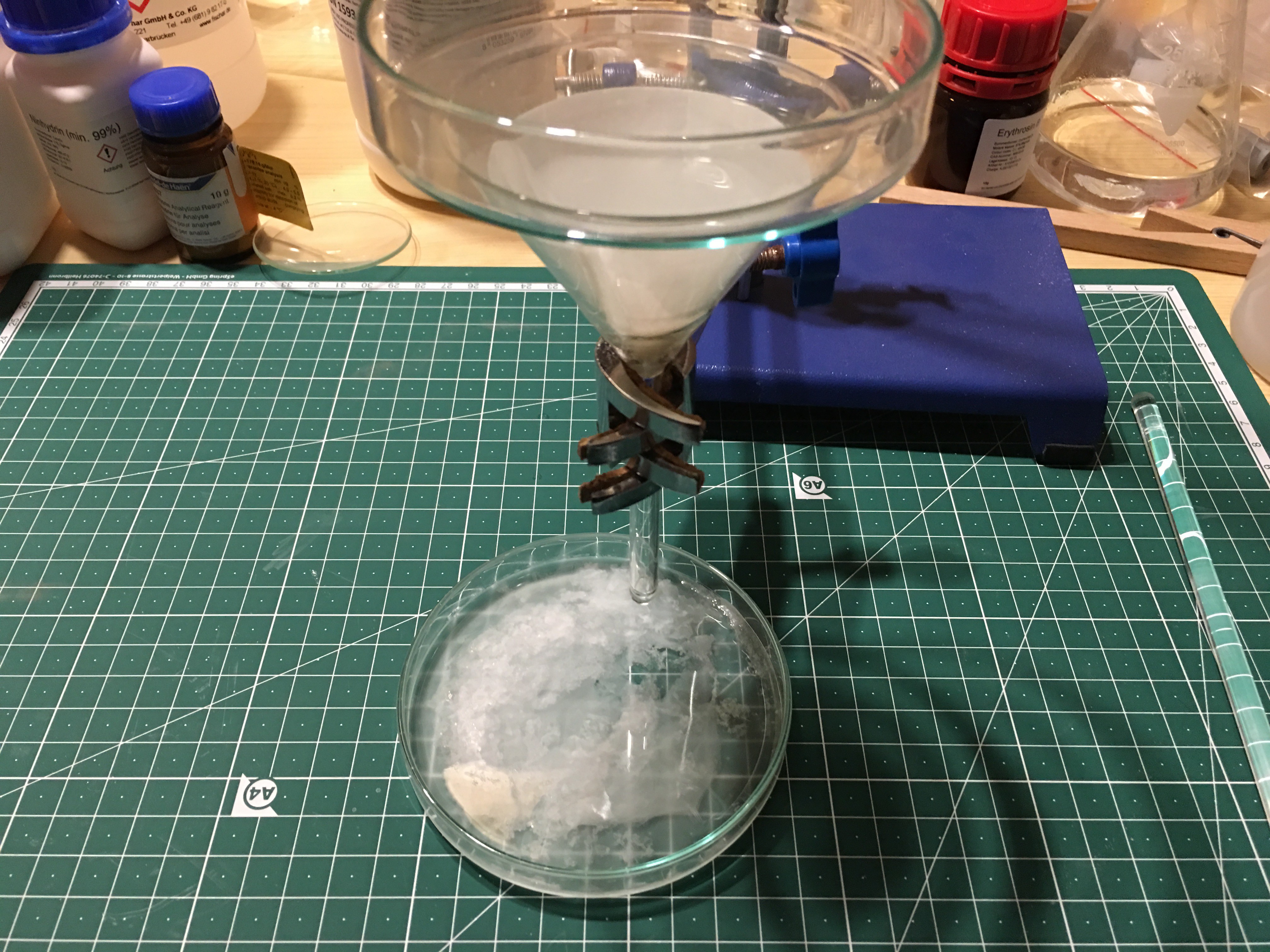 After all dichloromethane evaporated I measured the weight of the filter cake: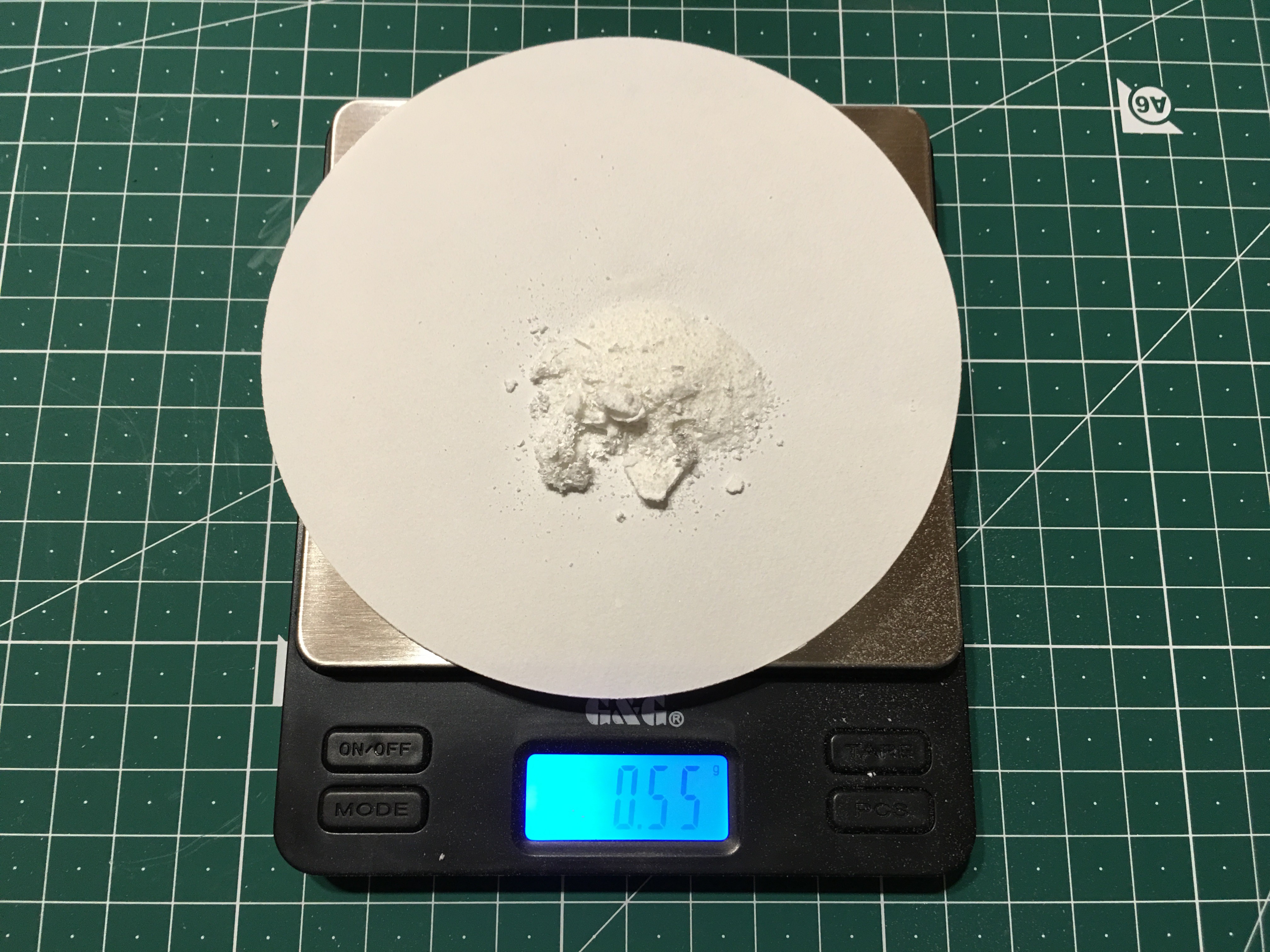 Assuming all ibuprofen were dissolved by the dichloromethane, I should have now 1895 mg containing 1200 mg ibuprofen left in the re-crystallized filtered solution, means I must get rid of 695 mg of other in dichloromethane dissoluble ingredients.

I dried the re-crystallized stuff for 5 hours at 70° C on a lab hot plate.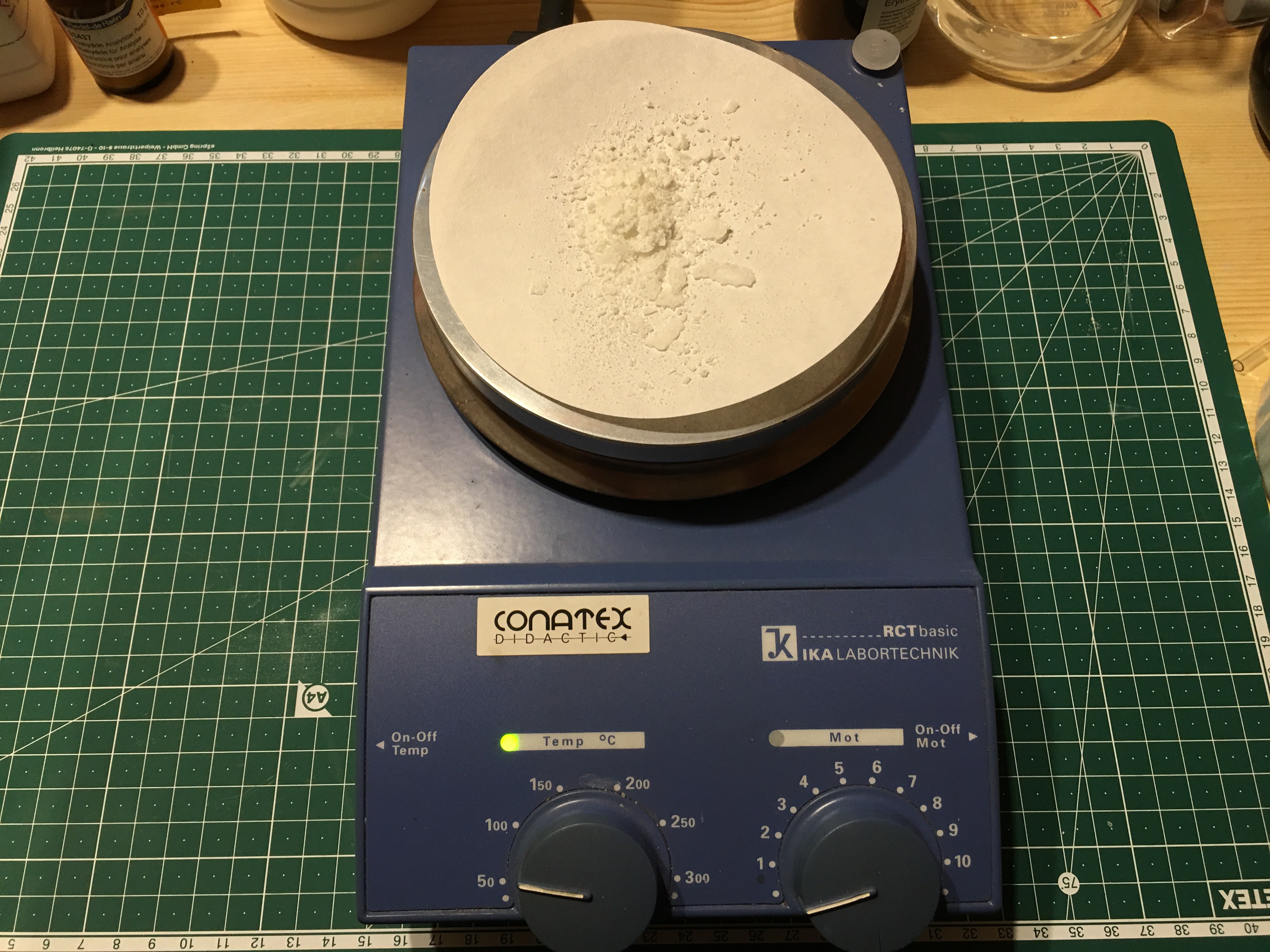 As mentioned ibuprofen is practically insoluble in water. I put the re-crystallized and dried filtrate in a beaker, added 100 ml distilled water and heated it up to 70° C and stirred it for 2 hours, to remove any water-soluble remaining ingredients.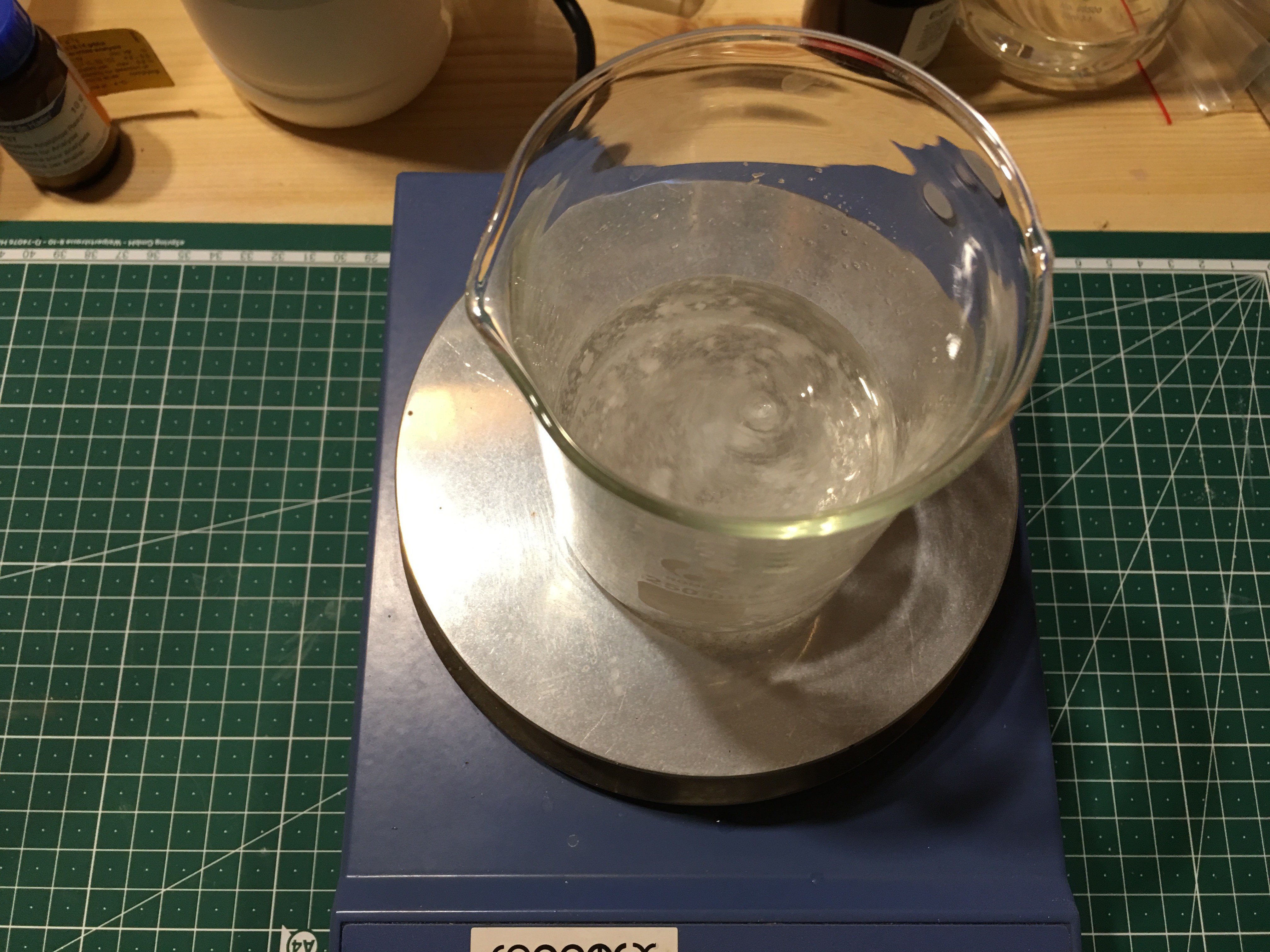 Then I filtered it off again.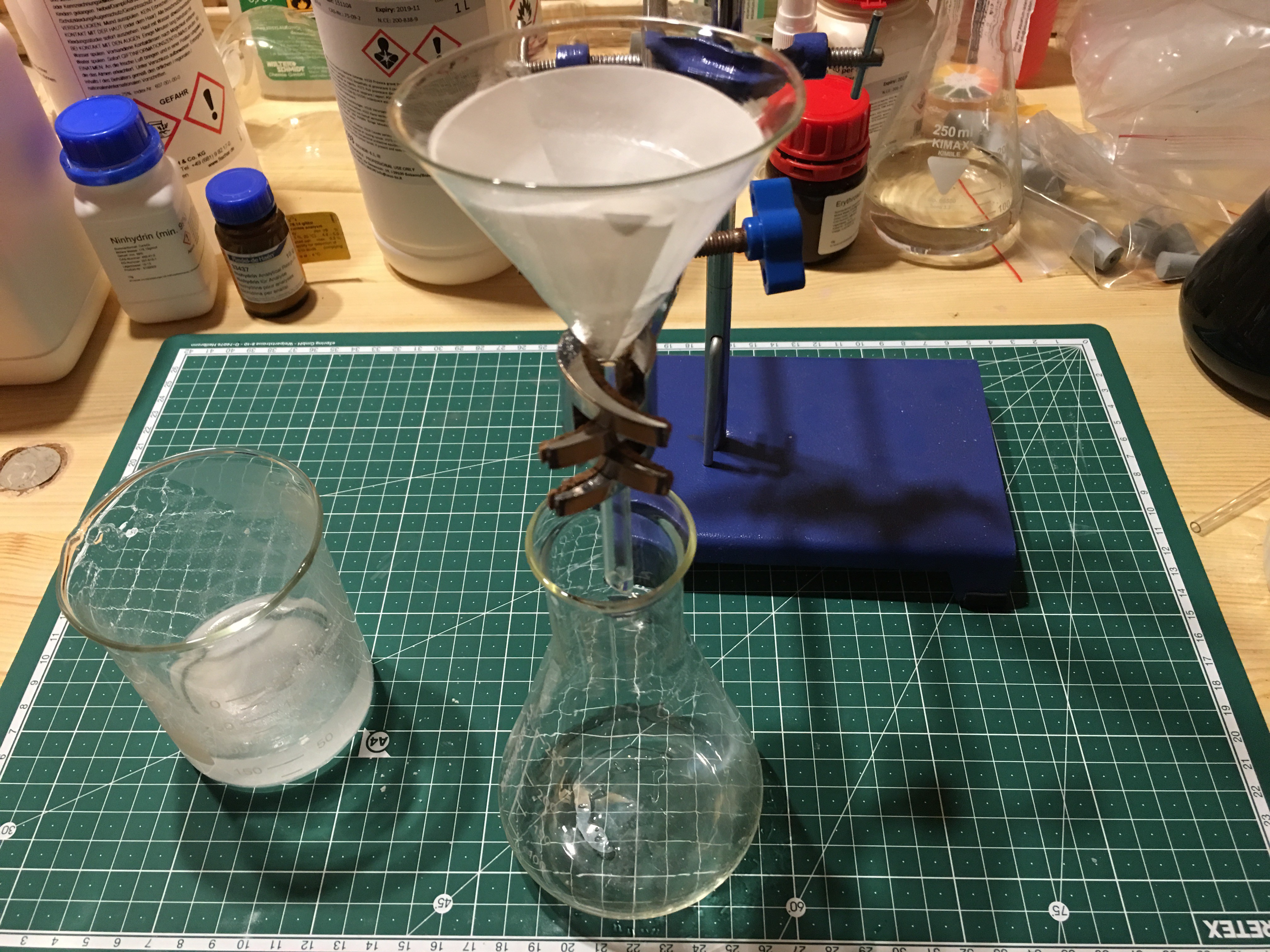 Afterwards I dried the filter cake at 70° C for 5 hours and measured the weight again. I was expecting around 1200 mg, but the yield was only 700 mg. I doubt one pill really contains 400 mg ibuprofen, but I do not have time to prove that the pharmaceutical industry is cheating. The public trade supervision will do that for me.

Next I dissolved the 700 mg ibuprofen in 5 ml of 50° C warm DMSO. This happens quick, within a few seconds.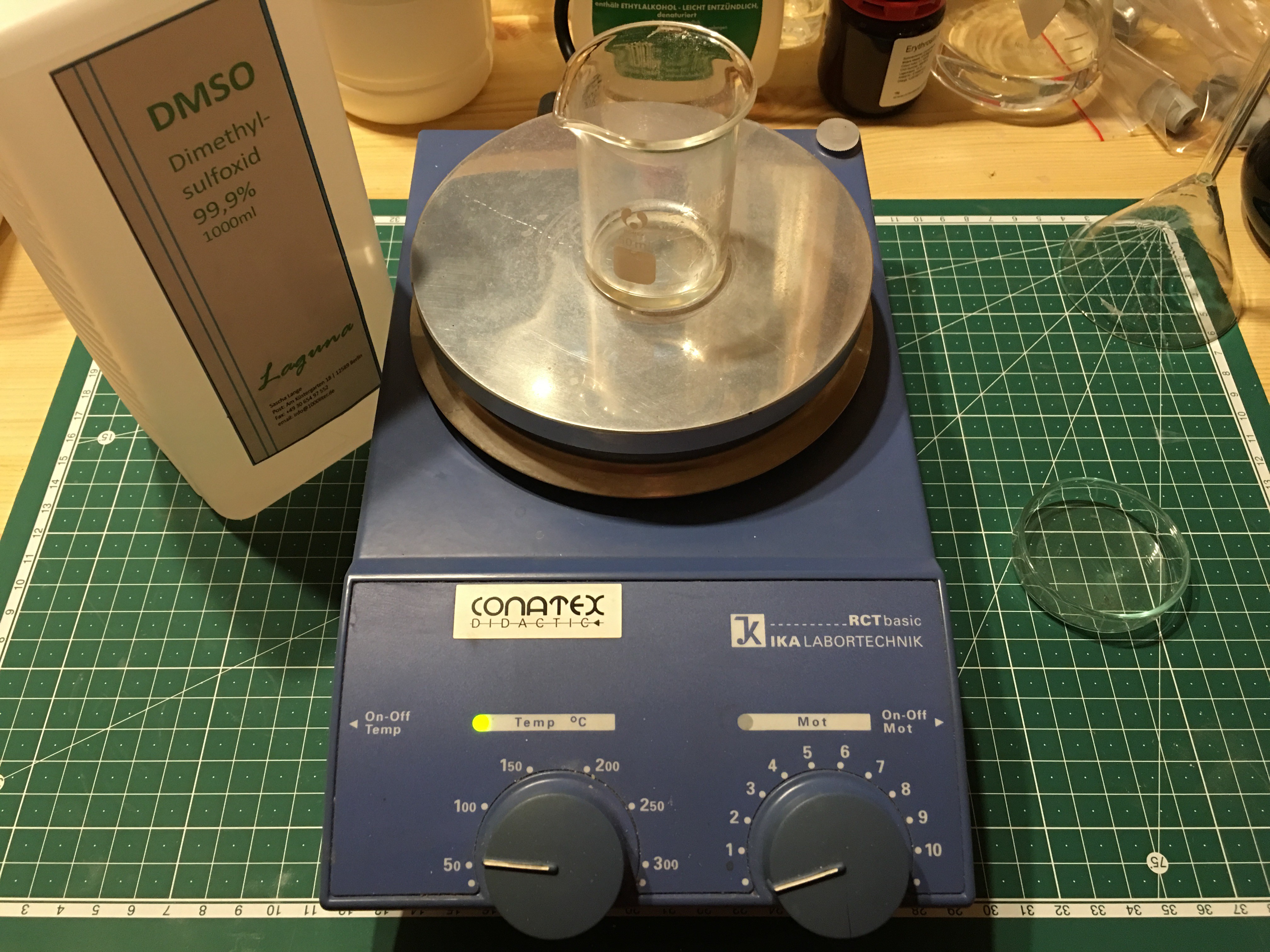 Then I filtered the solution again off directly into a brown medicine bottle. I used a quite warm place (nearby the radiator in my bathroom with floor heating; melting point of pure DMSO is approx. 19° C).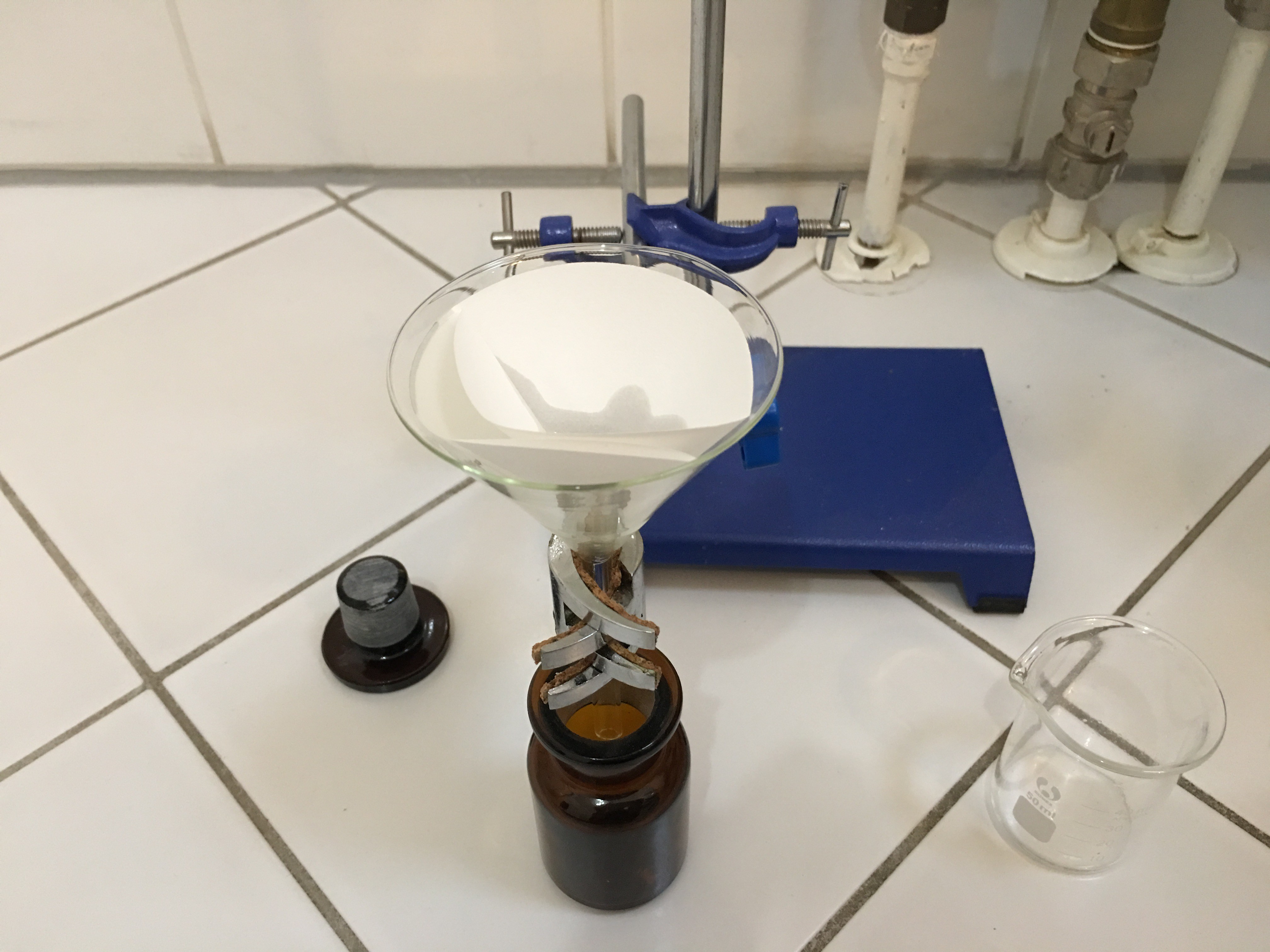 Finally I labeled the medicine bottle accordingly.