Well, almost. There is going to be one more version of the PCB, because of course I swapped one of the rows with one of the columns of the matrix.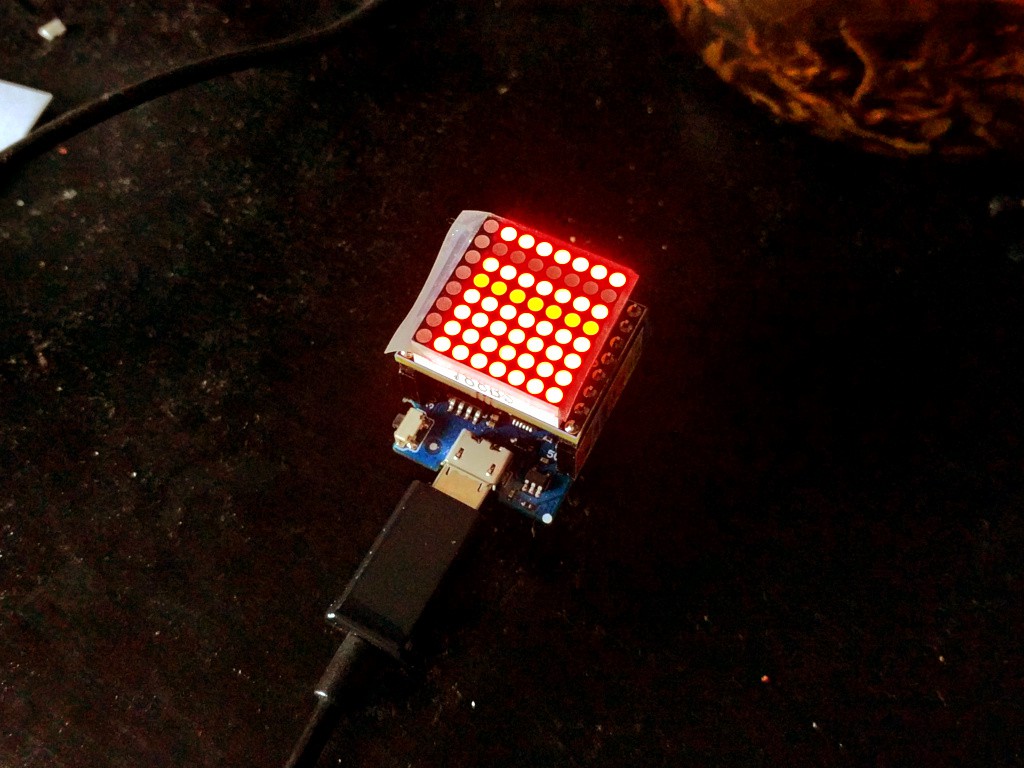 You can also see that one of the rows has a cold joint in there, but that was easily fixed.
I also wrote a MicroPython library for this matrix, which is available at https://bitbucket.org/thesheep/micropython-is31fl3728/src
I will still need to update it to reorder the rows and columns to fit the reality -- but I will do that once I get a final working PCB.