AnanasStepper 3.0 is coming!
https://www.ogadget.com/x/ananasstepper3?from=timeline#Join

WebPage: https://ananasrobot.github.io/AnanasStepper/
---
AnanasStepper 2.0
This an upgrade of AnanasStepper(https://github.com/Dark-Guan/Ananas), which is a stand alone closed loop stepper driver.With STM32 MCU, this version has more performance to driver stepper well and CAN Bus support.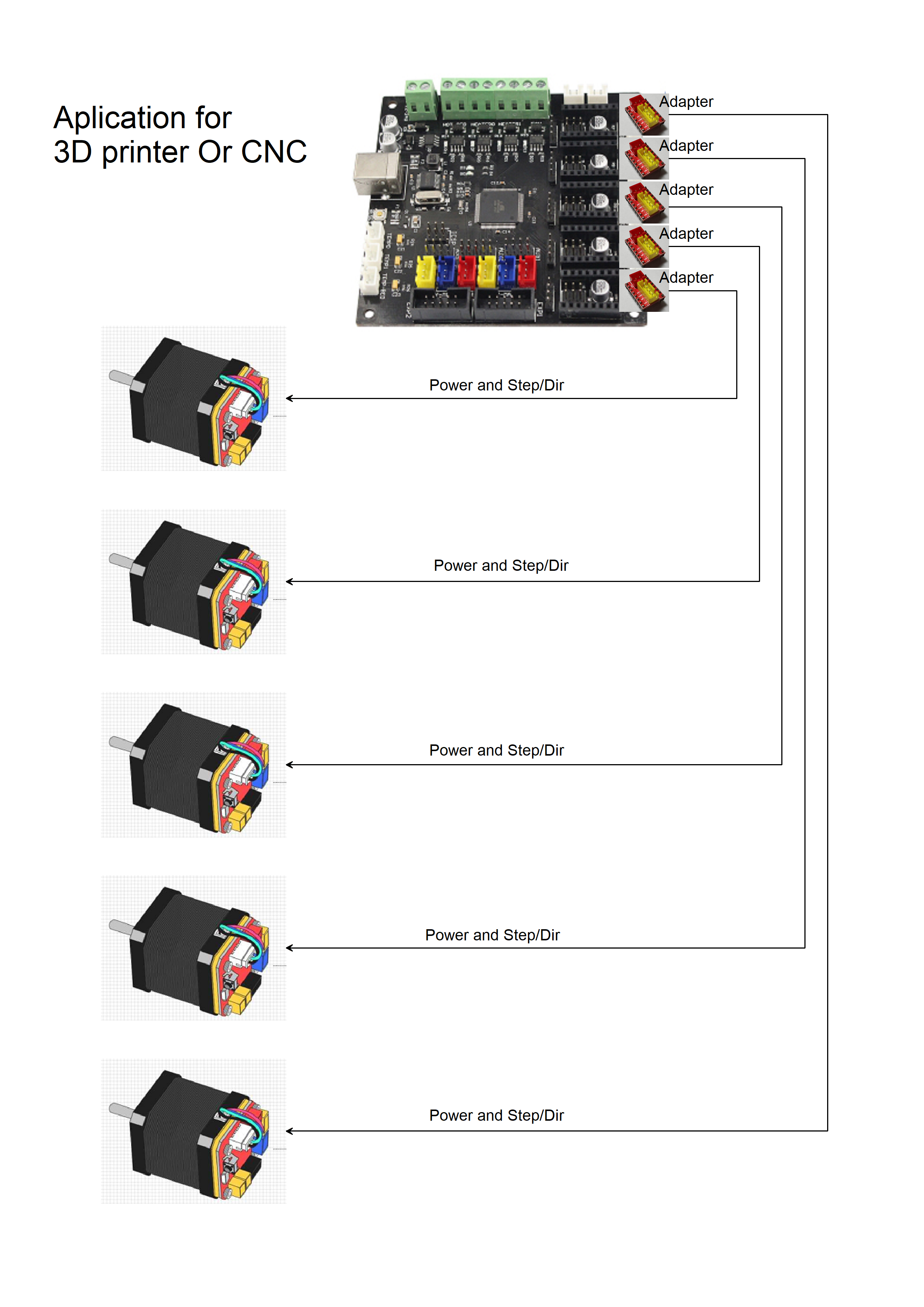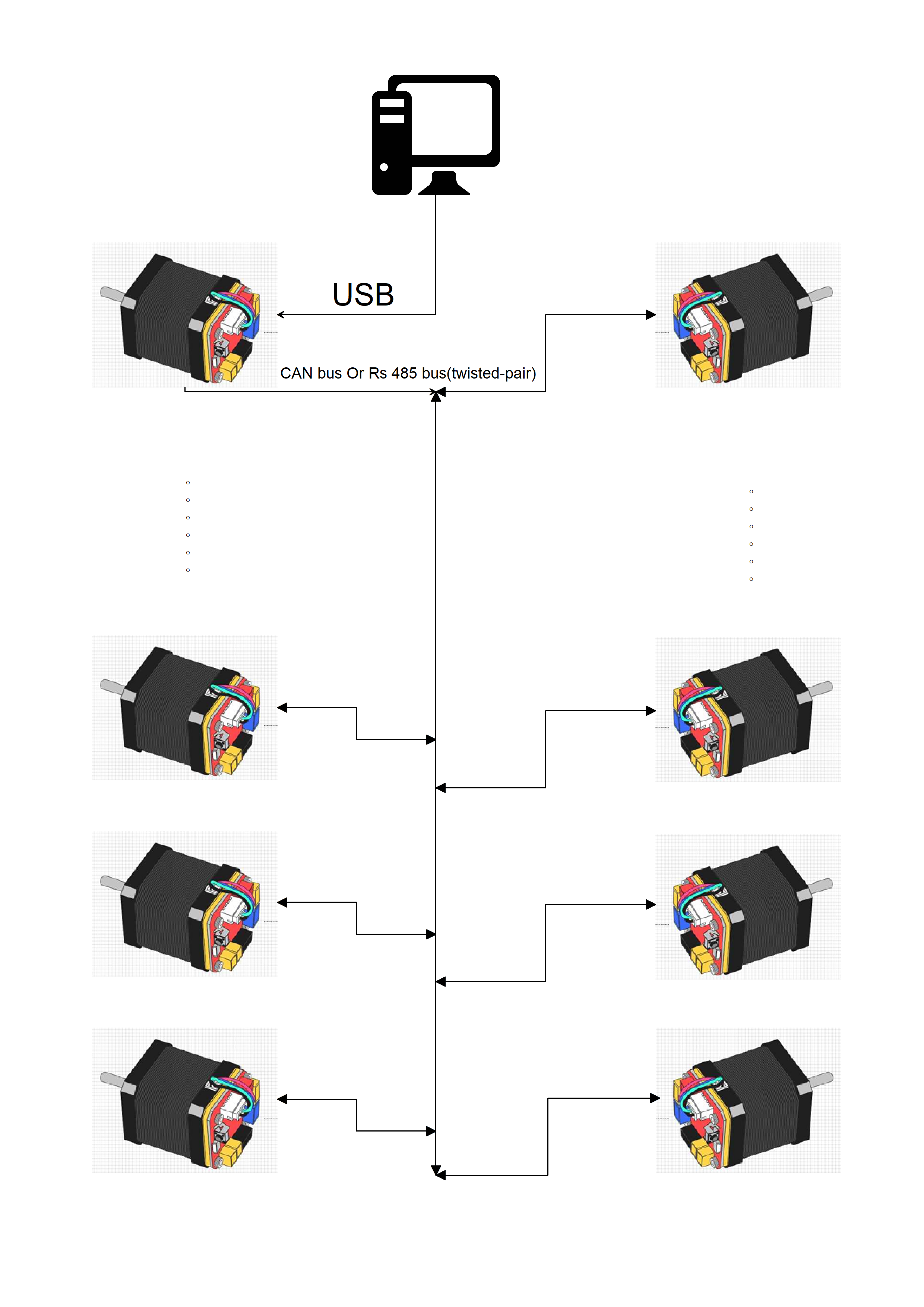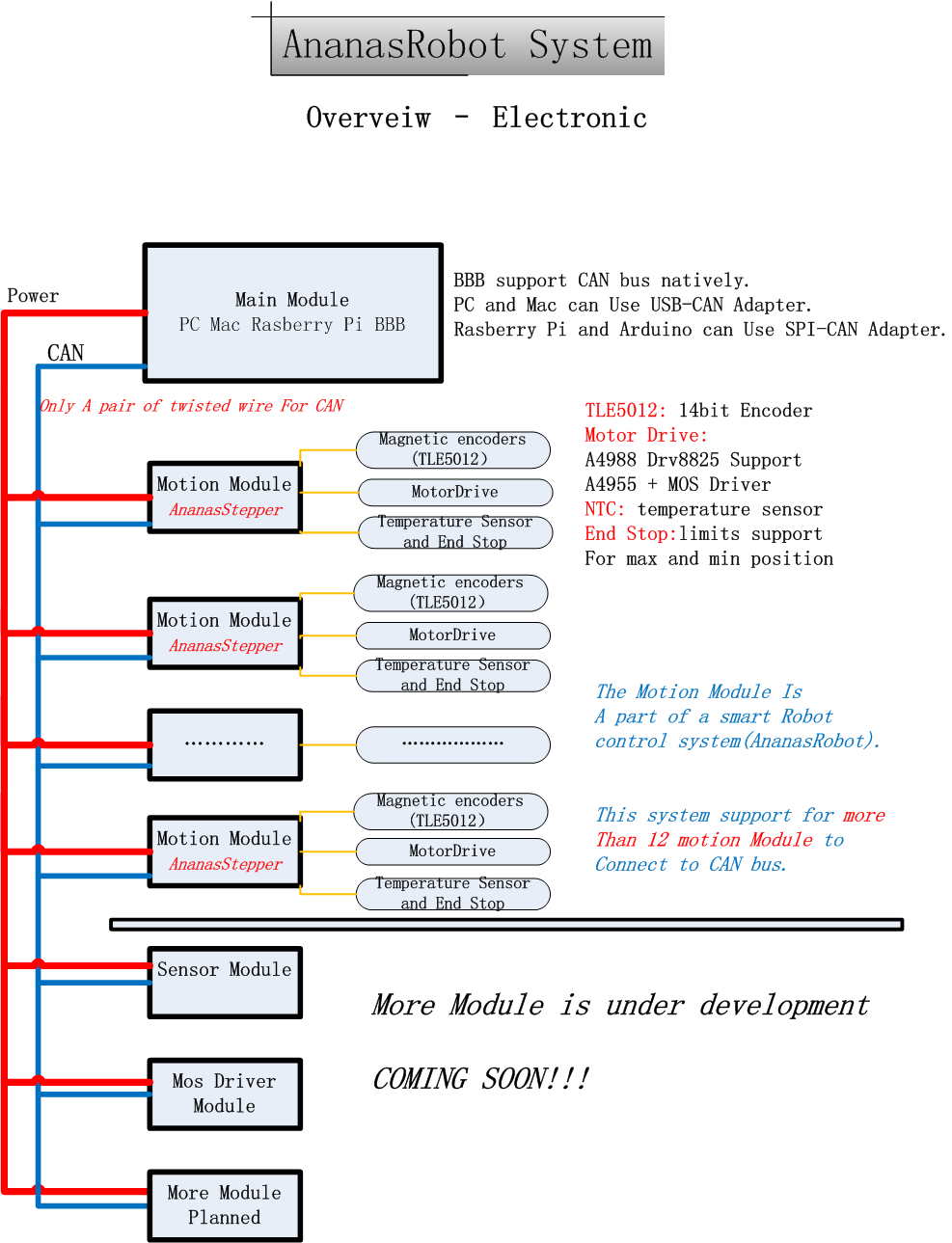 ---
All the wiring I need is 12V and a twisted pair for CAN to link All device all together. So the main module can control all of them and monitor the state(position temprature or current) of them.

---
Application Of AnanasStepper 2.0
There is plan to build a system with a Robot Arm and a 3D printer working together!
Coming Soon!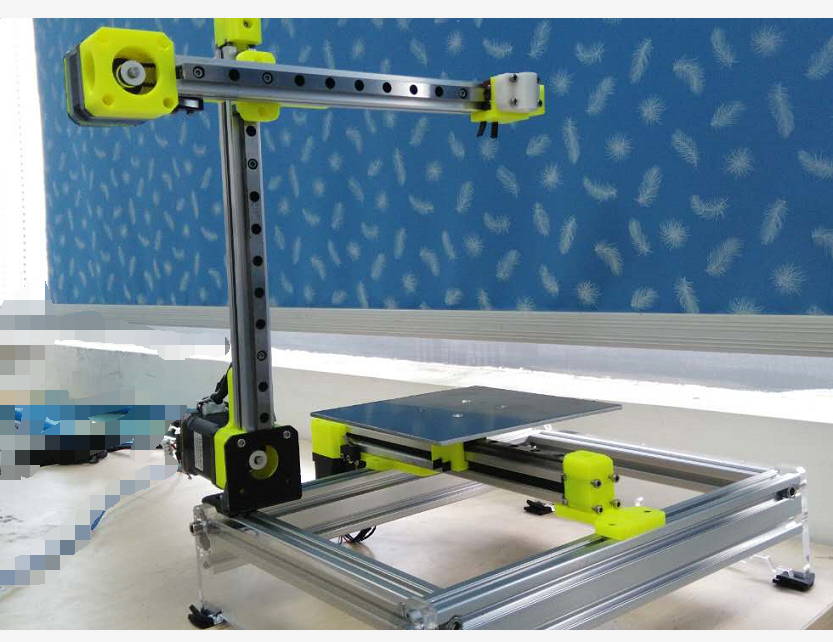 2 AnanasSteppers Do 2D plotter (test TWO Axis Gang Control)
I use 2 AnanasStepper to build a 2D plotter, Test 2D Axis Gang Control.
About https://hackaday.io/project/20980-ananasstepper-20/log/60311-2-ananassteppers-do-2d-plotter
AnanasStepper 2.0 play MIDI MUSIC
I tested AnanasStepper to Play MIDI music,And used My guitar as a loud-speaker!
It is not very nice but it works!!
---
Q&A:
https://hackaday.io/project/20980-ananasstepper-20/log/60341-qa-about-ananasstepper-20-1

---
CAN : https://en.wikipedia.org/wiki/CAN_bus

RUN CAN with SPI: MCP2515 :https://hackaday.io/project/20980-ananasstepper-20/log/61994-run-raspberry-with-can-busmcp2515
RUN CAN with Beaglebone: https://hackaday.io/project/20980-ananasstepper-20/log/62014-beaglebone-black-with-can
---
AnanasRobot Linear Actor:https://www.thingiverse.com/thing:2418362
---
AnanasStepper 1.0 :
https://hackaday.io/project/20980-ananasstepper-20/log/60033-everything-about-ananasstepper-10-is-here

https://hackaday.io/project/20980-ananasstepper-20/log/57101-demo-of-ananasstepper-10

https://hackaday.io/project/20980-ananasstepper-20/log/58154-ananasstepper-10-3d-printer-test