WebPage: https://ananasrobot.github.io/AnanasStepper/
AnanasStepper 2.0
This an upgrade of AnanasStepper(https://github.com/Dark-Guan/Ananas), which is a stand alone closed loop stepper driver.With STM32 MCU, this version has more performance to driver stepper well and CAN Bus support.
AnanasStepper
(CAN bus Stepper)
dir/step (I2C Serial)
with PID Stepper


Nomal dir/step Stepper
Closed loop
position
control
Yes
Yes
No
Step/Dir
No
Yes
Yes
Torque
adjust
Yes
Yes
No
Temprature
(motor and
driver)
Yes
Yes
No
CAN bus
Support
Yes
Need to extend
No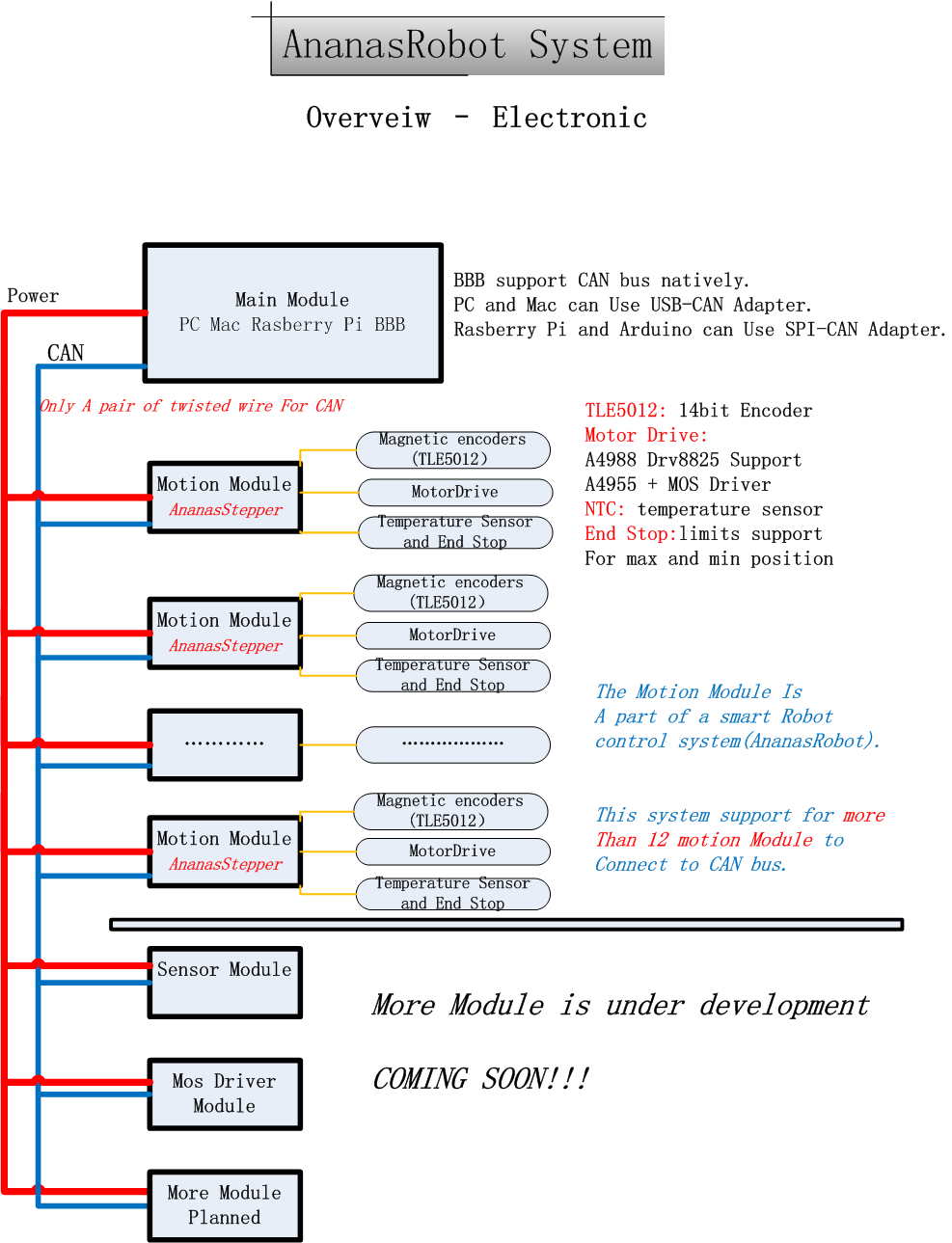 ---
Application Of AnanasStepper 2.0
There is plan to build a system with a Robot Arm and a 3D printer working together!
Coming Soon!
2 AnanasSteppers Do 2D plotter (test TWO Axis Gang Control)
I use 2 AnanasStepper to build a 2D plotter, Test 2D Axis Gang Control.
About https://hackaday.io/project/20980-ananasstepper-20/log/60311-2-ananassteppers-do-2d-plotter
AnanasStepper 2.0 play MIDI MUSIC
I tested AnanasStepper to Play MIDI music,And used My guitar as a loud-speaker!
It is not very nice but it works!!
---
Q&A:
https://hackaday.io/project/20980-ananasstepper-20/log/60341-qa-about-ananasstepper-20-1